Bitfarms pays $7.75m in cash to settle $21m BlockFi debt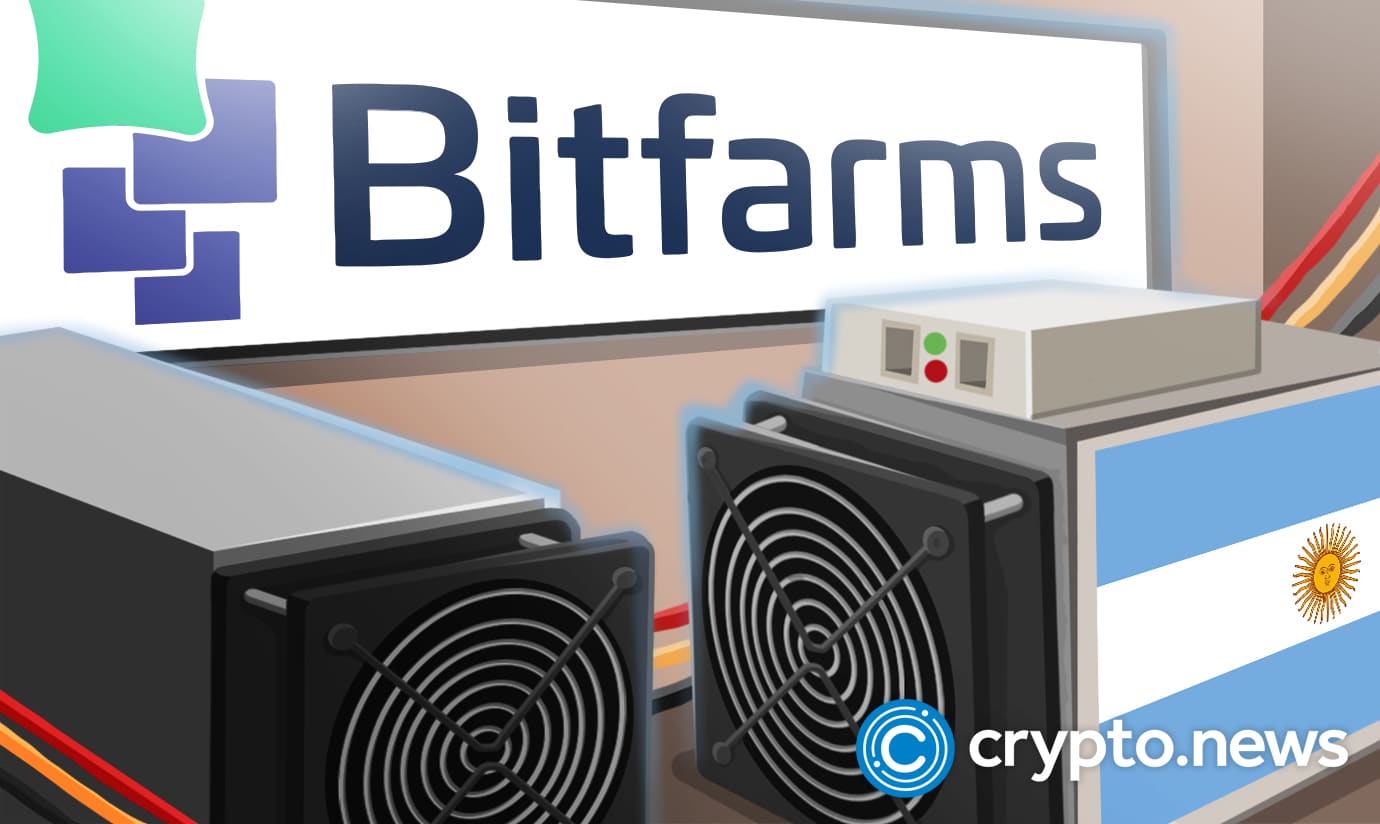 Canadian bitcoin mining company Bitfarms has made a one-time cash payment of $7.75 million to settle a $21 million debt owed to insolvent crypto lender BlockFi.
As per a Feb. 9 press statement, Bitfarms and BlockFi amended their previous loan agreement to allow the crypto miner to settle the remaining principal and interest balance of $21 million owed to BlockFi for a one-off $7.75 million cash payment.
The statement indicated BlockFi had given Bitfarms' US subsidiary, Backbone Mining Solutions (BMS), a $32 million equipment financing loan on Feb. 18, 2022. BMS owns and operates Bitfarms' 20-megawatt mining facility based in Washington. The company had used Bitfarms' 6,100 Bitmain S19j pro miners as collateral for the loan, but the machines are now free and clear after the loan repayment.
According to Bitfarms' chief financial officer, Jeff Lucas, the loan repayment reduces the crypto miner's debt obligations from the $165 million it owed in June 2022 to just $25 million in less than nine months. These figures represent an 85% reduction in the crypto miner's debt burden in the nine months.
Lucas also said the debt repayment, combined with the restructuring and removal of Bitfarms' capital expenditure obligations in December last year, enabled the company to reduce its debt obligations, improve liquidity, and boost its financial flexibility.
In addition, the CFO stated that the company's remaining debt, secured by new mining equipment at its Quebec facility, will mature in early 2024. It means the company will be debt-free for the next halving event, which is set for May 2024.
Bankrupt BlockFi plans to auction off remaining crypto mining loans
Bitfarms' lender, BlockFi, is one of several crypto firms that declared bankruptcy in 2022 due to a crippling crypto winter and the failure of significant crypto firms such as Terra Luna, Three Arrows Capital (3AC), and FTX.
The crypto-native lender was a major financier of the bitcoin mining industry, which soaring energy prices and low cryptocurrency prices have battered. Most loan facilities BlockFi extended to bitcoin miners were secured by mining rigs, whose values have fluctuated badly in the bear market.
Media reports from earlier in the year indicated that BlockFi intended to sell approximately $160 million in loans secured by nearly 68,000 crypto-mining rigs.
Sources inside the New Jersey-based company stated it began the loan bidding process last year. According to them, some loans have already defaulted and appear to be undercollateralized, given the current prices of bitcoin mining equipment.