Bitfinex Announces Trading Pairs for Verge, Stellar and Bitcoin Interest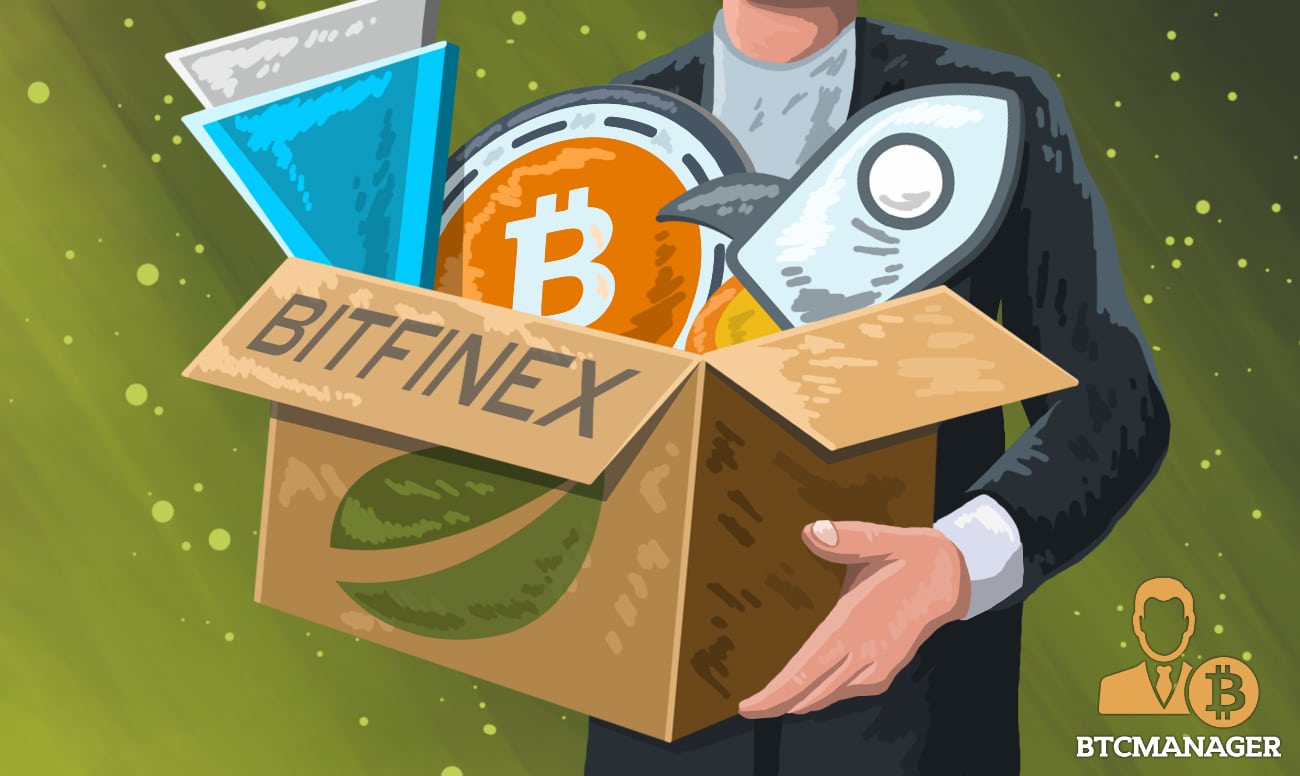 One of the world's most popular (and controversial) cryptocurrency exchanges, Bitfinex, announced that it would be adding support for Verge (XVG), Bitcoin Interest (BCI), and Stellar Lumens (XLM). Both Verge and Stellar are listed in the top 30 coins by market capitalization. Stellar is the eighth biggest with a market cap of $8 billion while Verge ranks 23rd at $1.2 billion. Both digital currencies have been tradable since May 1, 2018.
Bitfinex Announcement
The Hong Kong-based digital coin exchange announced, "Adding Stellar and Verge to our platform underlines our commitment to extend the reach of Bitfinex traders to the most exciting investment opportunities in the space," said Jean-Louis van der Velde, CEO of Bitfinex.
"With a stellar combined market cap of $9+ billion, these elite tokens bolster our growing array of tokens as we continue to anticipate the needs and demands of the digital asset community."
The exchange had already added 12 new trading pairs just last month, in April 2018. Bitfinex also announced support for Bitcoin Interest (BCI), a competitive staking cryptocurrency that earns interest depending on the number of bitcoins parked with the wallet.
Bitfinex Introduces Support for BitcoinInterest.https://t.co/VOJcRN06uo pic.twitter.com/ZpqO1WT0lm

— Bitfinex (@bitfinex) May 1, 2018
Verge and Stellar Lumens
Trading of Stellar (XLM) coins began at 11:30 AM (UTC) on May 1, 2018. XLM can currently be traded against BTC, ETH, GBP, EURO, and JPY.
Stellar is a platform that connects financial institutions and individuals to transfer money with cheaper transaction fees as compared to other traditional methods of money transfer. A major differentiating trait between Stellar and bitcoin is that the latter is mined while Stellar is based on its consensus algorithm.
We are pleased to introduce trading for Stellar Lumens (XLM). https://t.co/poqPzTrK86 pic.twitter.com/0DPLXm6Mmp

— Bitfinex (@bitfinex) May 1, 2018
This feature implies that all Stellar coins have already been added to the network at launch. The development team of Stellar had said that the supply would increase at a constant rate of one percent every year.
Verge is an open source decentralized cryptocurrency offering privacy features. The digital coin offers anonymous transactions which cannot be tracked. Verge was launched with an aim to provide better privacy options for users on the blockchain.
We are pleased to introduce trading for Verge (XVG).https://t.co/ZM1yJwjH8P pic.twitter.com/8JtK6kFx2R

— Bitfinex (@bitfinex) May 1, 2018
Verge is a rebranded version of Dogecoindark which split from Dogecoin in 2014.
Market Capital of all Digital Coins at $420 Billion
According to data available from Coinmarketcap, the total market capitalization of all 1,602 cryptocurrencies currently stands at $420.4 billion. The combined 24-hour trading volume is also at around $23.62 billion.
The total market capitalization exceeded $100 billion in early June 2017 from a meager $25 billion in April 2017. In a single year, that figure went from $25 billion to over $420 billion. The tremendous rise in value highlights the general buoyant sentiment towards digital currencies.
Government and financial watchdogs have followed developments in the cryptocurrency space with a close eye and have previously expressed concerns over the probability of them being used to finance illegal activities and acts of terrorism.