Bithumb Embraces Chainalysis' Crypto Investigative Tool "Chainalysis Reactor"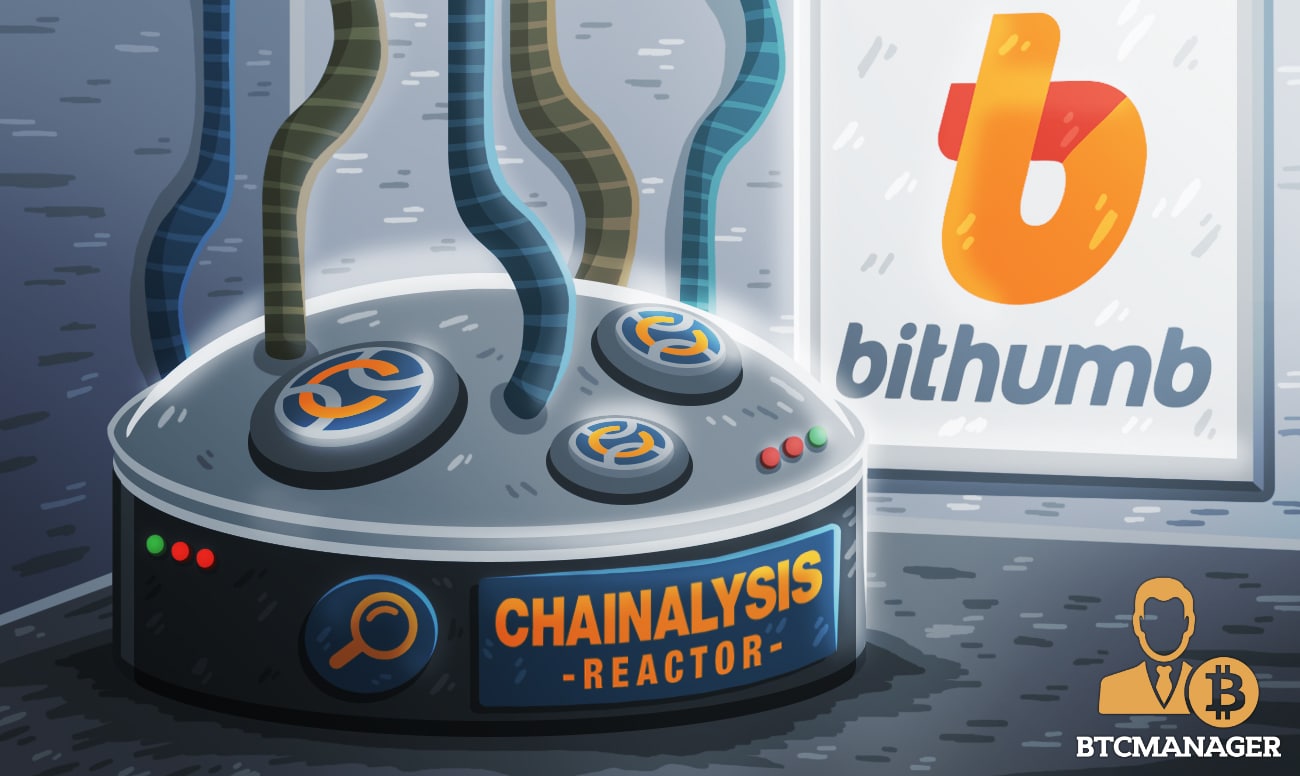 According to a press release issued on March 10, 2020, South Korea-based cryptocurrency exchange platform Bithumb has joined forces with blockchain analysis firm Chainalysis firm to embrace the latter's investigations solution – Chainalysis Reactor.
Partnership to Bolster Bithumb's Safety Measures
In a bid to comply with newly introduced stringent cryptocurrency regulations by the national financial watchdog, the Financial Services Commission (FSC), crypto trading platform Bithumb has embraced Chainalysis' investigating solution Chainalysis Reactor.
Per sources close to the matter, Chainalysis Reactor will enable the trading exchange to "investigate suspicious activity and establish a more secure, robust platform for its users." Notably, this partnership comes just a few days after the South Korean assembly passed a landmark crypto bill that seeks to develop a conducive regulatory framework for digital currency businesses in the country.
Commenting on the partnership, Jason Bonds, Chief Revenue Officer, Chainalysis, said:
"Chainalysis is committed to helping our customers investigate all kinds of illicit activity, including hacks and scams, and establish long-term regulatory compliance. "As cryptocurrency use in South Korea continues to grow, new regulations such as this will make blockchain analysis solutions like Chainalysis vital for compliance. We have had a presence in the South Korean market for over three years and are continuing to invest to ensure we provide top-notch, on-the-ground support for our customers."
In the same vein, SungMi Lee, Head of Compliance, Bithumb, said:
"By partnering with Chainalysis, we felt confident that we were choosing the industry-leading investigation software and professional guidance. We anticipate further updates following last week's vote making it even more important for us to have support available in our local language."
South Korea to Focus on Customer Safety
Despite its tremendous potential, the infant cryptocurrency industry is yet to come of age in terms of security mechanisms to safeguard customers who hold digital assets. As reported by BTCManager on April 1, 2019, Bithumb exchange had fallen prey to a systematically organized hack attack that duped customers to the tune of millions of dollars in EOS, XRP, and other altcoins.
South Korea is particularly interested in passing regulatory measures that improve transparency between exchanges, customers, and regulators.