BitMex Allegedly Being Probed by American Regulators Weeks After Showdown with Roubini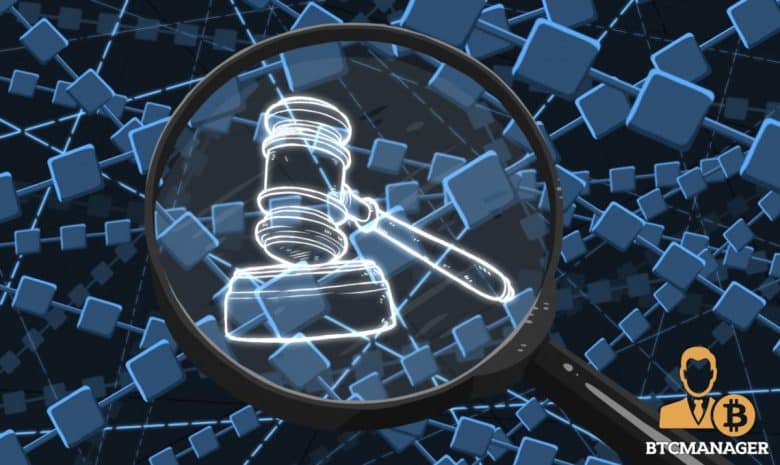 After the tangle in Taipei between Arthur Hayes and Nouriel Roubini, Bloomberg journalist Tim Culpan claims that securities regulators in the United States – most likely the CFTC – are looking into the matter. Roubini recently launched a second attack on Hayes and BitMex which may have prompted regulators to delve deeper into the issue, on July 19, 2019.
BitMex in Trouble?
Although they are regulated in Seychelles, a probe by American regulators can prove to be troublesome for BitMex as most cryptocurrency trading activity happens in the United States. In all fairness, whilst their business model does involve making profits in a zero-sum game, they aren't forcing anyone to take the extreme risk of trading at a 100x leverage.
Breaking news
*U.S. REGULATOR PROBING CRYPTO EXCHANGE BITMEX ON CLIENT TRADES@BitMEXdotcom under investigation, just two weeks after that @Nouriel v @CryptoHayes Tangle in Taipei.

— Tim Culpan (@tculpan) July 19, 2019
Regulatory probes for BitMex will not affect their going concern, but it may result in the United States banning its users from using BitMex. As Roubini explained, many users use VPN's to get through these issues so it really might not make a difference.
Cryptocurrency exchanges have been running with little to no friction in the United States and the government has taken a more liberal approach compared to countries like Iran and India. However, the government is concerned about consumer protection and custody regulations, as indicated by an update the SEC recently released.
To summarize this, it is up to the United States to enforce a ban on residents using BitMex to trade. This will prove difficult due to the ease of accessing a VPN to circumvent a potential ban. BitMex, who is registered in Seychelles, would only face regulatory scrutiny from their local regulator and most likely has little to nothing to worry about.
Crimes probed by @CFTC are a fraction of sleaze going on in BitMEX:

U.S. Regulator Probing Crypto Exchange BitMEX Over Client Trades. Trading platform known for 100x leverage futures contract. Probe comes as regulators ramp up scrutiny of crypto sectorhttps://t.co/X0JDU5Ge46

— Nouriel Roubini (@Nouriel) July 19, 2019
Riding His Wave of Fame
No doubt Nouriel Roubini is one of the happiest men alive at this point. He has shot to fame as a crypto influencer because of his ability to draw large crowds who want to hear him rant about how useless blockchain is, and how central bank digital currencies (CBDCs) will destroy decentralization. To add to that, his recent comments about BitMex may have just awoken United States regulators to the crypto derivative platform.
Roubini is considered an expert in the field of crisis economics and has published a number of papers and books in the field. His first claim to fame was in 2006 when he publicly declared that housing prices were in freefall and would crash the American economy shortly.
Of course, many economists and financial market experts such as Raghuram Rajan, Paul Singer, and William Poole also predicted the crisis.