Bitmixer's Exit and Darknet Market Chaos: How Monero Stands to Benefit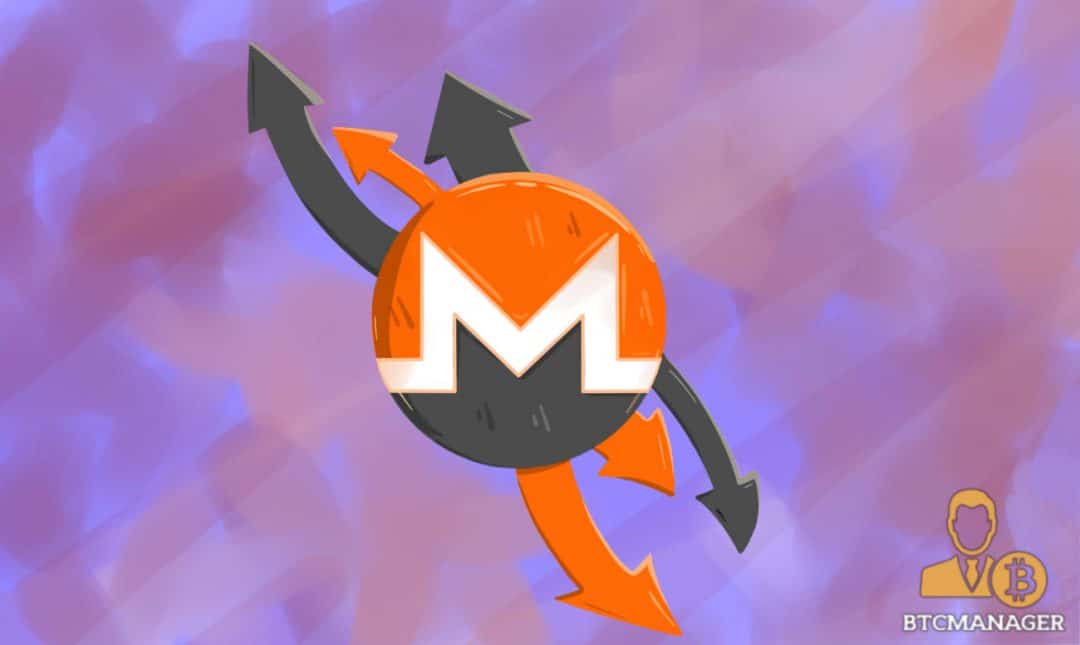 The swift takedown of the darknet markets (DNMs) AlphaBay and Hansa, an announcement to exit the market from Bitmixer and the arrest of Alexander Vinnik for laundering $4 billion have all shown that fungibility is still an area for improvement for Bitcoin. As bitcoin shakes off its shady image, Monero has drawn increased attention. The privacy-focused cryptocurrency experienced an outburst over July 26, peaking at $46.99.
Bitmixer Announces Intention to Exit the Market
Not long after the two largest DNMs get taken down, the largest bitcoin mixer goes offline. Mixing services attempt to negate the public blockchain and provide anonymity. With the largest DNMs infiltrated, the exit of Bitmixer brings additional risk to using bitcoin for illicit purposes as it raises the question of whether mixing services are even safe anymore. The July 24 bitcointalk announcement from Bitmixer read:
"Hi all! Despite the huge profit we earn, we are closing our activity. Let me explain why. I'm bitcoin enthusiast since 2011. When we started this service I was convinced that any Bitcoin user has a natural right to privacy. I was totally wrong. Now I grasped that Bitcoin is transparent non-anonymous system by design. Blockchain is a great open book. I believe that Bitcoin will have a great future without dark market transactions. You may use Dash or Zerocoin if you want to buy some weed. Not Bitcoin. I hope our decision will help to make Bitcoin ecosystem more clean and transparent. I hope our competitors will hear our message and will close their services too. Very soon this kind of activity will be considered as illegal in most of countries. Cheers, Bitmixer.IO"
Bitcoin is having an image makeover it seems, courtesy of the U.S. federal government. Bitmixer's announcement could be connected to AlphaBay, and perhaps operated as its internal mixer, as some forum members speculate. Or the mixing service may have been controlled by authorities the whole time, allowing them to unmask people sending their bitcoins to the site. Or the owner could have been under pressure from authorities; one bitcointalk user '1blockologist' questioned the statement, mainly because he recommended severely flawed privacy options, dash and zerocoin, and made no mention of Monero, which would be the best advice given to people who want privacy:
"guys, OP can't admit it but they are under duress. This is as obvious as it gets and this is their form of warrant canary. OP specifically mentioned those honeypot coin alternatives to simultaneously aid law enforcement create new investigations on users that don't catch on, as well as make it obvious as code words for their duress.
OP didn't say Zerocash, which has the optional opaque feature although nobody uses it properly. OP said Zerocoin. OP didn't say Monero, which would stifle all law enforcement effort. In fact, no mention of cryptonote technology at all…"
A beneficiary of the crackdown on DNM's and illicit activities with bitcoin is the cryptocurrency monero (XMR). A brief history of Monero can be found here, and its blockchain is based on a different codebase than Bitcoin, the CryptoNote protocol. With Bitcoin, everyone can see your public address, how much funds you have and when you send funds to another address.
Conversely, with Monero, the funds you own are not associated with your public address, and when money is sent to your public address, a one-time address is created. Using this 'stealth address,' only the participants on the transactions can check the blockchain, with a secret view key. To combat the sender of the original transaction seeing the recipient's use of the same funds afterward, Ring Signatures are used. The result, everyone appears to be transacting with everyone all of the time, and no one can deduce balances, the origin of funds, destinations or the transactions of others.
Bitcoin is Shaking off its Shady Image
Whatever the reason for Bitmixer's exit from the market, it is clear that there is an attempt underway for bitcoin to shake off its shady image permanently. No longer is it used exclusively for DNMs as both markets evolve.
Mainstream media is also used as a tool of the authorities, and they have used it to great effect with the speed of the successive takedowns and the eventual statement from the US Department of Justice on July 20, in the midst of the ongoing chaos in the cyber-realm. It is the first time such a coordinated effort has been undertaken internationally, and it managed to take down two of the largest DNMs. No longer can you use bitcoin safely to purchase from DNMs, at least that's what the mainstream media is trying to make people think, but it has exposed an area for improvement; fungibility. And expect the media to play on this fact, perhaps overemphasizing it to scare vendors and buyers away.
But is it with bitcoin where the fault lies? If used correctly, it can be changelling for an identity to be linked to a bitcoin address. Some theorize that Tor itself may have been exploited somehow while others blame weak security procedures by the operators of sites such as AlphaBay. What matters is privacy and the fungibility of money; it is becoming increasingly clear that governments will direct a large, resourceful effort against DNMs and have made it clear no one can hide on the dark net. They could potentially capitalize on this to crackdown on other 'undesirable' behavior on the Bitcoin network, such as political activism, in the future.
While the recent offensive against DNMs are blamed on Fentanyl sales, this is questionable and may be another media tactic. Consider the freedom of choice it gives to individuals, the huge amounts of money that's exchanged hands without being taxed and the very idea this is done all under their nose without them having any control, it is safe to assume your government does not approve. Of course, the DNMs themselves also deserve some of the blame, especially for not banning harmful and destructive products such as Fentanyl. What is clear is one thing; to survive, DNMs must change many aspects of their operations.
Also, large resources are being directed toward unraveling the features of bitcoin that make it attractive as private money, namely pseudonymity, with DNMs not experiencing the type of scrutiny they once were able to steer clear of by using a little-understood innovation. Now that bitcoin is here to stay, an entire industry has cropped up using blockchain analytics to help fight crime, which paves the way for further monero adoption. An interesting graphic presented by the Economist suggests a frequent, underlying 'boom-bust' cycle for DNMs. By late 2018, we could have a whole new wave of marketplaces based solely on Monero.
The Outlook for XMR-USD
With the successive bitcoin stories floating in the media, such as DNM takedowns and the BTC-e money laundering case, monero has caught the attention of users of the anonymous forum 4chan. But the cryptocurrency is not just in the spotlight within the underground, but also the mainstream. Even the large publication Forbes mentioned monero in recent days with a July 26 article, which revealed that MetaStable, a hedge fund with support from Polychain Capital backers Andreessen Horowitz, Union Square Ventures and others, owns around $6 million worth of XMR, which comprises of around one percent of the outstanding supply.
Even if you do not engage in any criminal activity, privacy is still important. For example, if you are a businessperson, using a public ledger will hamper you in negotiations, as suppliers will be able to see the prices you have been paying. Civil asset forfeiture is becoming an increasing concern in the US. Anti-terrorism laws increasingly poach the privacy of ordinary people.
On July 25 prior to the Forbes article, XMR-USD fell from $45 to test support around $37 only to rise again to a fresh high of $46.99 on July 26. The 4-hour price action below shows that the conversion line (blue) is trending higher and provides the first support and a potential entry point for buy positions. The Ichimoku cloud also provides a support zone between $40.90 and $36.20.
XMR-USD has remained out of equilibrium since July 11, as shown in the daily chart below, but has since returned to the Ichimoku cloud, suggesting a breakout is imminent. A breakout to the upside is more convincing given the recent change in fundamentals for monero. The privacy issue is becoming real and rising to the surface for bitcoin, and widespread adoption of monero on DNMs looks more likely in the future, where multi-sig implementation will speed this process up. Furthermore, at least one hedge fund has dipped their toes into XMR; imagine the potential of this cryptocurrency if you take into account the money that flows into offshore tax havens.
The chart below shows that the price action for July 27 has remained within the Ichimoku cloud, suggesting a calm period before a breakout. We look to buy at the lower span of the Ichimoku cloud, which has provided support today at $43.60 on the Kraken exchange. The lower span is horizontal and provides support to August 2. We also look for an Ichimoku breakout, that is a daily close above the cloud, ($46.98 for July 27, $46.86 for July 28, $45.47 for July 29, etc.) to target the most recent fractal resistance at $51.35 as an initial target.
We have two indications that bullish momentum has just started to dominate. Firstly, the conversion line (blue) has crossed above the base line (red), giving an indication that bearish momentum has been exhausted. Secondly, we see that the Awesome Oscillator gave a bullish signal on July 25, when the indicator moved into positive territory for the first time since June 26.
The speed at which recent events such as AlphaBay, Bitmixer, and Btc-e have unfolded consecutively in the Bitcoin space have come as a surprise to most. It is beneficial for bitcoin to become a legitimized cryptocurrency and to leave its shady past behind; no longer can it be labelled as a currency just for criminals. As stated by BITCRIME's Dr. Paulina Pesch in an interview in February 2017:
"If criminals move to other cryptocurrencies like Monero, we separate legal and criminal systems and users."
While on the surface, it may seem like doom and gloom for bitcoin and cryptocurrency with darknet and money laundering busts, the separation of legal and criminal systems within the crypto-world may be unfolding in front of our eyes.