BitPay Transactions Surpassed $1 Billion in 2018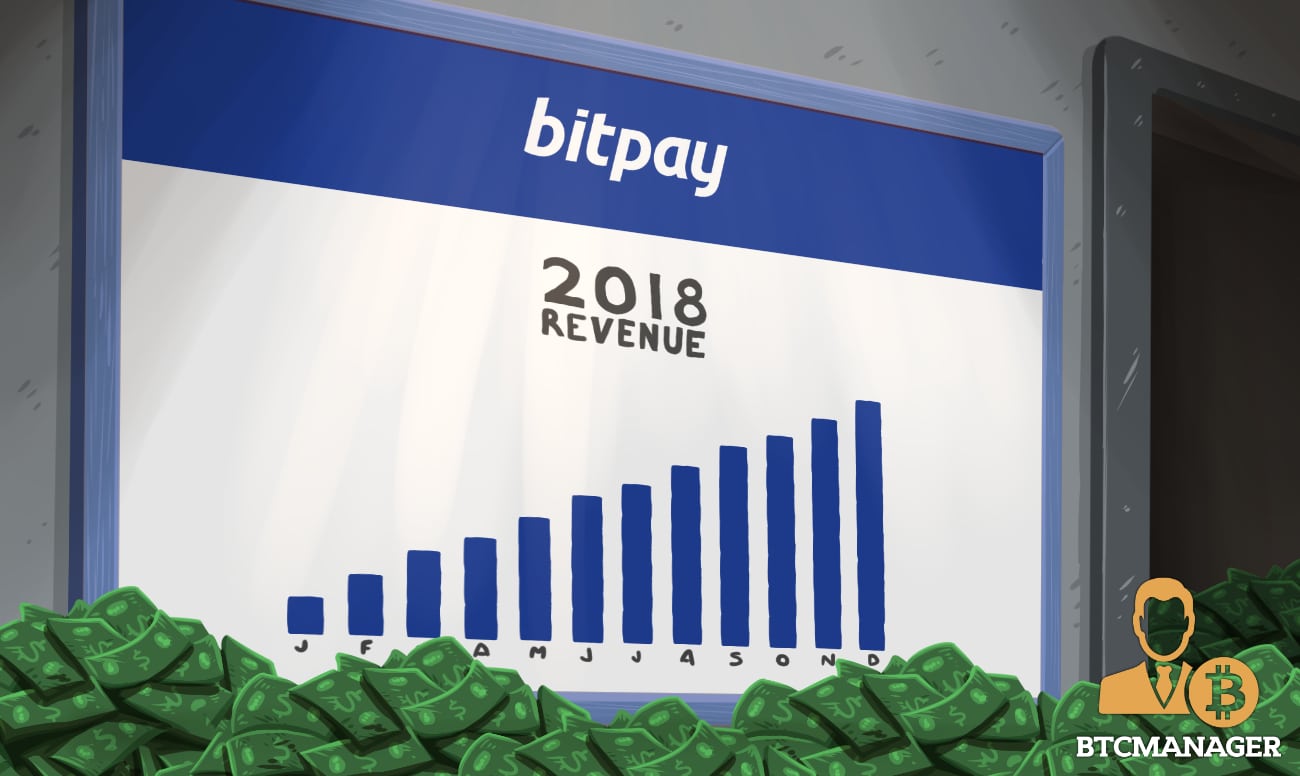 According to a press release (Jan. 16, 2018), BitPay saw increased growth in 2018 including a 78 percent increase in workforce and a 7 percent decrease in funds lost to error.
Success Story
BitPay apparently had a very fruitful 2018 despite the bitcoin price slump in the later part of the year. According to a press release, the blockchain payment provider processed over a billion dollars in transactions in the last year, setting a new record for transaction fee revenue.
On top of this, they also secured a number of high profile clients such as Dish Networks, HackerOne, and the State of Ohio.
Progress was also made with their B2B services with many businesses such as law firms, and IT vendors signing up with them, causing that arm of BitPay's business to grow 255 percent.
Their administrative sector wasn't left out and also underwent some big changes; Rolf Haag, Former Western Union, and PayPal executive, was brought on board as Head of Industry Solutions for the B2B arm of BitPay. 
Standing Tall
Despite the dulling of the crypto-market that saw many prominent companies close up shop, BitPay has continued to thrive against the odds.Stephen Pair, Co-founder, and CEO of BitPay said:
"To process over a $1 Billion for a second year in a row despite Bitcoin's large price drop shows that Bitcoin is being used to solve real pain points around the world,"
One of their main points for 2018 was the reduction in the margin of error. In 2017, the volume of dollars lost to cryptocurrency errors was 8 percent but dropped to under 1 percent in 2018.
The company credits this success to their adoption of support for payment protocol wallets.
"Merchants are now able to easily accept Bitcoin payments in a simple easy way without any support issues. This was our biggest request by our enterprise merchants," said Sean Rolland, Head of Product of BitPay.
In terms of currencies being supported by BitPay, Bitcoin Cash and stablecoins from Circle, Gemini, and Paxos were added to their roster.
New employees were also added, bringing BitPay's workforce to 80 people, an increase of 78 percent. Furthermore, as of January 16, 2019, BitPay's Total capital raised is over $70 million after $40 million was raised in series B funding from backers such as Menlo Ventures, Capital Nine, G Squared, Nimble Ventures.