Bitrizza enabling fast and secure bitcoin and altcoins purchases across Europe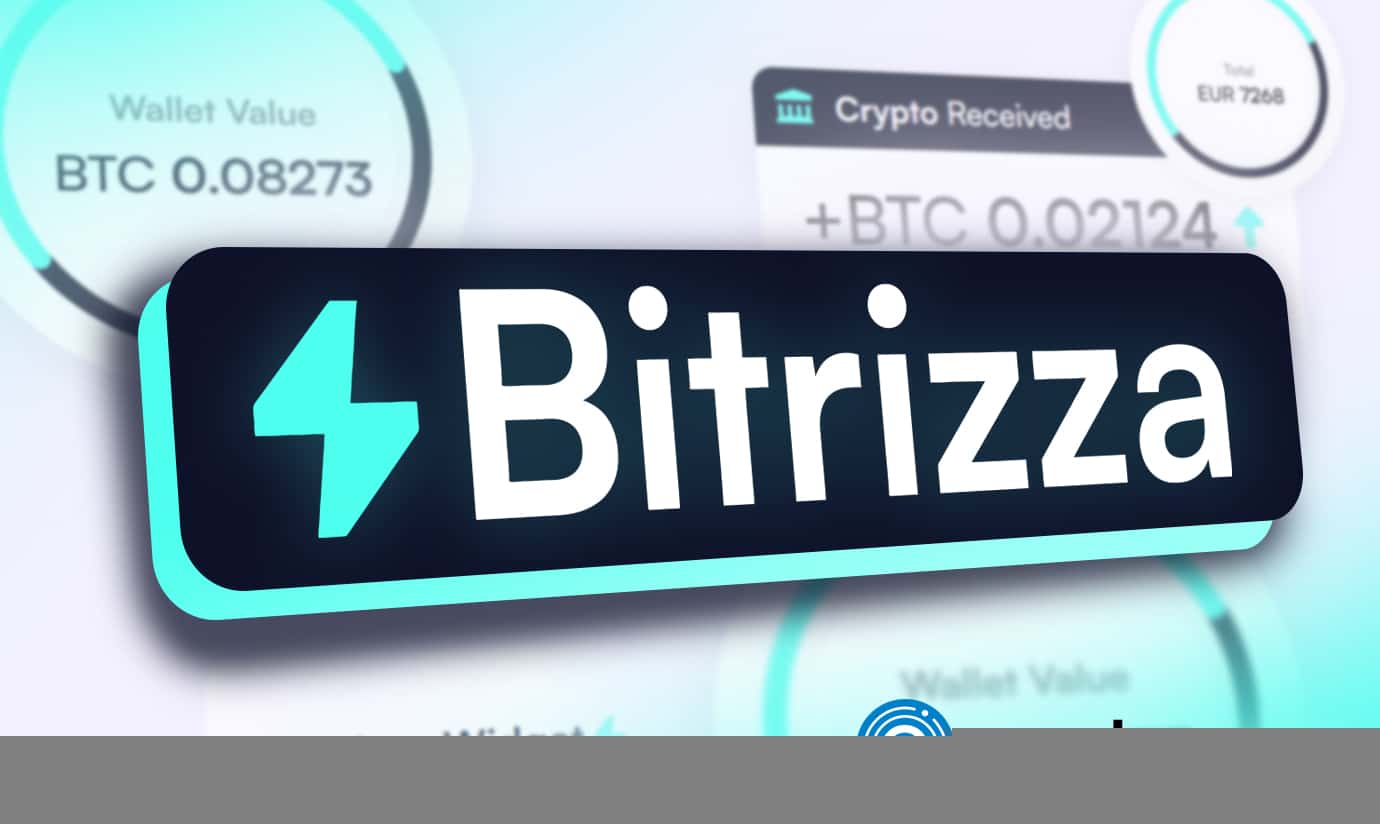 Bitrizza is eliminating the barriers to crypto adoption across Europe by offering the masses a super-fast, safe and secure platform to buy Bitcoin (BTC) and other cryptocurrencies.
Exchanges fueling the blockchain revolution
In recent times, cryptocurrencies have established themselves as the fastest horses in the financial markets. For context, the price of Bitcoin has mooned by over 123 percent in the past five years, while the S&P 500 has only managed a 47.01 increase within that period, according to Google Finance.
Since the launch of Bitcoin (BTC), the world's first cryptocurrency just over a decade ago by the pseudonymous Satoshi Nakamoto, exchanges have been playing a critical role in fostering digital asset adoption across the world.
Before the launch of the world's first-ever crypto exchange, Bitcoinmarket.com (now defunct), which officially went live on March 17, 2010, the global crypto market size was literally at point zero, as there was no general consensus on the value of BTC.
However, when "dwdollar," an active member of the Bitcointalk forum hatched his plans of launching the Bitcoinmarket exchange, BTC was priced at around $0.003 on the platform, laying a solid foundation for the exchanges of today.
Shortly after the creation of Bitcoinmarket.com, Mt.Gox, another centralized exchange that filed for bankruptcy in 2014 after failing to overcome a series of high-profile hacks, went live (2010). Prior to its unfortunate demise, Mt.Gox accounted for more than 70 percent of Bitcoin's trading volume.
Since Bitcoinmarket.com and the infamous Mt.Gox exchange kicked the bucket, hundreds of Bitcoin trading venues and marketplaces have been launched, with some facing the same gloomy fate as the former, while several others have managed to weather the storms and uncertainties of the cryptoverse over the years.
At the time of writing, the global crypto market capitalization which stood at point zero in 2010, has grown to become an $873.22 billion market, with the Bitcoin price hovering at around $17,455, according to CoinMarketCap.
In the same vein, the global cryptocurrency market size rose to $826.6 million in 2020 and is forecasted to reach $11.71 billion by 2030, at a Compound Annual Growth Rate (CAGR) of 12.2 percent. 
Bitrizza democratizing access to crypto
Since the days of Bitcoinmarket and Mt. Gox, cryptocurrency exchanges have served as a critical part of the Web3 movement. Without these platforms, Bitcoin (BTC), Ethereum (ETH), and the more than 3,000 blockchain-based digital currencies currently on the market may not be what they are today.
Fully authorized by Lithuania's Financial Crime Investigation Services (FCIS) as a Virtual Currency Exchange and Wallet Service Operator, Bitrizza is one of the modern cryptocurrency exchanges accelerating the adoption of Bitcoin and other crypto assets.
While there are hundreds of cryptocurrency exchanges and digital assets trading platforms currently on the market, a number of factors must be considered when choosing an exchange to trade crypto with, including security, regulatory licensure, fees, and the track record of the centralized exchange, amongst others.
Bitrizza ticks all the above boxes and more. Bitrizza is a trusted cryptocurrency exchange platform created by a team of seasoned financial technology (FinTech) professionals with years of experience in the cryptocurrency industry.
Bitrizza makes it possible for people to seamlessly buy Bitcoin and other cryptocurrencies in a safe way, with very low fees. The exchange supports a vast array of payment methods, including SEPA, SWIFT, SOFORT, credit/debit cards, hence, it is a complete fiat on/off ramp solution.
At the moment, Bitrizza exchange is available across all European Union/ European Economic Area (EEA) countries, Canada, New Zealand, and Australia. The exchange is currently putting preparations in top gear to go live across more jurisdictions around the globe.
The Bitrizza advantage
In addition to its plethora of accepted payment options, Bitrizza has put the necessary infrastructure in place to ensure secure crypto depositing, withdrawal, and storage. The platform is user-friendly, thanks to its intuitive and simple user interface that can be navigated easily by even a crypto noob.
At a time when regulators across various jurisdictions around the world have made it compulsory for virtual asset service providers, and other crypto market participants to conduct know-your-customer (KYC) procedures, to curb the activities of bad actors, Bitrizza boasts one of the fastest account verification times in the industry.
On average, it takes just seven minutes for the Bitrizza team to verify the account of a new customer once the necessary checks are performed.
When it comes to performance, Bitrizza's state-of-the-art server infrastructure ensures the platform is up nearly 24 hours a day, all year round.
Apart from permitting a private account opening, Bitrizza is also able to onboard legal entities, which makes it possible for businesses to get an easy access to virtual asset liquidity. Bitrizza UAB is able to provide a tailored approach to a vast array of business industries, residing in the jurisdictions mentioned above.
Conclusion
If you're looking for a centralized exchange that offers security, fast deposit and withdrawal processing, support for legal entities, low fees and more in Europe and the jurisdictions mentioned earlier, Bitrizza may be your best bet.
While non-custodial wallets remain the best form of crypto asset storage, as evidenced by the latest FTX exchange debacle, if you must use a centralized exchange to purchase Bitcoin and other cryptocurrencies, it must be one that is reliable and transparent to a reasonable extent. In all, always do your own research and due diligence before investing in crypto