Bitrue Adds Polkadot & Cosmos to Expand Its Investment Services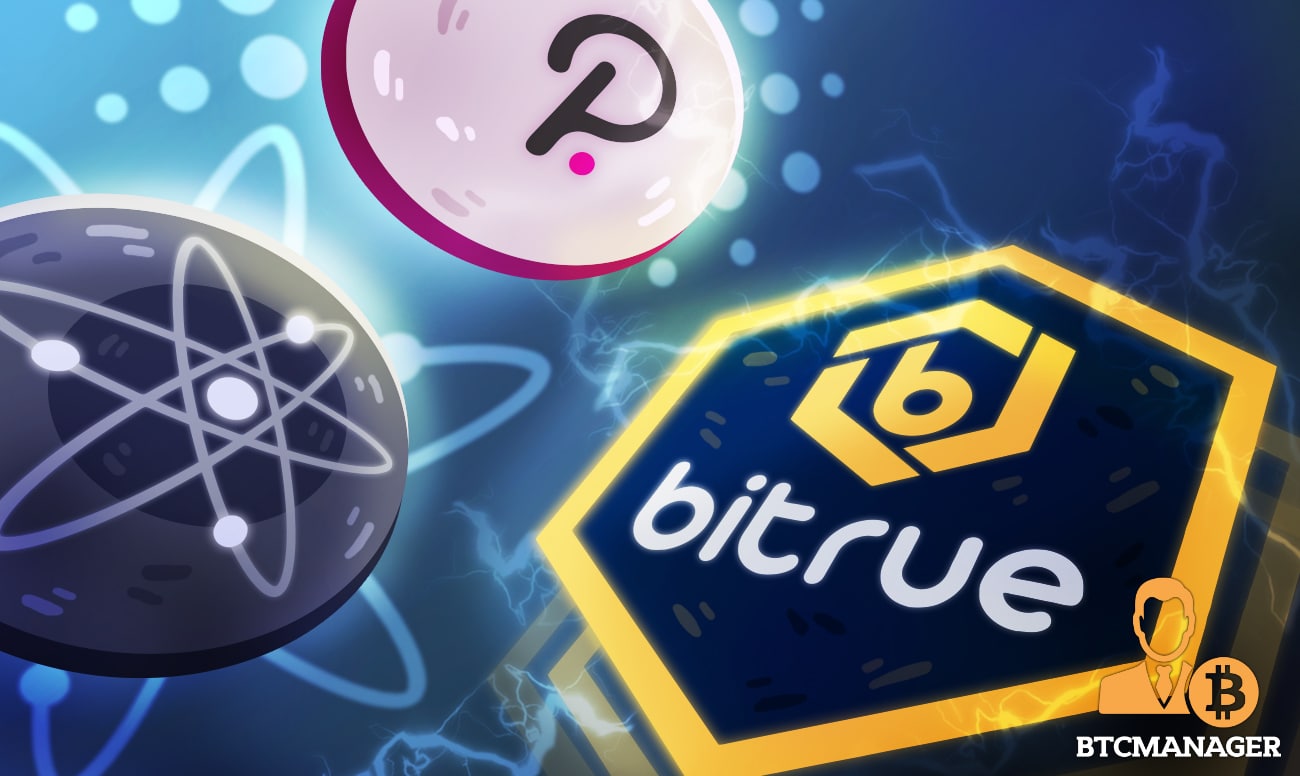 Significant asset management company and trading platform, Bitrue added Polkadot's DOT at 5.3% APR to its staking program and is about to add the native token of Cosmos ATOM 7.3% APR. ATOM will launch on January 13th, while DOT investments were already made available on January 6th, 2021.
DeFi Meets CeFi in Bitrue
Bitrue announced last year its intention to upgrade to its existing services to introduce the benefits of Decentralized Finance (DeFi) products to its current Centralized Finance (CeFi) products. With the merge, Bitrue will become the world's first hybrid exchange, with more incorporations into DeFi products that are set for the future.
Its first DeFi service was a peer-to-peer matching engine connecting borrowers and lenders, with borrowers receiving interest on the coins they add to the liquidity pool. The stated service will launch officially in the first quarter of this year. Bitrue Financial Services will transact over a new cryptocurrency token, Bitrue Finance Token (BFT).
VET, LINK, & ZIL can also be invested along with Bitrue's platform token BFT to receive between 7% and 10% APR over a 30-day staking period.
Adam O'Neill, Chief Marketing Officer of Bitrue, said that they are thrilled to expand the support they offer on these coins. The latest projects all have fabulous teams, have shown excellent transparency, and have already made great strides to accomplish their goals. Bitrue feels that it has to expose the high-value projects to its users as a top exchange.
Bitrue was the original creator of the Power Piggy service almost two years ago. Some years down the line, they have expanded their investment service, accommodating more than 30 different coins and increasing the range of options available for users. 
Offering Portfolio Diversity
Mr. O'Neill also stated that crypto investment is more than just having hoped to generate profits over time. There is equal importance in investing the coins in methods that tend to create passive income for individuals. With users consistently demanding better and more sophisticated ways to develop and diversify their portfolios, Bitrue has provided a solution for them. 
Bitrue launched in July 2018 as a diversified financial services platform supporting trading, loans, and investments. Bitrue aims at utilizing blockchain technology to bring economic opportunities to everybody without regard to the location or financial state they occupy. It has worldwide access as the offices spread across the world. Bitrue continues to develop new features rapidly to fully service the new wave of the digital economy hence sustaining growing demand.