Bitwise Head of Research Confident About Bitcoin ETF Approval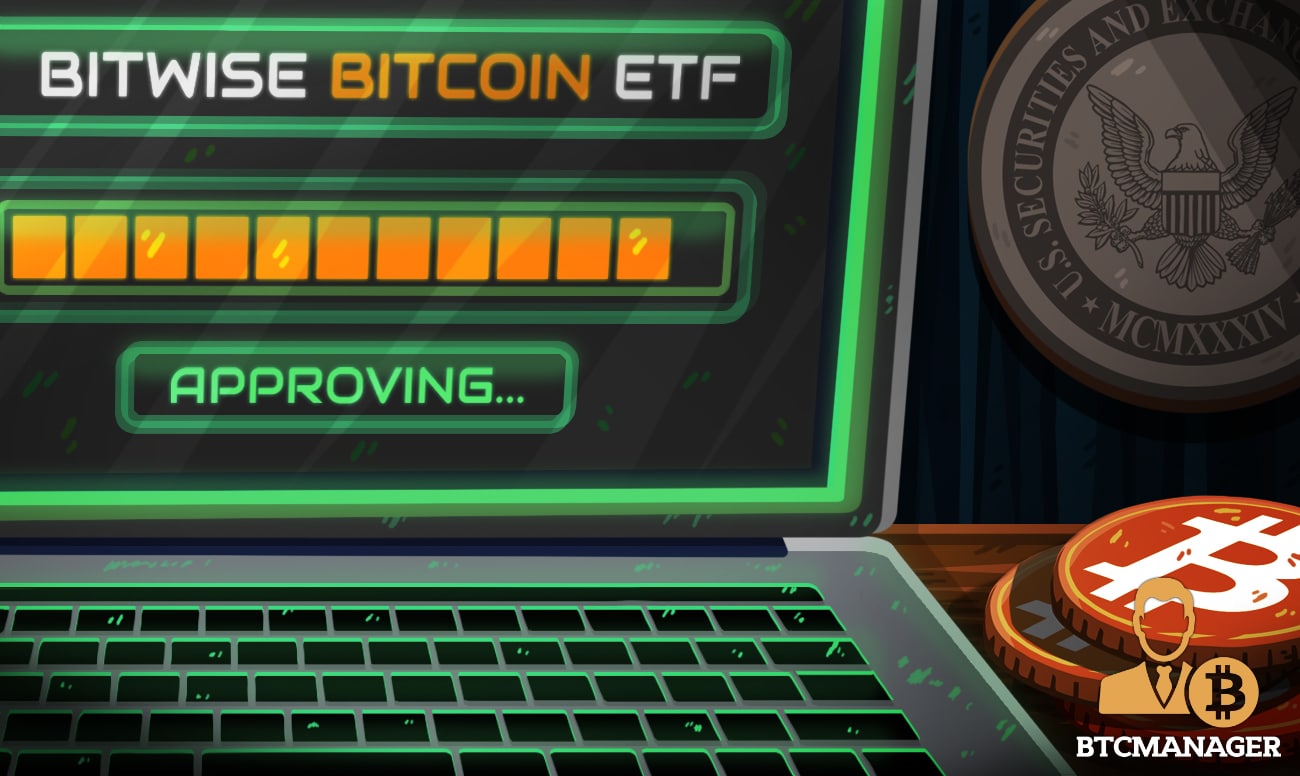 Few days before the United States Securities and Exchange Commission (SEC) decides to approve or deny Bitwise's bitcoin exchange-traded fund (ETF) application, the Head of Research, Bitwise Investment, is optimistic that the company is closer to getting its Bitcoin ETF, according to a report by CNBC on October 7, 2019. The Bitwise executive's optimism comes amidst bitcoin's price crash in the past two weeks.
Bitwise Bitcoin ETF on the Way
In an earlier report by BTCManager, Matt Hougan, Managing Director and Head of Research at Bitwise Investment, gave reasons why the company was likely to get the Bitcoin ETF approved by the SEC. 
The Bitwise executive is once again, confident that the firm's bitcoin ETF, officially known as Bitwise Bitcoin ETF Trust would get a nod from the U.S.SEC come October 13, 2019. Hougan, speaking with CNBC, said:
"Sometime before Monday, the SEC has to give its decision: yes or no. They have no more ways to postpone it at this point. We will hear clearly between now and Monday what they think, and then, depending on what we hear, we'll go forward from there. But it should be a very exciting week."
Bitwise Investment first sent an application to the SEC for a physically held Bitcoin ETF in January 2019. Since then, there have been delays from the U.S. regulatory watchdog. The SEC in March 2019, delayed its decision to approve or deny Bitwise and VanEck/SolidX Bitcoin ETF applications. Another postponement happened in August 2019. 
The numerous delays by the SEC to approve a Bitcoin ETF led VanEck and SolidX to offer a limited Bitcoin ETF to institutional investors using the SEC's exemption rule. 
Hougan, however, believes that getting a Bitcoin ETF approval will provide a conduit for investors to safely access the market. Such an avenue is proving increasingly important, given the ever-growing nature of bitcoin and crypto market.
Bitcoin: A More Mature Market?
Some of the major issues the SEC has raised concerning bitcoin and the cryptocurrency market generally is lack of regulation, volatility, and the risks involved. But Hougan believes that all of that is in the past, as the market has evolved. 
According to Bitwise's Head of Research, the bitcoin market in 2017 is different from what it is in 2019. In Hougan's words:
"Two years ago, there were no regulated, insured custodians in the bitcoin market. Today, … there are big names like Fidelity and CoinBase [with] hundreds of millions of dollars of insurance from firms like Lloyd's of London."
Hougan further noted that compared to how the market was two years ago in terms of regulation, about six major cryptocurrency exchanges have licenses from the New York Department of State (NYDS). In addition, the virtual currency market now boasts of over $200 million in volume along with regulated futures, as against a "one-sided, inefficient market" in 2017.