Bydfi Review: The Best Trading Platform With Zero Fees when Buying Crypto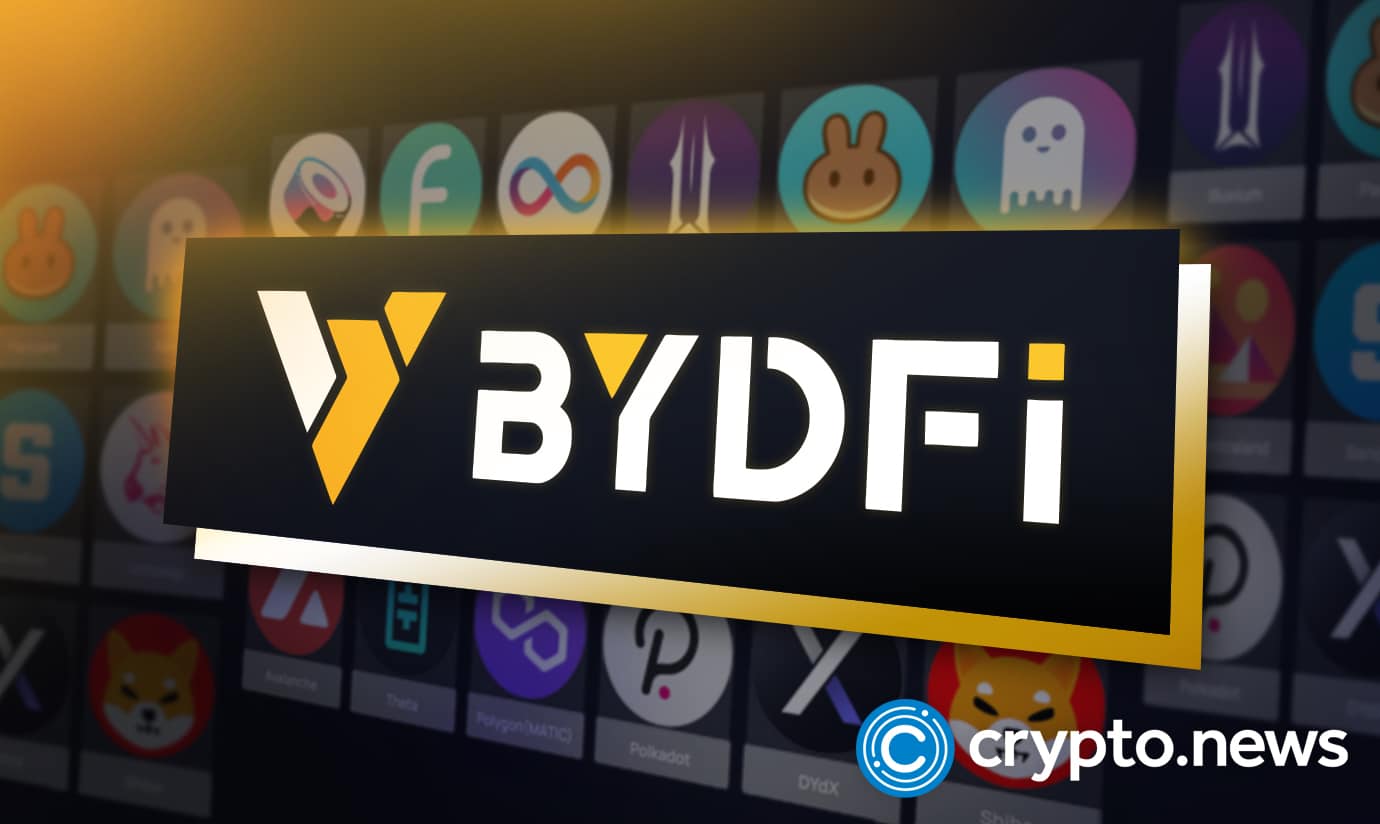 Undoubtedly, the coronavirus pandemic magnified the significance of cryptocurrencies. From early 2020, Bitcoin and leading digital assets prices have risen to record levels, attracting retail traders, institutions, governments, and public companies. Currently, for example, the NASDAQ-listed MicroStrategy is the largest BTC whale. At the same time, El Salvador is the first country to make Bitcoin legal tender. 
Trusted ramps and exchanges like Bydfi have emerged as core facilitators, meeting diverse traders' needs.
Bydfi Services: A Spot Market with Fiat Deposit Support
Bydfi is a multi-agency regulated cryptocurrency exchange established in 2019. The ramp supports various aspects of crypto trading, including spot trading of the crypto market.  Leading cryptocurrencies supported include Bitcoin, Ethereum, Litecoin, and over ten other digital assets, mainly in the top-100 in the crypto leaderboard. This caters to the needs of newbie traders who may want to trade liquid cryptocurrencies and hold them through the exchange's wallets.
Bydfi is headquartered in Singapore, a zone whose crypto and blockchain-related laws are relatively mature. Singapore is already the home of leading cryptocurrency exchanges migrating from China. Therefore, that Bydfi is located in Singapore is a massive vote of confidence, eliminating all shadow of doubts.
Beyond geo aspects, Bydfi is also regulated and holds four licenses guiding its operations. Bydfi complies with Estonia's Financial Regulatory Authority (MTR), the U.S.' Money Services Business (MSB), Australia's Transaction Reporting and Analysis Center (AUSTRAC), and lastly, Singapore's Business Administration of Singapore.
The decision by Bydfi to adhere and comply with crypto guidelines laid out in some of the world's leading crypto hubs is a net positive for its traders and, by extension, the exchange. Bydfi can quickly release products within the law as spelled out by regulators and offer them confidently to its global clients. 
At the same time, they support the deposit and withdrawal of fiat currencies via BANXA, unlike some crypto exchanges that are barred from linking their ramps with user bank accounts because of regulatory obstacles. As a selection criterion, traders should avoid custodial cryptocurrency exchanges that skirt laid down laws despite holding user funds, as this is a red flag.
Inverse Perpetual Futures and Lite Trading of CFDs
Besides supporting buying of supported cryptocurrencies, Bydfi also supports derivatives trading and has enabled copy trading. 
On the table are various derivatives including Lite Trading or Contract for Differences (CFDs) for intermediate and experienced traders where they list various instruments including indices, Forex pairs-majors and exotic, precious metals like gold, and commodities like Oil and Natural Gas. In the medium-term, they have indicated plans to support inverse perpetual futures trading.
These products offer more flexibility for traders–enabling them to make even more from market volatility. The exchange plans to support the grid trading system and launch perpetual crypto trading services for its global clientele in the days ahead.
With a global outlook, Bydfi is multilingual, supporting various languages, including English, Russian, Chinese, Japanese, and more.
Bydfi also runs an affiliate program. Additionally, they have thus far partnered with high-profile crypto players like Paxful, Banxa,Transak, and Revain to onboard more people to the rapidly growing cryptocurrency space.
Bydfi Fees and Attractive Affiliate Program
Bydfi stands out because of their low fees of 0.05 percent per trade without slippage, clawbacks, or commissions. This is extremely low compared to other crypto-to-crypto exchanges like Binance which, on average, charges 0.10 percent per spot trade. 
At the same time, Bydfi has a fast and easy registration process, allowance for high leverage of up to 100X in Lite Trading, and an even lower entry barriers for beginner traders starting from $5. Boosting customer experience, Bydfi also has a live customer support system, a global presence drawing over 100k traders from over 150 countries, and is secure.
For their product offerings, regulation, and easy-to-use interface, Bydfi continues to claw market share, emerging as a go-to player in cryptocurrency trading. Down their development roadmap, they plan to offer even more services like a grid trading system, add more coins/tokens, introduce an inverse perpetual trading program, and support more fiat currencies. At the moment, Bydfi supports over ten digital assets and even more traditional trading instruments in commodities and Forex through their CFD program. The Bydfi trading app can also be accessed from mobile and desktop.
Conclusion
Bydfi is a global spot and derivatives cryptocurrency exchange that's sufficiently regulated. With a solid foundation, it is flexible, offering an array of on-demand products while concurrently enabling trading at low fees, and accepts deposits through traditional methods like debit cards. Bydfi's user interface is also easy-to-use, multi-lingual, and boasts of a reliable customer care support system, all of which distinguish it from competitors.