BlackRock Enters the Bitcoin (BTC) Mining Sector with Investments in Marathon Digital Holdings, Riot Blockchain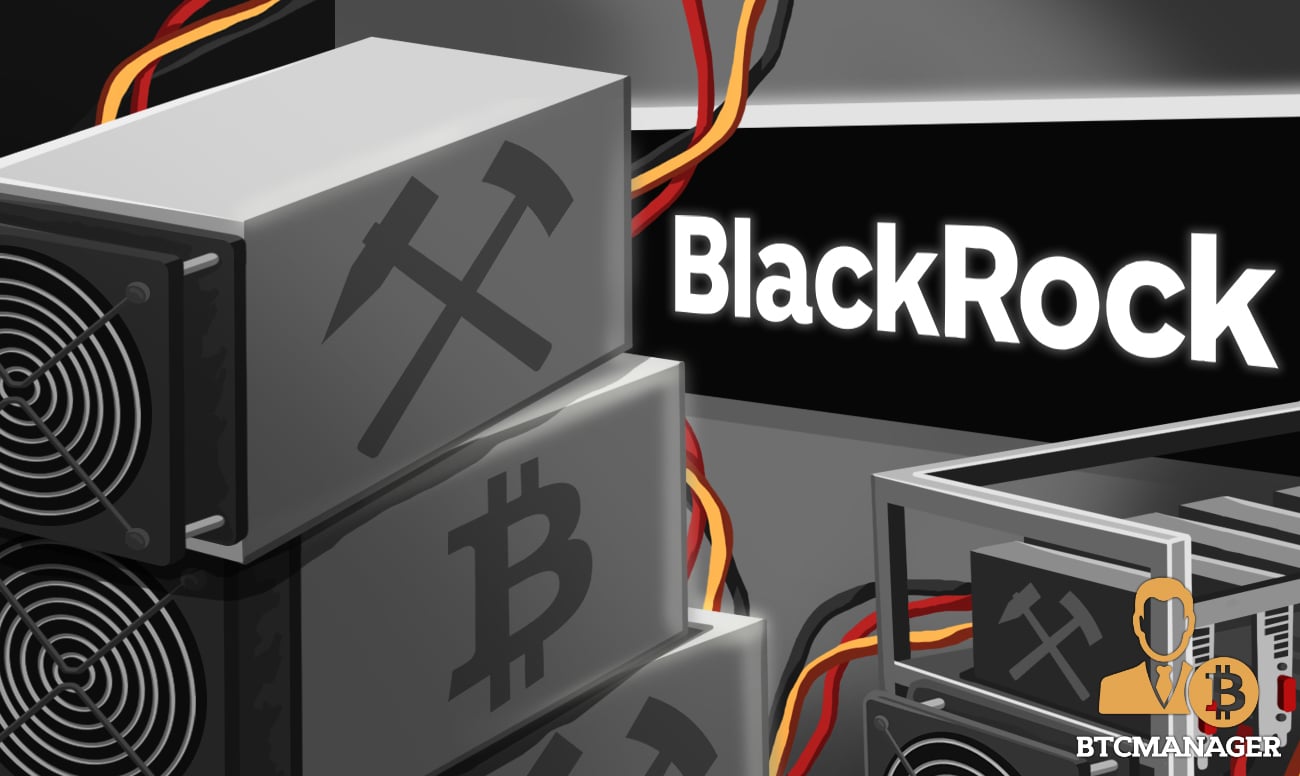 A newly released BlackRock filing with the Securities and Exchange Commission (SEC) dated June 30, 2021, has revealed that the firm has invested more than $382 million in the shares of Marathon Digital and Riot Blockchain, making it the second-highest shareholder of both bitcoin (BTC) mining companies, according to a Forbes report on June 19, 2021.
Blackrock Enters Bitcoin Mining Sector
BlackRock, the world's largest asset management firm with more than $9 trillion in assets under management, has revealed via its  June 30, 2021, filing with the United States Securities and Exchange Commission (SEC) that it holds a relatively large chunk of the shares of the world's leading bitcoin mining companies.
Per sources close to the matter, the 33-year-old New York-based asset manager, which has a 16.30 percent ownership of Michael Saylor's MicroStrategy, is currently the second-highest shareholder of bitcoin mining giants, Marathon Digital and Riot Blockchain, with a combined total commitment of $382,962,003.08 million in the miners.
Specifically, Blackrock holds $206,761,012.04 million worth of Marathon Digital shares (a 6.71 percent stake) and $176,170,991.04 million worth of Riot Blockchain, representing a 6.61 percent stake in the Nasdaq-listed firm.
Crypto Seemingly Irresistible to Wall Street Giants 
Since MicroStrategy bought its first bitcoin (BTC) in August 2020, at the price of around $10,419 per BTC,  there has been an increased interest of publicly-listed firms around the globe in the super volatile digital asset class.
According to CoinGecko, a cryptocurrency and blockchain data aggregator, there are now a total of 24 publicly-listed companies holding a combined total of 199,407.6658 BTC (over $9.31 billion) in their balance sheets, representing a 1.05 percent dominance of the Bitcoin market.
While a handful of firms are brave enough to invest in bitcoin (BTC) and other crypto assets directly, some others have chosen a less risky path in Bitcoin futures contracts, as well as investments in blockchain-focused businesses.
In a January 2021 filing with the SEC, BlackRock made it clear that its BlackRock Global Allocation Fund, Inc., and BlackRock Fund V, may invest in bitcoin. 
"Each Fund may use instruments referred to as derivatives, which are financial instruments that derive their value from one or more securities, commodities, currencies (including bitcoin), interest rates, credit events, or indices," BlackRock stated at the time.
Fast forward to April 2021, and the firm revealed via an SEC filing that its BlackRock Global Allocation Fund held 37 Bitcoin futures contracts with the Chicago Mercantile Exchange (CME). 
In the same vein, a good number of companies, including VanECK, and Galaxy Digital, amongst others, have submitted fresh bitcoin exchange-traded funds fillings to the SEC in recent weeks, under the Investment Company Act of 1940. If approved, these ETFs will only be allowed to invest in bitcoin futures contracts.