SEC Filing Shows BlackRock Held Bitcoin Futures Earlier this Year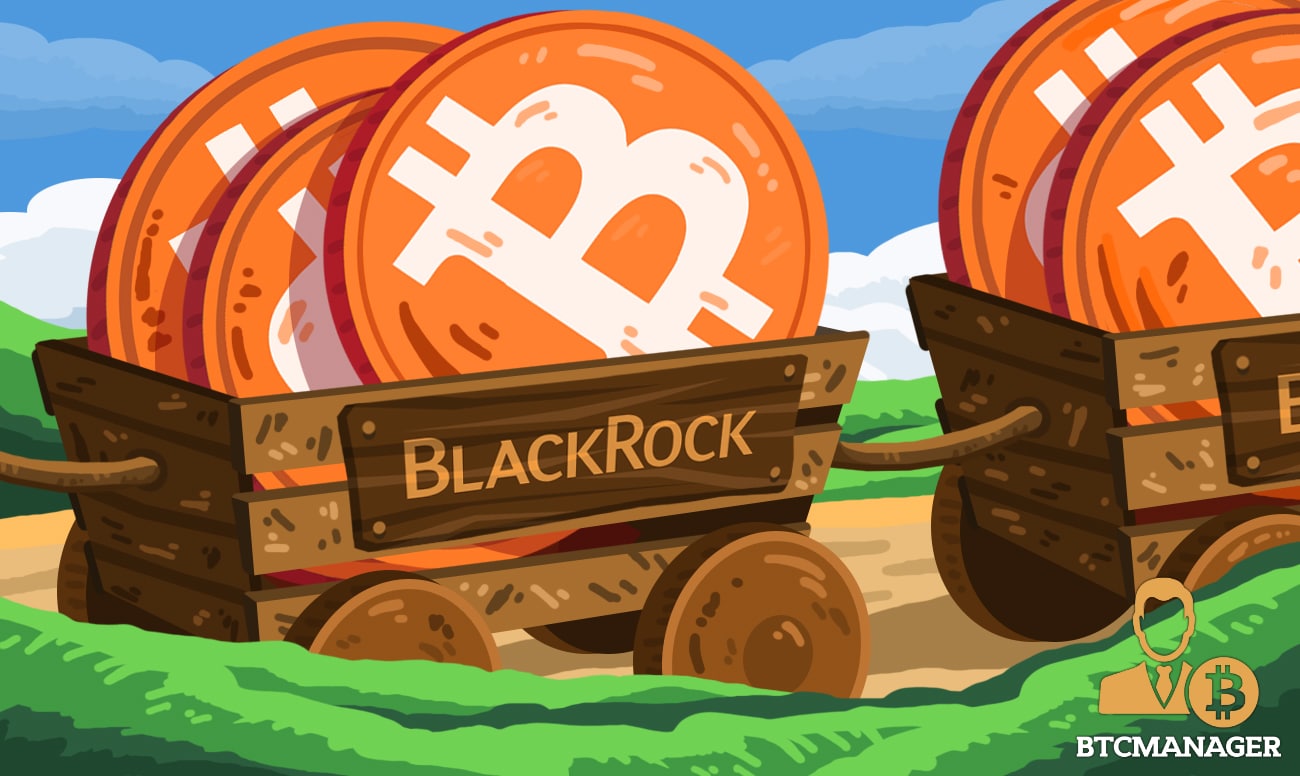 U.S.-based multinational investment corporation BlackRock is pretty much in the bitcoin (BTC) market.
BlackRock Enters the Bitcoin Fray
Major investment firm BlackRock has seemingly started to wet its feet in the BTC market.
Per recently filed regulatory filings, BlackRock held close to $360,457 in CME bitcoin futures contracts earlier this year.
While the aforementioned holdings only represent a minuscule 0.0014 percent of BlackRock's gargantuan Global Allocation Fund on reporting day, i.e. January 31, 2021, it could not be established whether the asset manager still holds any BTC futures contracts.
According to the filing, the original batch of futures contracts held by BlackRock expired on March 21, 2021.
It is worthy of note that earlier this year, BTCManager reported that BlackRock – the world's largest multi-trillion-dollar asset manager – was considering investing in BTC futures through two of its funds.
The SEC filing at the time read in part:
"Each Fund may use instruments referred to as derivatives, which are financial instruments that derive their value from one or more securities, commodities (such as gold or oil), currencies (including bitcoin), interest rates, credit events or indices (a measure of value or rates, such as the S&P 500 Index or the prime lending rate)."
Institutional Interest in Bitcoin Continues to Grow
BlackRock's entry into the cryptocurrency market space should hardly come as a surprise given the level of institutional participation the industry has witnessed since the COVID-19 induced global economic crash in March 2020.
Major Wall Street titans are already burning the midnight oil to develop crypto-assets-focused products for their big clients.
As previously reported by BTCManager, U.S. banking giant JPMorgan is exploring adding bitcoin and other cryptocurrency clearinghouse options to its existing cryptocurrency services.
Similarly, on March 18, BTCManager reported that another Wall Street heavyweight Morgan Stanley noted that institutional investors' increasing interest in cryptocurrencies could mean the threshold of adoption is slowly being reached.
On a recent note, BTCManager reported that Goldman Sachs is steadily inching closer to offering its first investment products for bitcoin and other digital assets marking a stark difference in the banking giant's stance toward cryptocurrencies.