BlackRock starts offering direct Bitcoin exposure to its institutional investors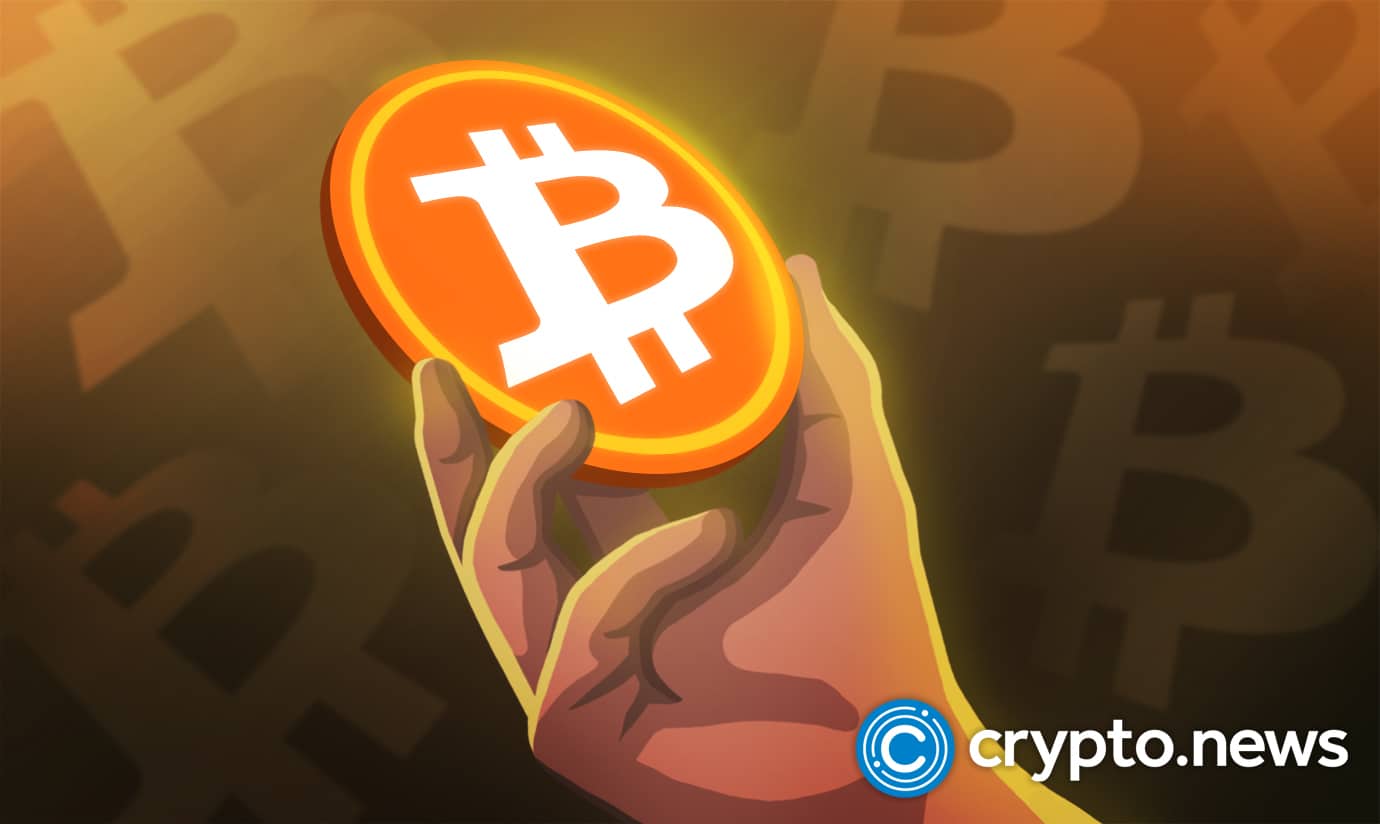 BlackRock, an investment firm that manages over $9 trillion of clients' assets, has introduced a private trust that provides its institutional clients with direct exposure to spot Bitcoin.
BlackRock Forays into Bitcoin
The trust, which is BlackRock's first product tracking the performance of Bitcoin, will only be offered to institutional clients with US addresses. Just like an ETF, expenses and costs of management will be deducted from BlackRock's fund value.
This announcement comes a few days after BlackRock and cryptocurrency exchange Coinbase formed a partnership on August 4. The collaboration is meant to provide institutional investors access to cryptocurrencies, starting with Bitcoin.
BlackRock stated:
Despite the steep downturn in the digital asset market, we are still seeing substantial interest from some institutional clients in how to efficiently and cost-effectively access these assets using our technology and product capabilities.
The asset manager giant is beginning to focus on digital assets in four main categories: permissioned blockchains, stablecoins, crypto-assets, and tokenization.
Considered by some as the fourth branch of the US Government, BlackRock's move into blockchain is contrary to previous statements by its CEO, Larry Fink.
During an interview for CNBC in 2021, Larry stated that the demand for digital assets was low.
Bitcoin environmental approach
Bitcoin's environmental impact may stray some institutional investors from investing in the blockchain space. However, the de-carbonization approach to bitcoin mining, developed by Energy Web and RMI, is highlighted by BlackRock as "encouraging" and helps bring "greater transparency to sustainable energy usage in bitcoin mining".
Energy Web and RMI environmental approach consists of calculating the carbon intensity of the energy used for mining by taking into account the grid location of mining operations, as well as the material impact of any renewable energy purchased. Afterward, each participating miner will be assigned a score, and those who meet a predetermined threshold will receive a verifiable credential with the key outcomes of their evaluation.
Bitcoin mining has long been sparking a debate around its environmental issues due to its high energy consumption. Therefore, initiatives trying to solve mining carbon footprint are well received outside the crypto community and amongst asset managers, especially with the new ESG-based approach.
ESG stands for the environmental, social, and governance risk factors integration into investment decisions.
Impact on the crypto uptrend
Despite the collapse of $2 trillion of the crypto market capitalization since its all-time high in 2021, July 2022 was BTC's best month since October 2021. As a result, Bitcoin is now soaring back to above $24,000.
After the steep growth of Coinbase shares following the August 4 partnership announcement, today's news is expected to positively impact the crypto market, as BlackRock's institutional clients can now directly buy and sell bitcoin through Aladdin, its portfolio management software.
Markets rose sharply yesterday after the July 2022 Consumer Price Index (CPI) reported a slower inflation rate of 8.5%, below the projected 8.7%, helping improve investor sentiment.
Despite the lower inflation rate, the macroeconomic trend remains uncertain. While costs finally stopped increasing at an accelerating rate, they are still climbing fairly quickly, making everyday life expensive for consumers.
The rising inflation in the world's economy doesn't seem to harm bitcoin's place as the primary subject of interest from BlackRock clients within the crypto-asset space since it maintains close to 50% of the industry's market capitalization (excluding stablecoins).