Blockchain and IoT Technology are Catalysts of Semiconductor Growth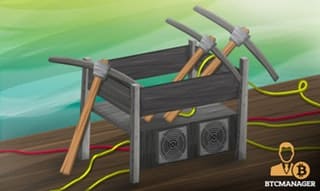 A press release published October 11, 2018, shows that sales of semiconductors and other crucial circuitry needed for all electronics continues to increase after demand from the IoT and blockchain technology sectors. 
The release states that sales reached $40.16 billion in August 2018, a 15 percent increase from 2017. Sales also reported growing 1.7 percent since July 2018, showing steady growth throughout the entire year.
While TSMC, the largest chipmaker in Taiwan, had to retract their revenue forecasts back in July 2018 due to a lackluster cryptocurrency mining scene, it looks like the industry as a whole is still enjoying higher sales.
Semiconductor Industry Most Impacted by Blockchain
Managing Director in Accenture Strategy Syed Alama spoke approvingly of blockchain technology, claiming the semiconductor business is the most bullish within the sector:
"This faster traceability will improve companies' business operations and accelerate delivery of their products to market – while enabling them to do so at lower costs. Semiconductor companies can also use blockchain to create, scale and manage technology-based collaborations and redefine future business transactions."
The technology would help simplify supply chain issues to lower costs and improve efficiency. Throw artificial intelligence in the mix, and the semiconductor manufacturing process could increase wafer chip yields, and help companies finally reach 10nm and 7nm chips.
Industry Getting in on Mining Action also
The release points out Squire Mining's efforts in developing a new ASIC chip which could have the potential to reduce operational costs of mining datacenters by 40 percent.
A mining group not named said that kind of improvements would lead to $60,000,000 in savings for their operations alone. In a race as competitive as mining where profit margins only seem to get thinner, an economy of scale improvement like that would help miners stay ahead of the competition.
On top of the operational savings it could provide, Squire also claims the final mining system would provide up to 4x performance improvements compared to current hardware.
While that would help miners raise profits in the short term, network difficulty would ultimately increase and help secure the network further.
Time will tell if these figures are correct, however, as a prototype of this chip is expected to be showcased at the CoinGeek Conference in London on November 28 – 30, 2018.