"Blockchain" Mentions in Corporate America Are Down, but Is the Crypto Fever Really Over?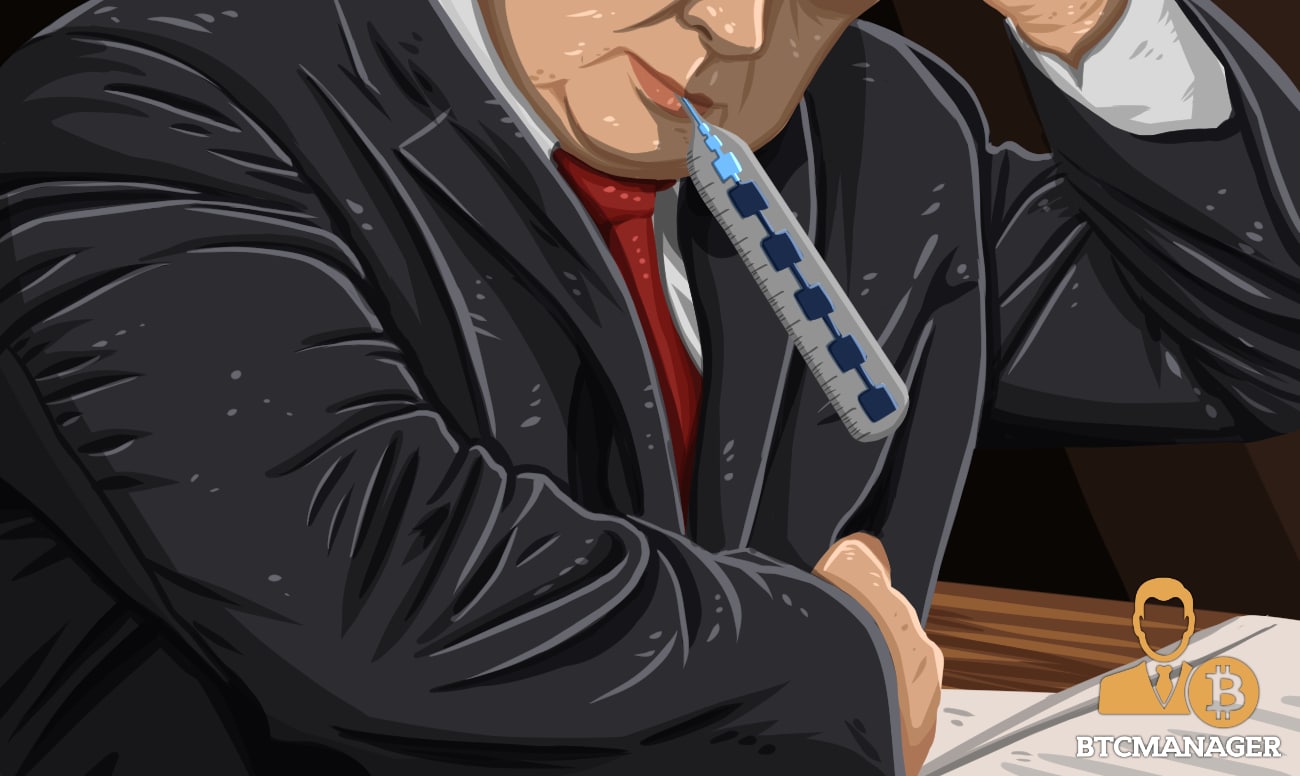 According to a November 11, 2018 report from Axios, S&P 500 executives are dropping blockchain buzzwords less on earnings calls and during presentations to analysts and investors, but it doesn't necessarily mean that the blockchain fever is over for corporate America.
Number of Blockchain Mentions Falls as Much as 80 Percent
The value of digital currencies might not be the only thing that has seen a steady decline throughout 2018. The prospect of incorporating blockchain technology or cryptocurrency into businesses excited investors and drove up share prices for companies such as Kodak, Long Blockchain, and Chanticleer Holdings, but the hype wasn't all that long-lived.
At its peak in the second quarter of 2018, "blockchain" was mentioned 173 times, according to an analysis of company transcripts from all of the S&P 500 companies. The number has since fallen as much as 80%, with the lowest number of blockchain mentions recorder as of November 8, 2018.
It seems that Bitcoin was never as popular as a buzzword as blockchain was, receiving only 68 mentions at its peak in the first quarter of 2018. As of November 8, Bitcoin was mentioned only 11 times.
Blockchain Technology Is in It for the Long Run
According to Martha Bennett, the principal analyst at Forrester Research, 2018 will be the year of reckoning for blockchain initiatives. In a November 9 report, she said that the company expected to see some blockchain projects stopped that should never have been started in the first place.
However, when commenting on how she saw  2018 shaping up in the blockchain technology arena, Bennett said: "the visionaries will forge ahead, those hoping for immediate industry and process transformation will give up."
The reduction in blockchain mentions doesn't necessarily mean that the support the technology is getting is also dwindling. One of the largest tech companies in the world, IBM, which was responsible for over 70 mentions of the word "blockchain" in the first quarter of 2017, is also one of the biggest investors in the technology. IBM currently employs a 1,500 blockchain-specific staff, and has reportedly partnered with Walmart to develop a supply-chain solution, CNBC reported.
According to Forrester Research, companies that have a deep understanding of the technology and its transformational potential, in the long run, will continue to forge ahead, unbothered by the hype that seems to be more volatile than the market it surrounds.