Blockchain-Startup Dotmoov Onboards Football Legends Luis Figo and Ricardo Quaresma as Brand Ambassadors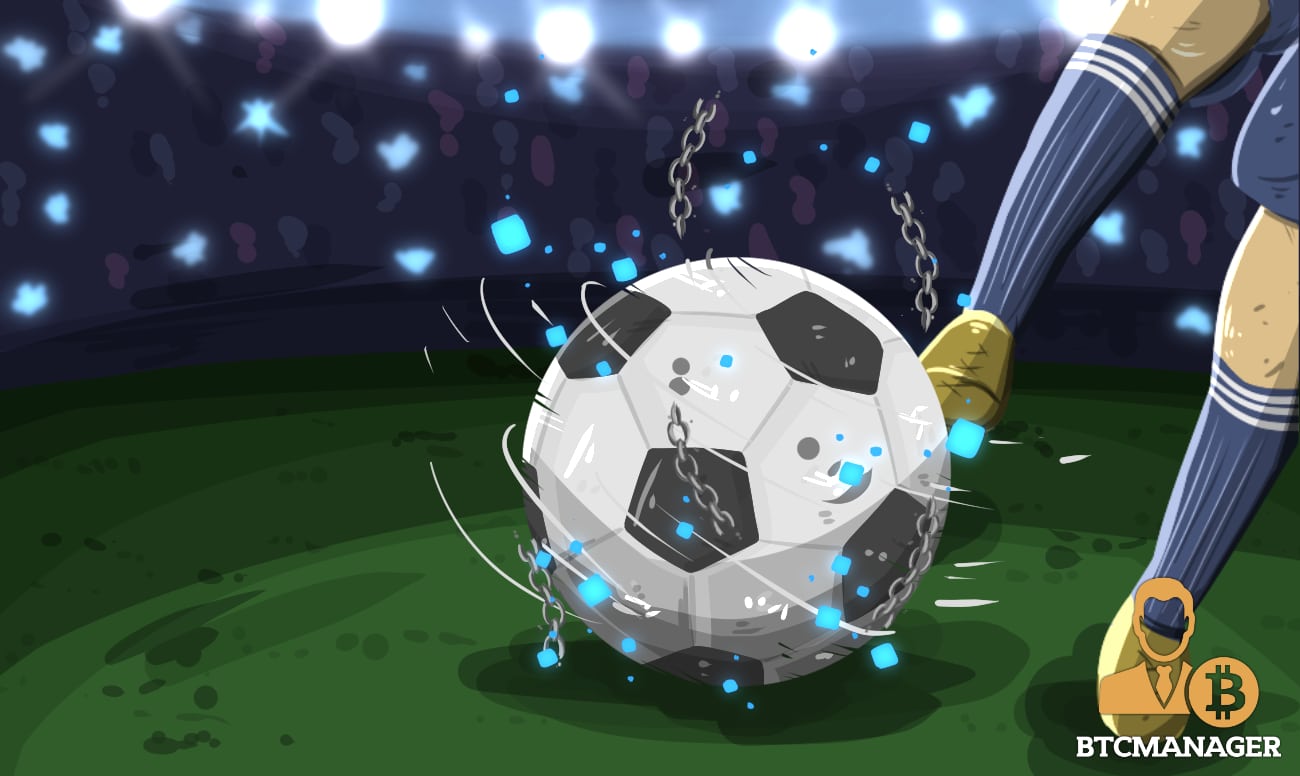 Blockchain startup dotmoovs has announced Portuguese football legends Luis Figo and Ricardo Quaresma as brand ambassadors. This move, according to dotmoovs will help provide added exposure to its app. 
dotmoovs made this known in a press release today and offered added details. According to the report, the two players will help the startup promote the app to their loyal fanbase. Additionally, as brand ambassadors, they will be introducing sports fans to the world of cryptocurrencies and NFTs through a unique online competition app. 
The dotmoovs app is a unique platform that allows users into instant competitions with other users. For example, users can take part in a skill contest displaying their football freestyle moves. An AI-based engine then determines the best participant and rewards them with MOOV tokens or NFTs. 
A Major Move for dotmoovs
The addition of Luis Figo and Quaresma makes sense since the initial focus of dotmoovs will be football. Football Freestyle will be launched as the app's first sport, and dotmoovs sought to connect with former football players for feedback and support. 
Figo is one of the greatest players of his generation and was named the FIFA 2001 football of the year. He also won the 2000 Ballon d'Or and was the first Galactico to be signed by Real Madrid in the early 2000s 
The Portuguese legend set up the Luis Figo Foundation after retiring. The organization focuses on developing and promoting projects in Sports, Health, Education, and Social Action. 
Quaresma is an active footballer and choice for dotmoovs. The Portuguese footballer is known for playing for world-class football clubs such as Barcelona, Inter Milan, Besiktas. Quaresma is known for his bags of tricks like the rabona and trivela and is popular among fans globally. 
Ricardo Martins Costa, Head of Growth, believes that a football legend as an ambassador was the logical choice for the startup.
"Since we are launching Football Freestyle as the platform's first sport, it was clear that we had to have at least one football legend with us."
He later added:
"Figo was the original Galactico, the first truly world-famous football superstar of our generation, so we had to present him with the project. Just a couple of weeks later we were flying to Madrid to meet with him and doing some shooting sessions."
Luis Figo shared similar sentiments and believes that dotmoov represents combining digital technology with physical sports.
"During the Covid pandemic in 2020, football fans around the world have been forced to explore new ways of playing their favorite sport, "Though thankfully, the worst is now over, I believe that new ways of combining digital with physical sports will take their place together with the good old-fashioned game on the football field."
About dotmoovs
dotmoovs is the first crypto mobile app in a globally competitive environment. The platform allows users to compete with others globally by showcasing their skills and ambition via their smartphones. Dotmoovs AI-based video referee judges performance in real-time, providing unprecedented transparency and efficiency. Dotmoov ecosystem is powered by blockchain technology and enables access to unique digital assets.