Blockchain In Hyperdrive: Collaborative Effort Accelerates Forward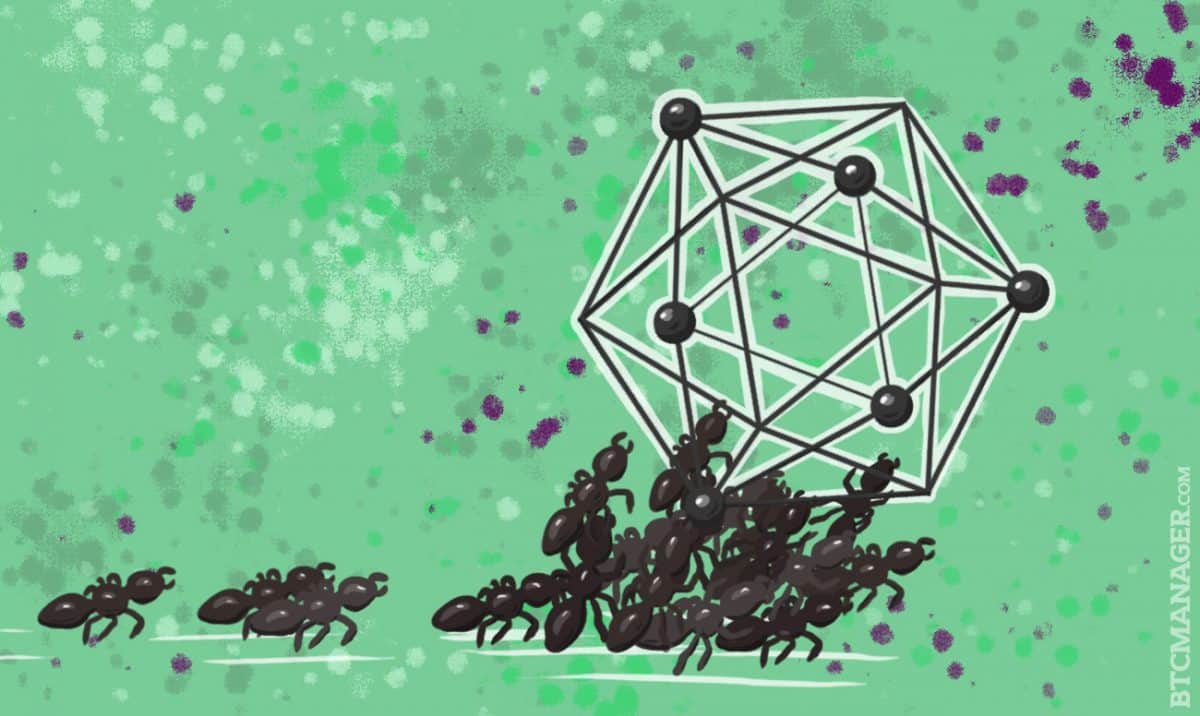 The Hyperledger Project, a collaborative cross-industry forum fostering the advancement of blockchain innovation, just announced on August 30 that seventeen new organizations have joined the fold in an effort to develop distributed ledger, open standards for next-generation, transactional applications.
This global initiative encompasses a wide cross-section of industry leaders in finance, banking, the Internet of Things, supply chain management, manufacturing, and technology, among others. Participants are charged with sharing ideas in an effort to bring blockchain's emerging technology to market.
The project is hosted by the Linux Foundation, a non-profit consortium dedicated to fueling the growth of the computer operating system Linux, through standardization and technical collaboration. Dovetailing off of this, Hyperledger endeavors to boost the global business transaction movement by improving overall performance and reliability on the Blockchain network.
Through the curation of a framework that integrates different components for different use cases, the consortium is seeking to bring cohesion to a number of independent blockchain efforts that are in the process of developing protocols and standards. Included in the mix here are a number of existing blockchain projects already engaged in their own consensus and storage models as well as services involving contracts, identity and access control.
According to Hyperledger's Project Executive Director, Brian Behlendorf, there has been a tremendous response to the project's vision for creating an open community for blockchain technology, stating,
"At a growth rate of nearly two new members joining per week – there's no telling where we'll be at by the end of the year –  I look forward to working with this growing community to further our open blockchain development efforts,"
This latest cadre of new Hyperledger members originate from all parts of the world, adding to an already well-oiled group of thought leaders and industry experts. Hyperledger's new members include; Cloud Security Alliance, Energy Blockchain Laboratory, Global Peersafe Technology Corp., Inuit Foundation – University of Rome "Tor Vergata," Intuit, Investra Foundation for Social Entrepreneurship (IFSE), iRootech Technology Co., MIRACL UK Limited, Netki, Nxt Foundation, Orange Magic Cube (GoX Tech), Samsung SDS, Sany Heavy Group Co., Tai Cloud Corp., Union Mobile Pay E-Commerce Co., Wutongtree and Yunphant Blockchain.
Hyperledger's continued emergence and growth in membership comes at a time when financial institutions have expressed confidence in permissioned or private blockchain networks that set participation limits relative to the operation of a distributed ledger. Many of these same institutions have also expressed concerns about whether public versions of blockchain technology wedded to digital currencies like bitcoin are adequately equipped to handle the evolving requirements of business and commerce.
"We're thrilled to join Hyperledger and welcome this opportunity, as we aim to redefine the fundamental nature of trust on the web," says Brian Spector CEO of MIRACL. "We're proud to be part of this effort to create an open standard for distributed ledger technology and look forward to working with this diverse community."
Justin Newton, CEO of Netki, who BTCManager featured back in March of this year, explains that he has high hopes for blockchain solutions and platforms arising from collaboration within the Hyperledger project, "From its inception, Netki has built and promoted open-source and open-standards-based solutions. We look forward to working with the Hyperledger Project as a place to collaborate with the broader community and its stakeholders to create open, scaleable blockchain platforms and solutions."
The Nxt Foundation have not only joined the Hyperledger project but also the Linux foundation as well, in a move that is reckoned to have a "positive effect on their market position", currently standing just outside the top ten cryptocurrencies in terms of market capitalization. Nxt will soon be releasing their "child-chain" platform Ardor, which basically means that users can easily self-deploy their own blockchain while security is taken care of by the main blockchain.