Blockchain Startup Algorand Gets a Dedicated $100 Million Venture Fund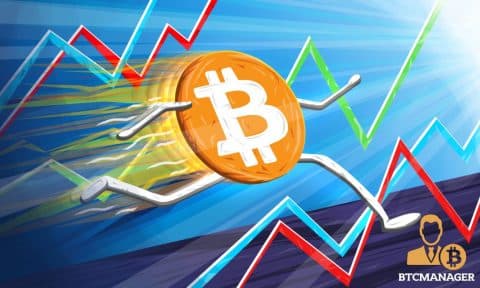 Algo Capital, a blockchain venture capital group, is launching a $100 million fund to invest and manage significant capital in emerging companies building on the Algorand decentralized platform, the company announced in a press release on December 11, 2018.
Algo Capital Plans On Supporting New Companies
One of the largest blockchain-focused venture capital groups in the U.S., Algo Capital, is launching a venture fund that will invest and manage capital in emerging companies building on the Algorand platform.
According to the company's December 11, 2018, press release, Algo Capital plans on investing up to $100 million throughout the next decade, and will primarily focus on companies working on fintech applications.
Arul Murugan, the Managing Partner of Algo Capital, said:
"The launch of Algo Capital signifies an invaluable opportunity to support and grow some of the world's most promising startups that are building on the business blockchain of the future."
He also added that he believed Algorand would be able to bring hundreds of millions of users to wider blockchain adoption, as a real business and use cases could be built on the platform. David Garcia, the Managing Partner of Algo Capital, echoed the statement, saying that the company invested in Algorand due to the "outstanding technical and business leadership of its team."
Steve Kokinos, the newly appointed CEO of Algorand also commented on the matter, saying that the launch of the fund shows that Silvio Micali's technology has gained significant momentum in the past few years and that Algo Capital and its supporting lab will help introduce businesses into a decentralized economy.
A Good Year for Algorand
The promising platform Algo Capital is investing in is built on the Algorand protocol. The Boston-based company was founded by cryptography pioneer and Turing award winner Silvio Micali with an aim to solve the "blockchain trilemma" – the problems of decentralization, scalability, and security.
According to the company, Algorand's first-of-its-kind, the permissionless, pure proof-of-stake protocol supports the scale, open participation, and transaction finality required to build systems for billions of users.
The launch of its dedicated venture fund follows a series of breakthroughs and exciting announcements coming from the company. Back in October 2018, the company announced the closure of an equity investment worth $62 million, which was lead by Algo Capital.
In addition to that, the company also refreshed its top management spots, hiring Steven Kokinos as CEO and W. Sean Ford as COO. Kokinos, founder of cloud-based unified communications platform Fuze, and Ford, co-founder of uPromise and former CMO at LogMeIn, Inc., were brought in to help with the launch of the new blockchain.