European Insurance Firms ahead of their U.S. Counterparts in Blockchain Adoption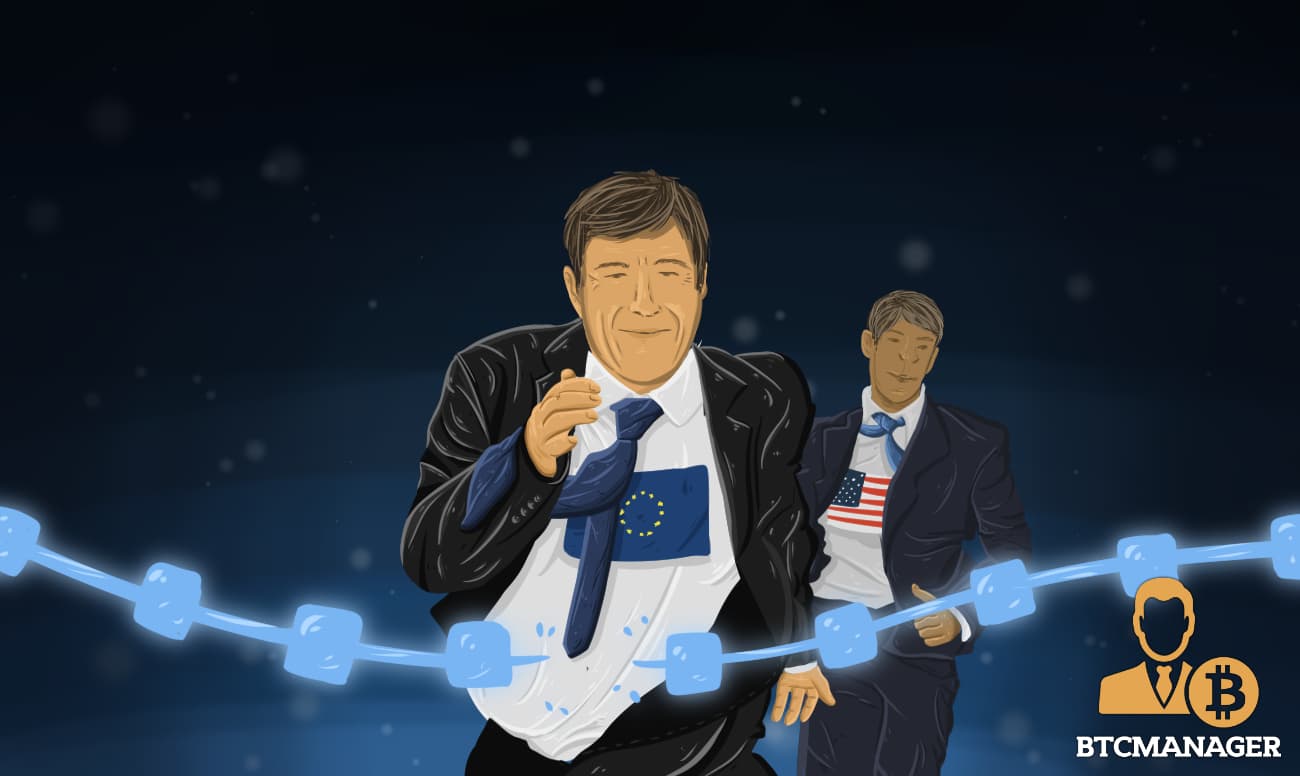 According to research from S&P Global Market Intelligence released on August 23, 2018, European insurance firms trump their U.S. counterparts when it comes to the business attitude towards blockchain technology. The market research agency highlighted in its report that while major financial institutions have been reluctant to imbibe cryptocurrencies in their existing operations, they have taken a major liking towards the distributed ledger technology (DLT).
Europe Adopting Blockchain en Masse
As per the report, author Thomas Mason believes that insurance firms vying to incorporate blockchain mechanism should "look outside the U.S." to achieve their target.
French multinational AXA utilizes "smart insurance" contracts in its in-house flight insurance project called fizzy. Transactions are recorded in the blockchain ledger using Ethereum's blockchain as a catalyst. Similarly, German insurance company Allianz is testing the potential of blockchain in swap agreements explicitly designed for natural catastrophes.
Outside Europe, the Chinese Insurance company Ping An is another entity among the frontrunners for blockchain adoption in the insurance sector. In his report, Mason states:
"Ping An considers blockchain one of its five core technologies, as executives mentioned during an investor day in November 2017. [One] of its main initiatives was the creation of a blockchain-as-a-service platform, which provides services to small- and medium-sized enterprises that want access to the latest technology."
U.S. Insurance Players Adopt a Watch and See Strategy
In his research, Mason juxtaposed the Chinese insurance companies with the American players. The report observes that while the Chinese firms are going after blockchain adoption with all guns blazing, the U.S. insurance firms have taken a more conservative "watch-and-see" approach.
The author believes that in case the developments in Europe and Asia prove fruitful in the near future, then one could expect the Americans to "plunge more deeply into the blockchain waters."
China has traditionally been receptive to distributed ledger technologies, and BTCManager reported that Ripple, the cross-border payment platform has set its eyes on China for business expansion.
On a similar note, blockchain has also received significant backing from the Chinese government and local authorities. Recently, the city of Nanjing announced a fund of $ 1.48 billion to foster blockchain development in the city and transform it into a tech haven for budding startups. The breakthrough technology also received a nod of approval from the Chinese President Xi Jinping recently.