Ripple Targets China for its Blockchain Platform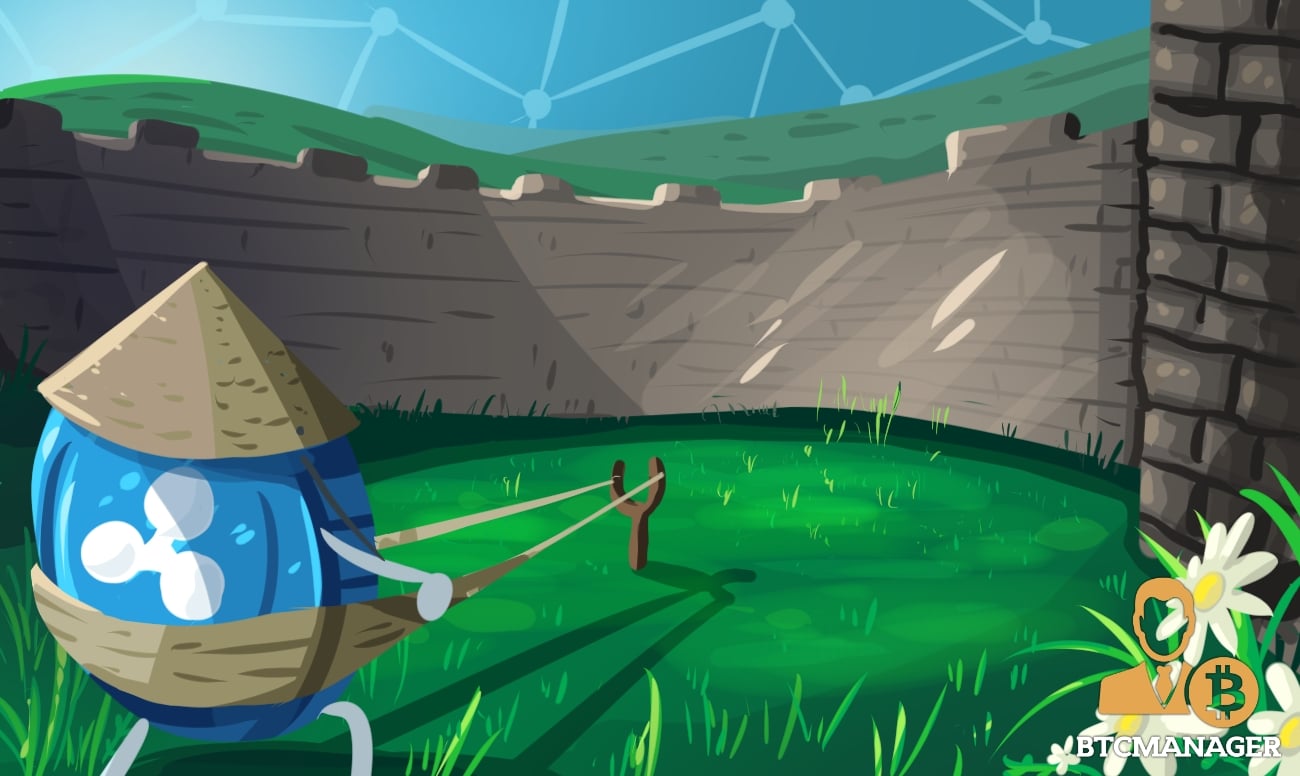 Ripple is targeting China to advance its blockchain-based payments system according to commentary from Jeremy Light, VP of European Union strategic accounts at Ripple, confirmed with CNBC on August 15, 2018.
China Is a Definite Target
This move is highly unlikely to promote XRP but will undoubtedly help the exploration of the possibilities of blockchain in a giant financial country like China. Earlier in March 2018, Ripple also entered into a deal with a Hong Kong registered company LianLian International to pursue a similar objective.
Ripple in its move to expand the blockchain business, has been targeting China. It plans to advance its distributed ledger system to speed up the cross-border payments.
The retail business is massive in the Far East nation and is expanding on a daily basis. The Chinese e-commerce also industry experienced a massive $627 billion market in 2017. Jeremy Light told CNBC in a phone interview that:
"China is definitely of interest, it is a target."
It is clear that Ripple's current move to promote blockchain does not aim at promoting cryptocurrency XRP by any means, however. In 2017, China banned Initial Coin Offerings (ICOs) and restricted the trading of virtual currencies.
Dig this: As of right now @BittrexExchange, @Bitso and @coinsph are now official partners for xRapid transactions using #XRP. What does it mean? 👉https://t.co/BIVhkpgCM2

— Cory Johnson ⚡️ (@CoryTV) August 16, 2018
Ripple and its Network
Ripple has an association with 100 plus financial institutions in its network including major players such as Standard Chartered Banks, UBS, UniCredit, and Santander. However, it is going to be a challenge for Ripple to create an immediate impact considering its initial moves in the Chinese market. Moreover, China is already gaining exposure to multiple fintech firms and citizens have been using them for years.
In a similar vein, Ripple has created its presence in Japan by creating an app named Money Tap in partnership with 61 banks. The market analysis reveals that banks and financial institutions are not keen to welcome Ripple's digital currency, but instead prefer it's flavor of blockchain to improve global payment settlements.
For instance, MoneyGram and Western Union use Ripple's xRapid platform to affect money transfers around the world.
For Ripple, China is going to be a vast market and an ocean of opportunities to explore. However, tremendous efforts are required to outperform the competition and stay connected in the market.