Can Blockchain Technology Solve The Cases of Document Fraud and Manipulation?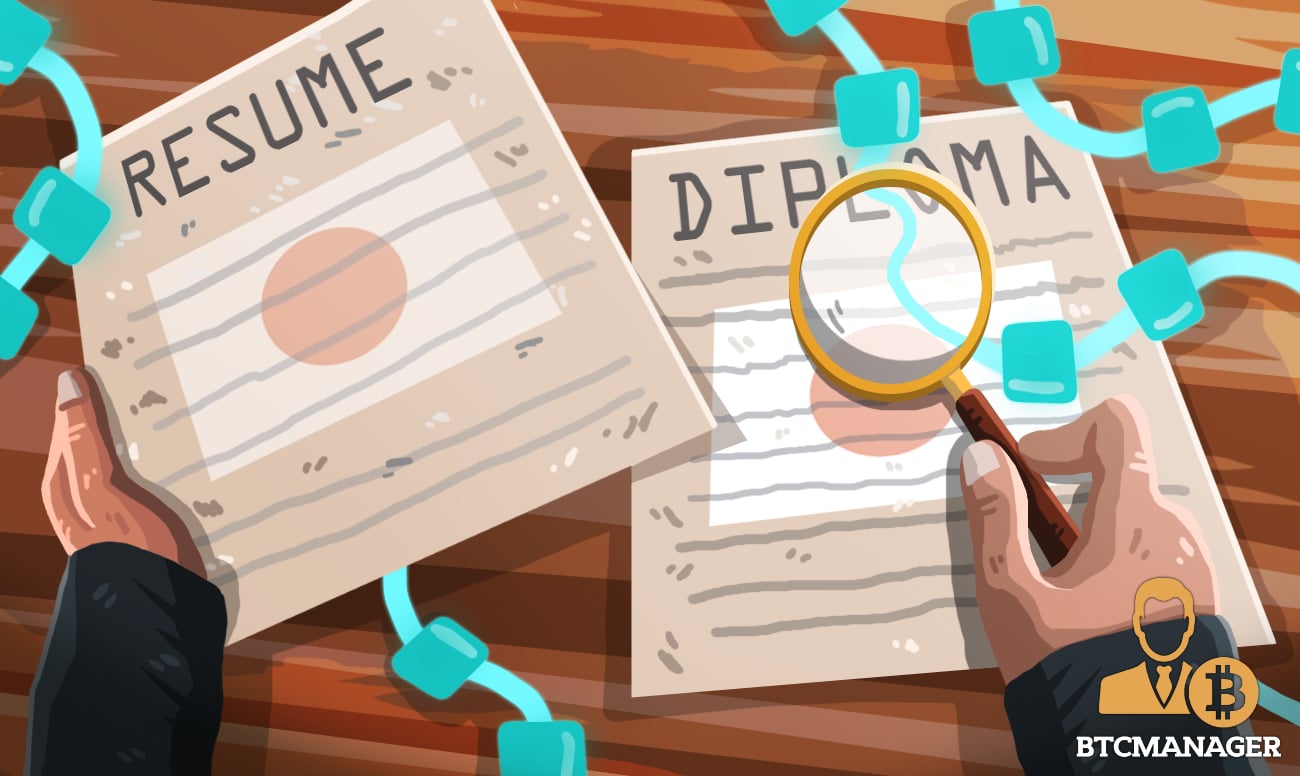 Document verification is growing more and more challenging for institutions, companies, universities, etc. due to the monotonous and complex processes needed to authenticate documents. First, most documents are received in paper form which increases the workload of the verifier. Additionally, issuing of documents is not transparent hence fake documents can be created – reducing the credibility of the whole process. 
Universities have been the main target for the issuing of fake certificates which play a vital role for students. The increasing number of forged certificates and documents is greatly reducing the credibility of the issuing organization and the holder as well.
As alluded to, verification of documents could be time-consuming and requires additional human labor to confirm the credibility of each document – especially the paper documents and certificates. Notwithstanding, managing documents or records often comes at the cost of loss of data or accepting document counterfeits.
In a 2018 report, The Financial Cost of Fraud, by researchers at the University of Portsmouth's Centre for Counter Fraud Studies who teamed up with tax and advisory firm Crowe, Clark, and Whitehill, the global cost of fraud reached a staggering £3.2 trillion annually, with some companies losing up to 10% of their total expenditure on document fraud. Since then, the losses keep on increasing despite more companies moving to a digital system to curb the rising cases of fraud. 
As the digital world grows, blockchain developers are gradually creating solutions to detect fraud and counterfeiting of documents and certificates. One of the biggest blockchains developing solutions to the ever-growing document fraud industry is Cardano, with its founder, Charles Hoskinson, leading the charge with grants and donations towards that cause. 
Charles Hoskinson's and Cardano fight academic fraud
Over the past two years, Hoskinson has been at the forefront of using blockchain technology, philosophy, mathematics, and computer science to combat document fraud, especially in formal certificates. Last month, he donated $20 million to Carnegie Mellon University (CMU) to establish the Hoskinson Center for Formal Mathematics. 
The center aims at working on mathematical theorems and proofs on Cardano which will allow the developers to develop computer programs to assist in fraud detection amongst other features. A statement from the IOHK team, which Hoskinson leads, stated, 
"The mathematical theorems focus on discovering proofs, verifying steps, and certifying correctness via the assistance of computers will be the center's main area of research."
Cardano has been at the forefront in helping universities across the globe to verify students certificates to smooth the process of job application and scholarship programs. Recently, Cardano foundation partnered with Ethiopia's Ministry of Education to create blockchain-verifiable school IDs to control fraudulent varsity and job application processes, improving the socio-economic freedom of citizens in the country. 
One platform built on Cardano helping solve the increasing cases of document fraud, especially on the education front, is Blockademia. The platform is available in web browsers and a mobile app that ensures every document posted is legitimate and authorized by the relevant parties. 
Launched in 2020, Blockademia is a Croatian-based decentralized information system for issuing and checking the authenticity of issued documents. It checks various documents across the globe including issued diplomas, certificates, title deeds, insurance policies, state documents, certificates of ownership, source codes, royalty rights documents in music and films, and other important documents. 
Leveraging Cardano's public blockchain, entries on Blockademia are available to anyone, immutable and time-stamped. Additionally, the documents are verified and signed by the relevant authorities to authenticate the realness of any document. Using these blockchain features, Blockademia ensures the permanence and immutability of the issued entry containing document metadata and subsequent authenticity checks.
Our CEO @marin1602, who is the #Cardano ambassador for Croatia with @IOHK_Charles on #CardanoMeetUp in Plovdiv#blockademia #cardano #blockademiaACI #cardanocommunity #blockchain #blockchaintechnology pic.twitter.com/hPkOHjEED2

— Blockademia – ACI (@blockademia_aci) October 11, 2021
Future of blockchains and document management systems
It is important to understand why blockchains are so important in document verification and management systems. Today, document management systems out there keep track of each version of each document, but firms and companies simply rely on shared folders to keep track of their documents. However, most of the documents are not tamper-resistance and can be easily manipulated by unscrupulous actors.
Blockchains' usefulness in protecting fraud stems from how the technology works. The technology creates a chain of transactions that is immutable (cannot be deleted or changed without consensus) with end-to-end encryption. This means that only the verified documents will be broadcasted on the network and must be authorized to ensure they are the real document. Additionally, hacking a blockchain is almost impossible (unlike conventional document management servers) as every computer in the network has a copy of the document. 
Furthermore, blockchain can address privacy concerns better than traditional computer systems by anonymizing data and requiring permissions to limit access. With platforms such as Blockademia building on Cardano, and Hoskinson promoting the development of these solutions, investors and organizations will be able to practically eliminate document fraud and manipulation soon.