Blockchain Technology Finds Eccentric Use Case in Tracking Drone Flight Data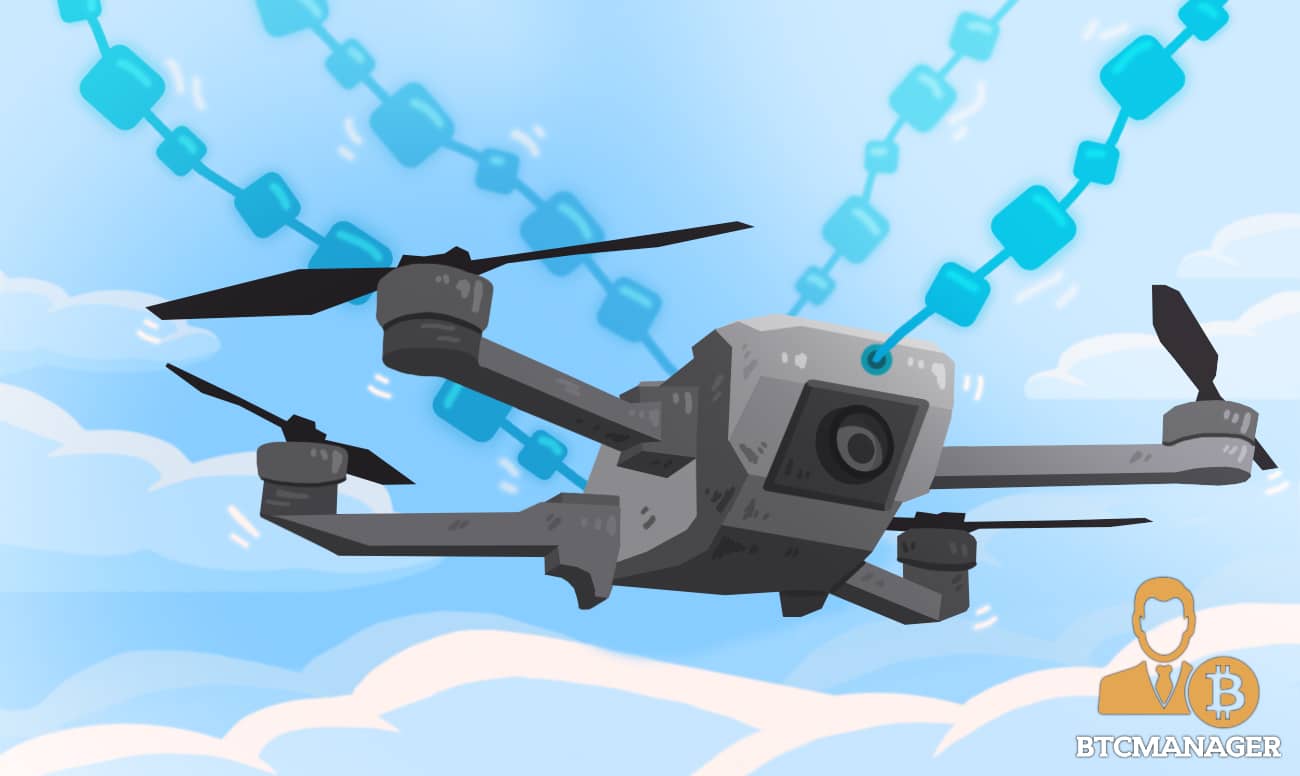 A startup named Red Cat that uses blockchain technology to securely store drone flight data launched the second beta version of its platform on March 6, 2019, reports TechCrunch.
Blockchain to Manage Drone Data
Use of blockchain in the aviation sector is not something new. There have been instances where companies and organizations have looked to the emerging tech to streamline their aerial operations.
However, unlike the aforementioned cases, Red Cat wants to utilize blockchain to pave the way for commercial drone business. Drones have long been touted as the "next big thing," yet they don't really find enough use outside international security operations.
In a bid to expand the commercial use of drones, Red Cat has created a platform that could mirror the utility of a black box. For the uninitiated, a black box is a small smartphone-sized device that is used to record data for flights.
By recreating a similar tool with the added benefits of blockchain technology, Red Cat CEO, Jeff Thompson is confident that the drone industry will mature at a much faster pace.
Speaking to TechCrunch, Thompson said:
"People want to be able to have some accountability and trackability to be able to start utilizing our information, whether it is regulators or insurance companies, guys that have to write checks if you do a lot of damage."
He added that having access to tools that could verify drone flight data is very crucial if the industry wants to share airspace with other types of commercial air traffic.
Much More than Drone Tracking
Per the report, Red Cat is working non-stop to offer much more than just a flight tracking system. The startup wants to give firms all the nitty-gritty pertaining to their drones as they travel to different geographic locations.
The company's second beta comes after more than 200 people used the first version of the blockchain-based offering. Red Cat hopes to gather additional feedback from companies, pilots, regulatory bodies, and insurance firms that could stand to gain by having access to a data depository stored by the firm.
The offering could be of immense use to parties that work in investigating an abrupt drone crash or a close shave with an airplane. Last year's Gatwick Airport shutdown is a good example of the possible use cases.
Interested personnel can check relevant data on Red Cat's blockchain platform without having to worry about its legitimacy.