Blockchain Technology, A Great Tool for Transparent Elections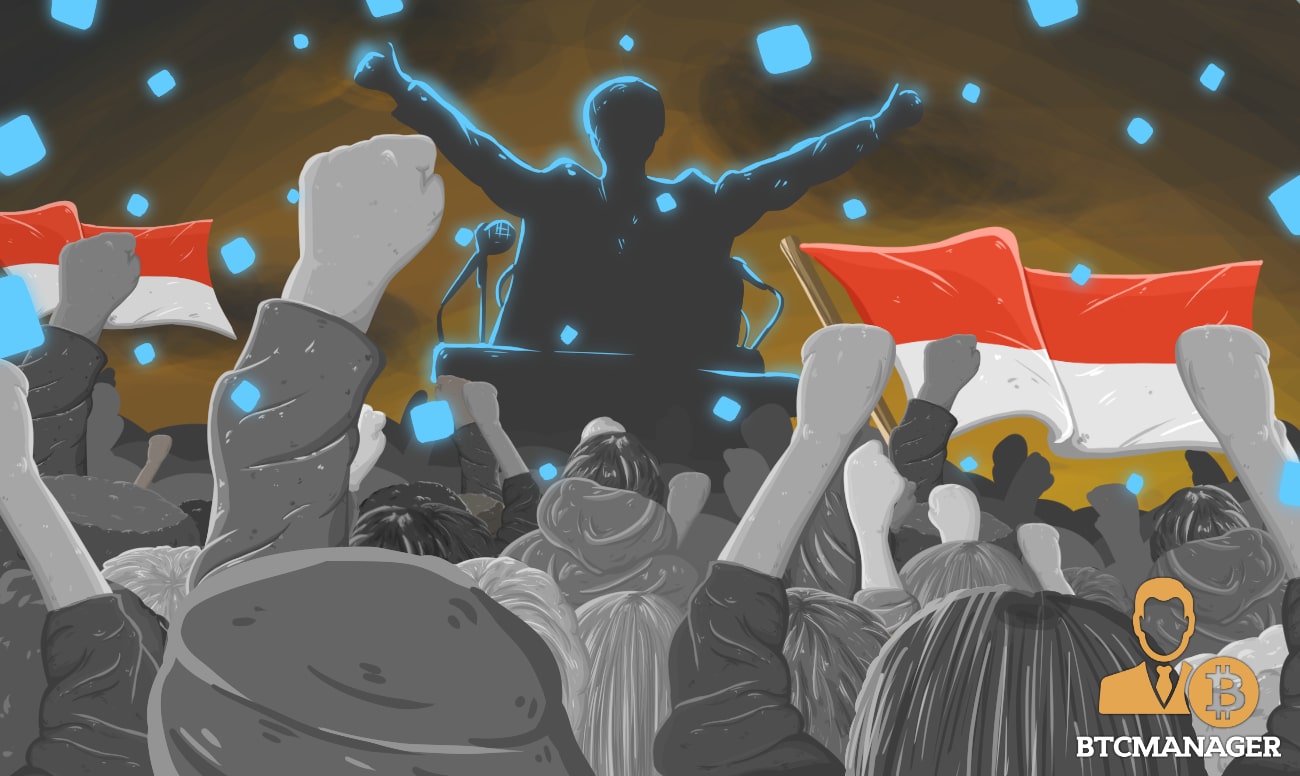 Blockchain technology, the building blocks of bitcoin (BTC) and other cryptoassets proved once more that it is more than just hype by enabling the results of 25 million votes out of 193 million to be obtained within a few hours, during the just-concluded electoral process in Indonesia. The distributed ledger technology (DLT) fostered speed and transparency while also eliminating unnecessary tension and crisis, reports Forbes on May 23, 2019.
Largest Ever Election Results Verified with Blockchain Technology
Per sources close to the matter,  the official results of the largest ever election verified with blockchain technology in Indonesia were released on May 21, 2019, just a few weeks after polling stations closed on April 17, 2019.
Even before the official results were announced, Democracy Anchored, a local civil society initiative, reportedly used DLT to verify the results of 25 million votes out of the total 193 million votes within a few hours after the polling booths shut their doors on April 17.
In the past, this was impossible due to a large number of voters spread across 17,000 islands in the region. It, therefore, brought about a certain level of complexity in rounding up the results for millions of people in these geographical areas.
Five levels of aggregating are usually employed to collate the final results and in this case, the votes have to be gathered at the local levels, transported far and wide, and then counted at the national level.
As a consequence, it creates a lot of delay and tension since people have to wait for weeks unending before hearing the final results.
The method is also prone to mistakes and tampering because data may have been incorrectly entered or even changed, which only helps to create distrust among voting opponents who accuse each other of falsifying election results.
Making it Work without Frictions
In a bid to solve the speed and transparency problems in the Indonesian electoral process, local NGOs began to crowdsource the votes from the local level before aggregating them to form the final results at the national level.
A "C1 form" is used to record paper votes at the local level and these forms are later signed, photographed, stored in a crowdsourced database, and shared on social media platforms such as WhatsApp.
However, this method is still prone to manipulations since doctored photographs can also be stored on such databases, thereby ruining their credibility.
There is also no way of telling if the photographs were not switched before being stored in the database and if they were later changed while in the database.
Blockchain Technology the Game Changer
These limitations brought about the need for blockchain technology, a decentralized database whose immutability property makes it impossible for stored content cannot be tampered with and can be viewed real-time.
In a bid to eliminate malpractices in the electioneering campaign, some well-meaning citizens, including professor Effendi Gazali of the University of Indonesia integrated DLT into the process.
They employed the same crowdsourcing method and C1 forms used by the NGOs mentioned earlier, but this time around, filtering out doctored photographs from the database through the use of algorithms and human moderators.
Their methodology enabled 100,000 forms amounting to 25 million genuine votes to be obtained and photographed. The team stopped accepting new photographs two days after the election in order to reduce the risk of falsification. The new data could be proven for existence, that they were stored in the blockchain soon after the election. Their integrity could also be proven.
Gazali said:
"If the Indonesian authorities had used this solution, Indonesia would not have fallen into the long-lasting, semi-chaotic counting we are witnessing now,"
While innovators in several other jurisdictions are also exploring ways to use DLT for elections, the truth remains that we may have to wait for many more years or even decades to have elections entirely facilitated by blockchain technology.