2020 Elections: West Virginians to Use Blockchain-based Voting Application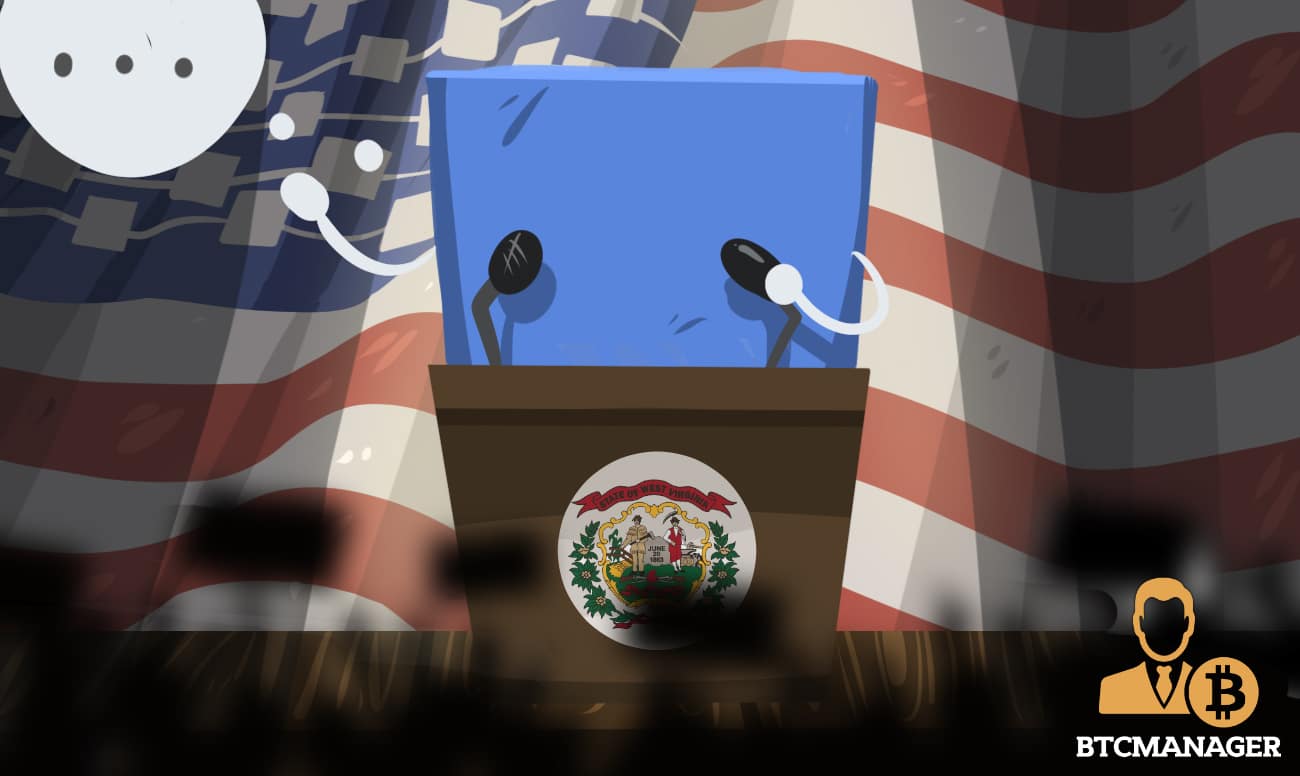 Expanding on the blockchain-voting pilot that allowed overseas military operatives and families to vote during the November 2018 mid-term elections, the mobile voting app will now be used during the 2020 presidential elections, which is a concern to some security experts according to MIT Technology Review, April 18, 2019.
Blockchain Ballot
Last year, Boston-based firm Voatz had its blockchain-based mobile voting application tested by West Virginians serving overseas. At the time, it was contested by security experts such as Joseph Lorenzo who had told CNN Business in August of 2018:
"Mobile voting is a horrific idea. It's internet voting on people's horribly secured devices, over our horrible networks, to servers that are very difficult to secure without a physical paper record of the vote."
Additionally, anonymity concerns were raised around the subject of the Voatz database being distributed and operated across 32 computing nodes that run Linux's Hyperledger Fabric and Hyperledger Sawtooth software on servers owned and operated by big tech companies such as Amazon Web Services (AWS) and Microsoft Azure.
That said, Voatz went some way to addressing such matters, explaining in an April 9, 2019 blog post:
"When the voter submits their ballot, an anonymous voter ID (AVID) is created in the smartphone application that is cryptographically attached to all voting transactions. Only the voter knows the AVID linked to their own identity."
Forward-Looking Results
According to the Voatz white paper, 160 voters managed to download the app and of them, 147 completed the authentication process, 144 submitted their ballots.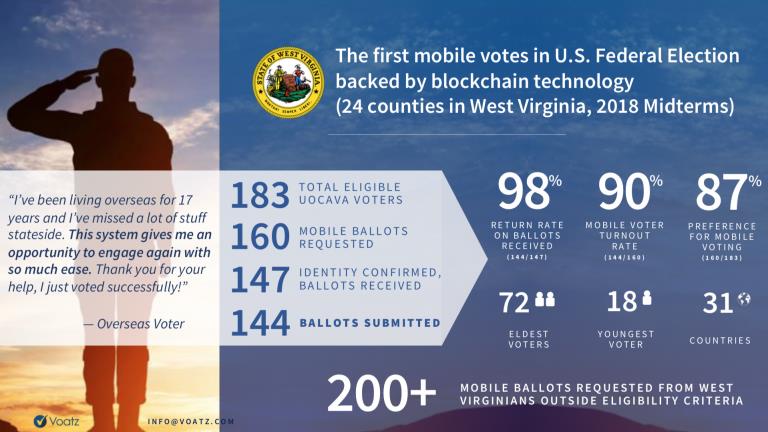 (Source: Voatz)
Speaking with LongHash, West Virginia General Counsel, Donald Kersey, noted that there had been a couple of minor issues such as country clerks not having earlier hands-on training with the app, which he believes would have improved the ease of the process.
Kersey advocates the application for the 2020 elections based on the fundamental principle that fueled the pilot, which is the issue of voter turnout 
"Everyone knows why we are doing what we are doing, they know that there is a problem with turnout, military and overseas voters."
Indicative of his vision coming to fruition, the City and County of Denver, Colorado, is also jumping on the bandwagon. It was recently announced that it would be following in the footsteps of West Virginia with its blockchain voting pilot in collaboration with Voatz, Tusk Philanthropies, and the National Cybersecurity Center.
Kersey accepts that mobile voting is unlikely to replace the paper ballot shortly, and reportedly doesn't mind that. Modestly, he says:
"We're not saying mobile voting is the best solution to the problem, we are not saying that blockchain technology is the best solution to storage of secure data,"
Concluding:
"What we are saying though is that it's better than what we have."