West Virginia's Blockchain-Based Military Mobile Voting App Attracts Negative Attention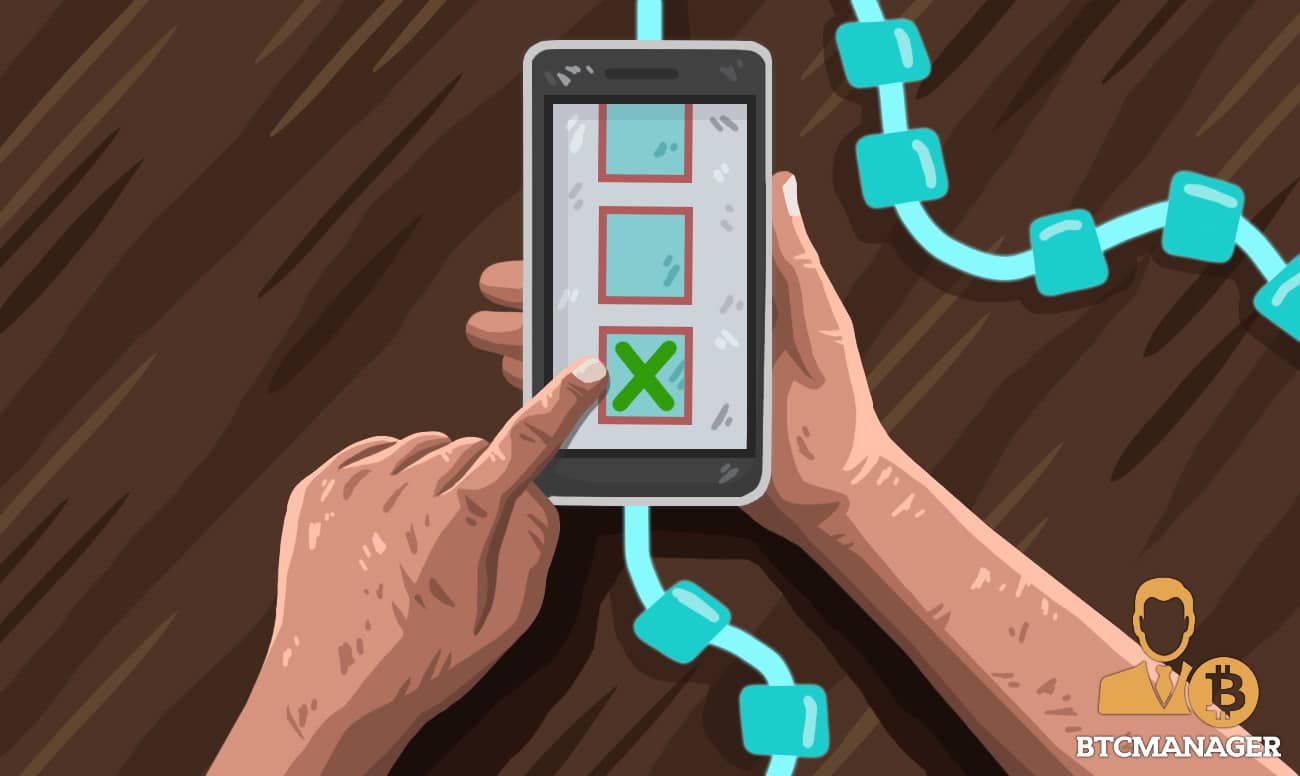 According to CNN, West Virginian soldiers residing overseas will become the first group in the US to test a blockchain-based voting smartphone application. The blockchain-based application should make it easier for overseas troops to participate in the upcoming November 2018 elections.
A group of computer security experts has however expressed significant concerns about election integrity and secure state of a smartphone voting app.
Voatz Allows You to Vote on Your Mobile Phone
The West Virginian State has partnered up with Boston-based Voatz, the company responsible for developing the blockchain-based voting app. While it has gained significant backlash from security experts, Voatz is confident that the system is secure and safe.
Before the user can vote, they must take a photo of a government-issued form of identification and upload a personal selfie-style video on to the app. Voatz noted that their facial recognition tool would ensure that the photograph from the identification card and the particular video will be cross-referenced to ensure that it is the same person. It is only after that process that the voter can cast their vote on the smartphone app.
The anonymous tallied votes will be recorded on the blockchain network. The public digital ledger ensures that "mobile military votes become immutable and tamper-proof once recorded." Voatz listed in their pilot project outline that the use of blockchain technology for voting also ensures that the votes are secure and accurate, eliminates any cases of human error, anonymizes the votes, provides faster results, increases trust in institutions, can be easily audited and is clear and transparent for all stakeholders involved.
While the smartphone voting app company is confident and optimistic about their technology, they are firstly piloting the solution with soldiers who are serving abroad.
"There is nobody that deserves the right to vote any more than the guys that are out there, and the women that are out there, putting their lives on the line for us," said Mac Warner, the West Virginian Secretary of State.
Ars Technica, however, noted that while Voatz listed the benefits of blockchain technology, the pilot project outline did not detail how blockchain technology will help the company accomplish their goals.
Security Experts Are Not Impressed by the Blockchain-Based Voting System
Unfortunately, not everyone shares Warner's enthusiasm for Voatz's new voting system. Vanity Fair reported that a variety of security researchers and experts were gravely concerned. Kevin Beaumont, a security architect, even tweeted that the Voatz smartphone app "is going to backfire.
West Virginia is moving to mobile phone voting for the midterm elections – software is a "Blockchain voting system'" by Votez, a 2018 startup with $2m of funding.
Beaumont soon followed up with several other tweets that demonstrated his concerns for their out-of-date data encryption. He even discovered that this "isn't even a blockchain, Voatz control the database." Buzz Anderson, a tech veteran and software developer, added to the conversation, tweeting, "Oh cool, the Theranos of voting!"
Things got worse for Voatz as the chief technologist at the Center for Democracy & Technology, Joseph Lorenzo Hall, mentioned to CNN in an email:
"Mobile voting is a horrific idea. It's internet voting on people's secured devices, over our horrible networks, to servers that are very difficult to secure without a physical paper record of the vote."  
Marian K Schneider, the president of Verified Voting Group also agreed. She mentioned that a smartphone app designed for voting was not a good idea and that it goes beyond Voatz's existing technology.
Security concerns surrounding voting are serious issues, especially since Russian hackers attempted to hack the voting system in 21 states in the 2016 elections and will try to interfere with the upcoming November elections and the 2020 presidential election.
The New York Times reported that senior Trump administration officials and Christopher A. Wray, the FBI Director see "this as a threat we need to take extremely seriously and to tackle and respond to with fierce determination and focus."
Unfortunately, Schneider commented that would she not confirm whether the Voatz app is secure and that there are many more opportunities for the system to be hacked and meddled. She noted that "undetectable changes that could occur in transit," which is a significant concern, especially if the possibility of interference is high.
Voatz, however, responded to these comments. "Most of the comments in the threat are incorrect or misrepresentations," said a spokesperson to Vanity Fair. The spokesperson also stated that the criticism is "false propaganda" and that the Voatz website is "tested daily. The author of the post used some old images from a two-plus-year-old test site to spread false rumors claiming that our site is poor on security."
Audits Reveal No Problems with the Blockchain-Based System
According to Voatz's pilot project outline, the company noted that, while the pilot project will be "the first of its kind in the United States," it has undergone several audits concerning its smartphone voting tool. The reviews include testing of its cloud and blockchain infrastructure. There were no complications or problems with the underlying technology in the four audits
The paper also mentioned that West Virginia had previously provided an internet voting option for soldiers abroad in 2010. They managed to conduct a web-based remote military voting pilot in five different countries. The Voatz mobile voting option is, however, even "more secure and auditable than the system used in 2010."  
Voatz also stated that Warner's initiative to test blockchain-based mobile voting comes from his discussion with his four children about the difficulties of voting for soldiers living abroad. All of his children are veterans with extensive experience as soldiers overseas.
Since Voatz launched a successful pilot in the May Election, Voatz and the West Virginia Secretary of State plan to extend the November 2018 pilot to 55 countries in the state for military voters.