Blockchains Are Already on Their way to a Greener Web 3.0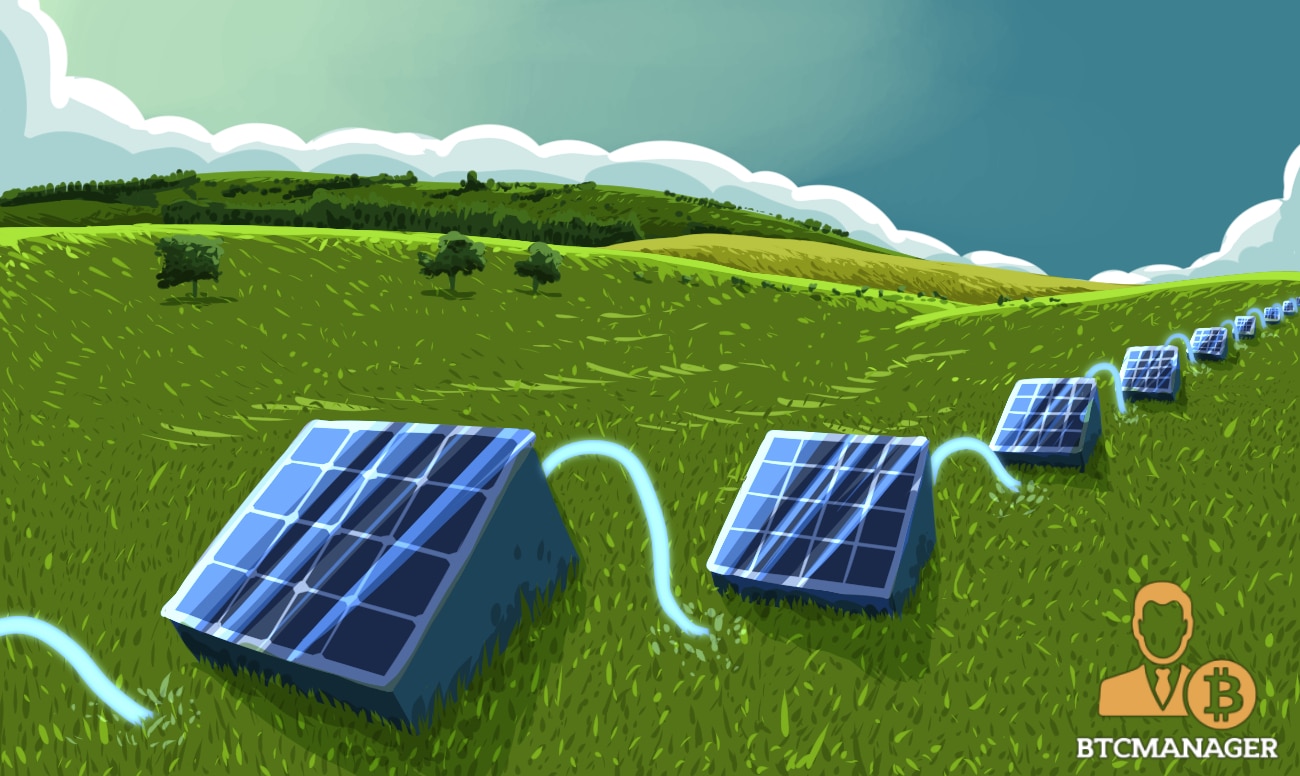 With changing times, the energy sector is no more at the mercy of mega-corporations whose main agenda is to maximize profits at any cost irrespective of what is foregone. As consumer behavior is changing and awareness about environmental issues is on the rise, the dynamics of the energy sector is slowly changing.
Areas Where Blockchain Can Help
The new business model for these energy companies now includes a range of other activities such as decarbonization, efficiency in distribution, integrating variable generation technologies among others. The sector has also been slow to embrace changes due to tight regulations, complex and extensive supply chains, and expensive infrastructures.
However, now they are compelled to accept changes as other industry stakeholders demand efficiency.
As the world has witnessed the level of success that blockchain technology has already provided to specific sectors, the demand for leveraging the innovation in the energy sector is rising. The current energy industry has gaps that blockchain could potentially fill to improve efficiency. This can include:
Decentralized energy transaction and supply systems which would include decentralized buying and selling of energy (primarily electricity), such as peer-to-peer (p2p) energy trading platforms
Include smart contract applications
Register recording of power assets
Origin certification of renewable energy
Metering and billing of electricity consumption and also taxing heat use
Distributed energy resources (Blockchain can help in creating a framework that can improve the visibility and control of energy resources)
Electric Vehicle Market – it can create a system for developing infrastructure by providing economic incentives
Emissions tracking and carbon registries
Use of Cryptocurrency in energy payments
Move from centralized electric tariffs to variable electricity rates
Blockchain technology fortifies the market role of individual consumers and producers, who are currently constricted, as large enterprises control much of the infrastructure. Such applications, however, would need a right push from the regulatory authorities to actualize such efforts.
Blockchain Startups and the Energy Sector
There have been a number of startups that have invested in incorporating some form of distributed ledger technology into the energy sector in a bid to solve the sector's major issues.
According to a July 2018 report from the Energy Futures Initiative (EFI), over 70 global projects are focusing on electricity alone, while more than half of energy executives in Germany are working on developing or testing blockchain projects. Mofassair Hossain, marketing and PR advisor at CyClean, explains:
"Blockchain is all about decentralization and transparency. In centralized functions, there is a lack of transparency, and it is easy to corrupt a centralized system. Not only that but also it's bringing revolutionary change in Fintech, Health, Renewable energy, IT, Legal, Banking, games, Social Media's and many other industries. In my opinion, Blockchain will be the future."
It's not just startups either. Large technology firms are also working on the development of blockchain applications that can be deployed in the energy sector. German conglomerate company Siemens has already invested in startups which are working on blockchain projects. IBM has set up its lab where to nurture small companies to develop blockchain-based applications, some of which include to the likes of a platform for carbon tracking and the other project that balances supply and demand on the high-voltage grid
Startups Stories: Electric Cars
CyClean is a blockchain based project that works towards promotion of clean energy. It aims to apply distributed ledger tech and smart contracts to promote the use of electric vehicles through a rental system thus cutting down on the emission of toxic gases.
The model used by CyClean would be that users will be able to rent CyClean products such as electric bicycle, indoor bike, electric motorbike, electric car, and ESS sunlight energy unit. Users will receive CyClean Coin for using such products which is a reward for using clean energy. This will not only motivate people to move to electric vehicles replacing their oil-based vehicles but will help in combating environmental problems in the long run.
To get its vehicles in place, Cyclean has already joined hand with eAUTOBAHN, SmartCity, Seol, DOGU, the leading four revolutionary companies in the electric car, motorcycle manufacturing, environmental safety, and cycling sectors. To boot, CyClean coins have integrated with JPAY's platform which is being used as a cryptocurrency payment system across South Korea. Within this platform, the CyClean coin could pay for mobile service fees, JPAY Kiosk, rental fees for electric bicycle, ESS sunlight panel units, electric motorbikes, JPAY machines, and indoor health bikes based on its smart contract feature.
Apart from JPAY, CyClean has also partnered with Eidoo, ICO Engine, Kocostock, and a few others.
There are hundreds of use-cases of blockchain technology in the energy sector. While startups like CyClean are making their attempts to apply blockchain to help change the energy sector, much is still to be done for a large-scale overhaul.
Can blockchain tech transform the energy sector? Share your views in the comments section.