Bloomberg Expands Terminal Data Offering Adding 40 New Cryptocurrencies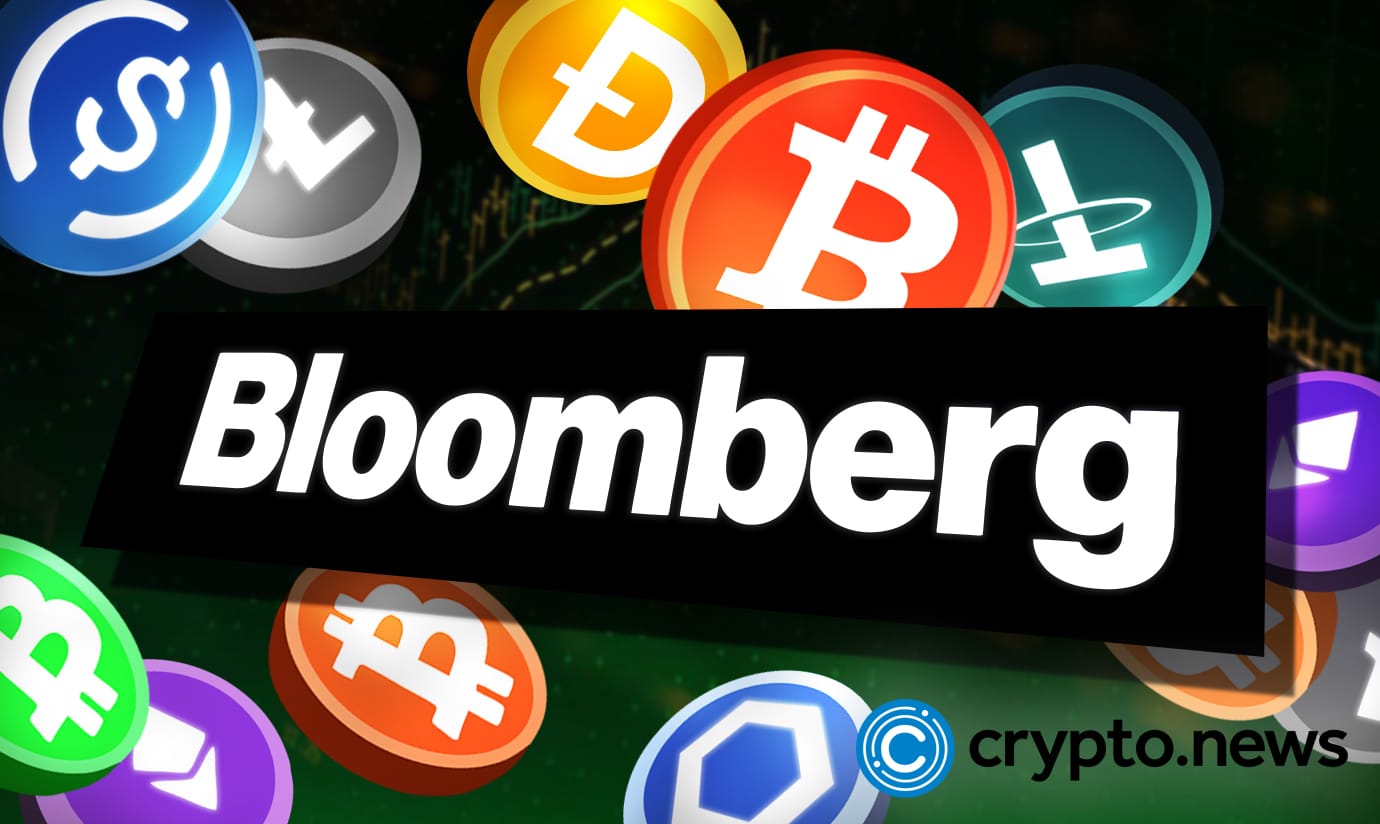 Bloomberg Terminal has expanded its coverage to 50 crypto assets to provide its institutional investor clientele with more accurate market data.
Bloomberg Terminal to Cover Top 50 Crypto
Bloomberg, a leading financial and technical information platform, has substantially enhanced its coverage of crypto markets by including data on the top 50 crypto assets in the Bloomberg Terminal.
Alex Wenham, the product manager for cryptocurrencies at Bloomberg, indicated that as "the global institutional investor" community's interest in digital assets grows, they will need a solution to "seamlessly incorporate digital assets into their workflows."
As of 2018, Bloomberg had ten cryptocurrencies in its terminal, including Bitcoin (BTC), Ether (ETH), and Ripple (XRP). The expansion adds 40 new coins to the mix, like Solana (SOL), giving financial professionals and institutions access to real-time financial market data and the ability to place trades.
This is the largest expansion of Bloomberg Terminal's crypto data since it began tracking BTC in 2013.
Among professional and institutional investors, Bloomberg Terminal is regarded as a seminal tool for providing analysis, insight into compliance issues, and real-time trade implementation. Bloomberg states that it verifies assets on the terminal using a data-driven strategy and "ensures that approach evolves along with the crypto markets."
Users of the Bloomberg Terminal can have access to the intraday pricing for all cryptocurrencies that it tracks by visiting CRYP.
The addition of so many new crypto assets to Bloomberg Terminal shows that the crypto markets have developed. Institutions are keeping a close eye on the industry's potential in order to both develop platforms and turn a profit.
3 Finance Giants to Launch Crypto Trading Platform
It was revealed this week that investment giants Fidelity and Schwab will collaborate with market maker Citadel Securities to create a cryptocurrency marketplace for institutional clients.
According to the report, which cites a source with firsthand knowledge of the topic, these three financial behemoths would collaborate with Virtu Financial Inc to create a crypto trading environment that will enable "retail brokerages to offer crypto-executions to their customers."
Additionally, the project will attract "venture capital firms Sequoia Capital and Paradigm and a few retail brokerages."
It's worth mentioning that Schwab acknowledged to Reuters, in an emailed statement from spokesperson Mayura Hooper, that the business has made "a minority, passive strategic investment in a new digital asset venture," recognizing "the considerable interest in cryptocurrencies."
According to Bloomberg, this project is still in its early stages and may not be completed by the end of the year or the beginning of the next.
Susan Coburn, a spokesperson for Fidelity, is quoted in the report as saying that the company "supports efforts within the industry that provide liquidity for our clients."
Crypto-Winter Grows Deeper
The move also coincides with a crypto market contraction, as bears show no signs of relinquishing market control.
Over the last 12 hours, the total market capitalization has dropped by a couple of percentage points to $1.21 trillion, according to data from CoinMarketCap.
However, markets have largely been stabilizing over the last month, following their massive drop in April and early May. The total market cap is currently 60.6 % lower than its peak of $3 trillion in November 2021.
Bitcoin has dropped 2.74% in the last 24hrs, falling below $30,000, while Ethereum (ETH) is down 4.17% to $1,722 at the time of writing.