BLUR token emerges as top gainer as holders rise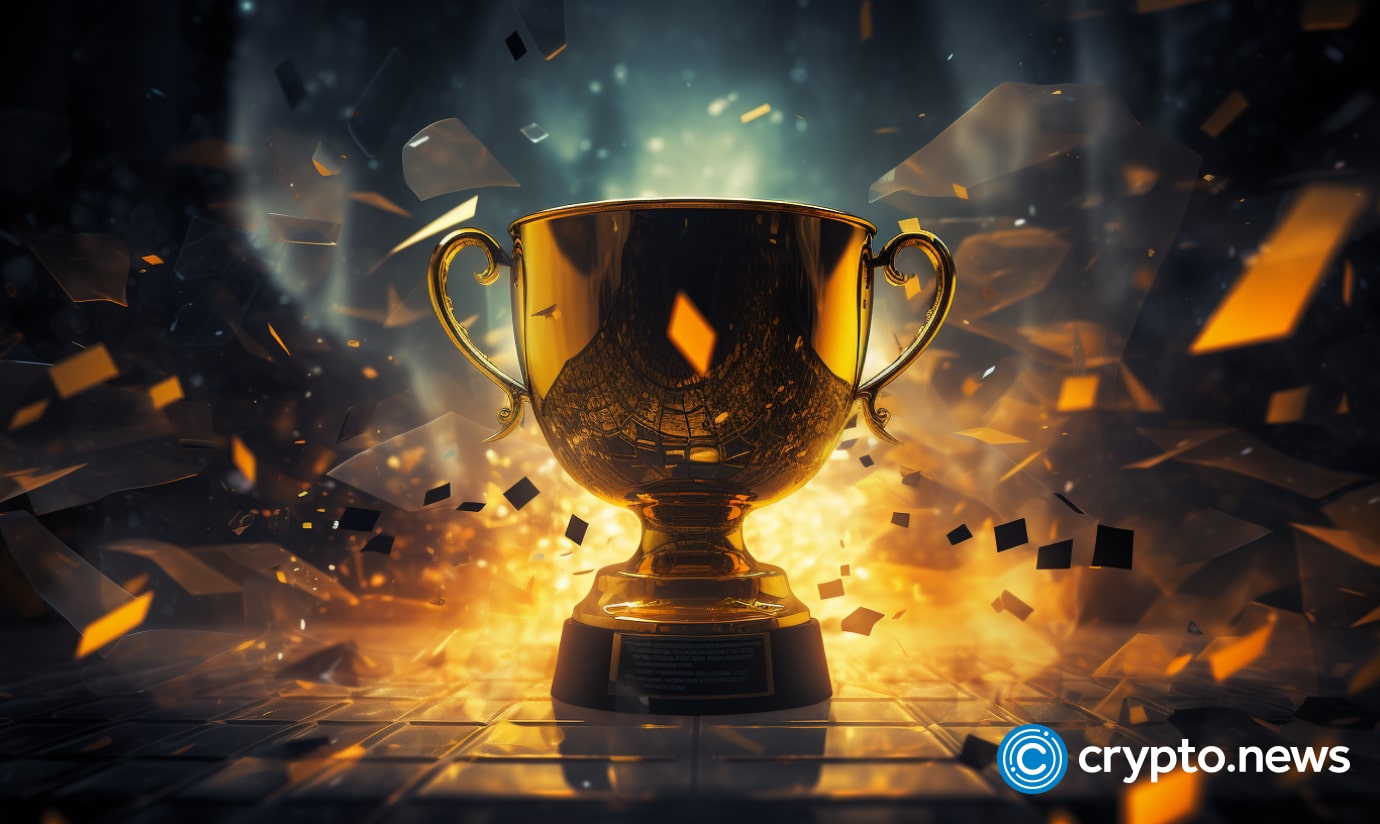 The native utility token of the top non-fungible token (NFT) marketplace Blur (BLUR) secured the top spot among the top 100 cryptocurrencies with a sudden hike in the past 24 hours.
BLUR gained 22.5% over the last day, which immediately promoted the asset from 110th place on CoinMarketCap (CMC) to 99th largest crypto by market capitalization — worth $308 million at the time of writing.
Moreover, the sudden surge comes as BLUR's 24-hour trading volume skyrockets by over 1,100%, surpassing the $100 million mark. The asset witnessed a massive downfall on June 5, when the US Securities and Exchange Commission (SEC) took legal action against prominent crypto companies.
However, BLUR is trading at $0.425 at the time of writing. On-chain data shows that blur holders have risen by 0.34%, reaching 41,779 unique addresses.
According to data provided by DappRadar, the trading volume on the Blur NFT marketplace has also risen by 68% over the past day, reaching $20.9 million. The number of traders has also grown by 23.5%, reaching the 3,950 unique traders mark.
Blur currently ranks as the top NFT marketplace with an average price of $2,670 for the collectibles listed on it, per DappRadar.
On June 1, a report revealed that two hackers stole 13 NFTs on Blur. A cybercriminal, Pink Drainer, stole six collectibles from Blur as he learned to activate private sales on the marketplace — Blur doesn't offer private sales.
This way, Pink Drainer can get hold of the NFTs — paying almost 0 ETH.