BNB Token To Be Used As GAS On Binance's Decentralized Exchange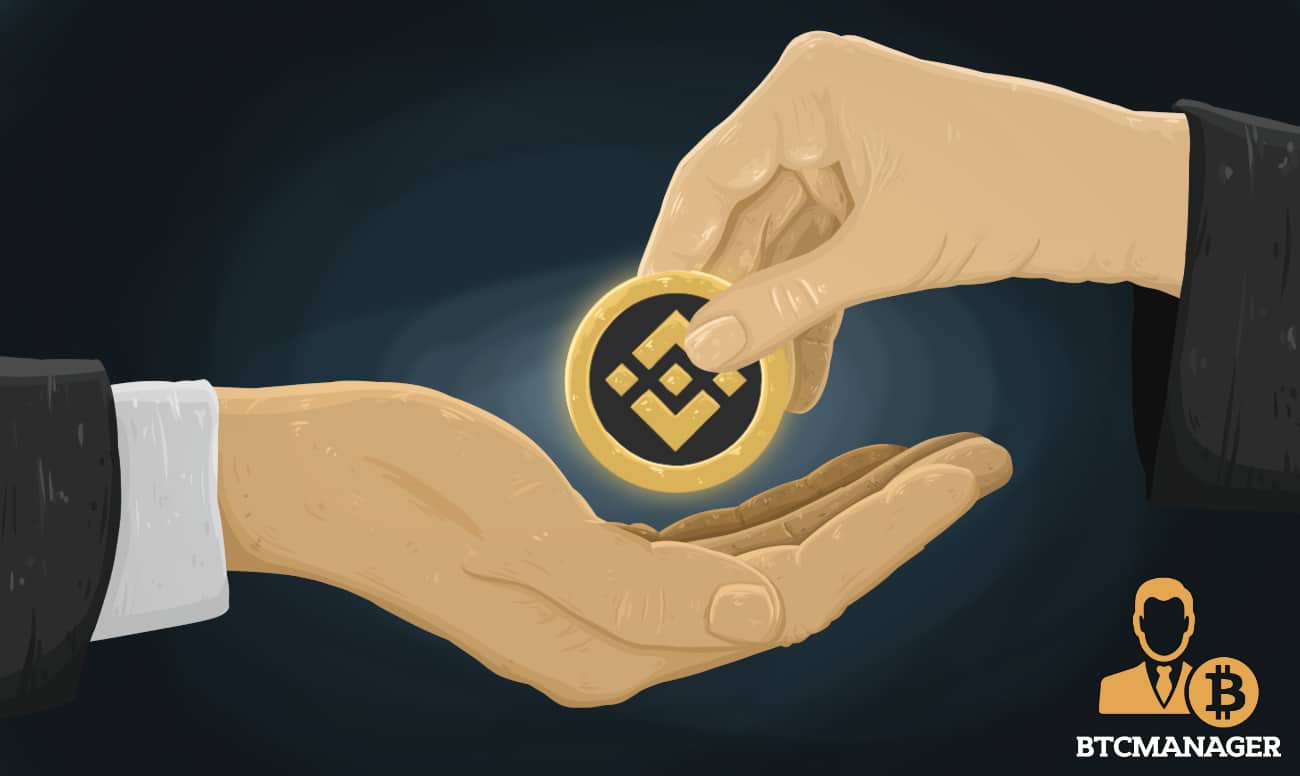 Binance, the digital currency exchange, has hinted at the upcoming launch of its decentralized exchange (DEX). A tweet by Changpeng Zhao, CEO, and founder of Binance, also revealed that Binance Coin (BNB) would be used as native GAS on the future DEX. According to data from Coinmarketcap, the current Binance platform is currently responsible for around $938 million in daily trading volume and is the most active digital currency exchange in the world.
Any exchange that does not hold the customer's funds to execute trades can be called a decentralized exchange. The trades, instead occur directly between users in a peer to peer manner, through an automated process. This system can be achieved either by creating proxy tokens, that is tokens that represent a certain fiat, cryptocurrency or through a decentralized multi-signature escrow system.
BNB to Power Binance DEX
In the future, users will use Binance's cryptocurrency BNB to pay for fees on the decentralized exchange. The Binance coin (BNB) has always been used as a means of payment for the operations of the trading platform.
It supports multiple utilities within the Binance ecosystem, including paying for trading fees, exchange fees, listing fees, and any other fees on the Binance exchange. BNB can also be used to invest in certain ICOs that are listed through Binance's Launchpad program. While at present, it does not offer exchange against fiat currencies, it is possible to exchange BNB for other cryptocurrencies like bitcoin and Ethereum. Now, BNB will also become the native currency of the decentralized Binance exchange.
In a tweet published September 28, Changpeng Zhao clarified that BNB would be used as the decentralized exchange's 'native gas.' He also said that the company could unveil its new platform towards the end of the year or by the start of 2019. The term GAS in cryptocurrency usually refers to the fees for carrying out a transaction or running a contract on the Ethereum or NEO network.
Decentralization: The Future of Binance
Binance is also trying to expand its platform all over the world and not just in the United States. At the moment, Binance is headquartered in the Blockchain island of Malta. The country has expressed a very welcoming attitude to new companies related to blockchain and cryptocurrency.
The European country offers clear regulation and a stable, legal environment for the industry to grow. When Binance was founded in early 2017, it was headquartered in China. However, after the government imposed a blanket ban on cryptocurrencies and ICOs, the company was forced to move its servers to Japan for the time being.
Decentralized exchanges don't work like centralized exchanges. There is no centralized party controlling users' funds, meaning that they are not at risk. However, centralized exchanges are faster and have better usability than decentralized platforms.
The most significant and most obvious benefit to using decentralized exchanges over their centralized counterparts is their 'trustless' nature. Users do not have to place their trust in the exchange's security or honesty since they hold the funds in their wallets at all times.
Not giving a third party control has always been a fundamental design choice of cryptocurrency. The decentralized model is also preferred because of the privacy it provides. Users are not required to disclose their details to a centralized entity or the opposite party in the case of a cash-based trade.
With a decentralized offering, Binance could offer a user-friendly product that would allow users to trade seamlessly. During a recent interview with CNBC Crypto Trader's Ran Neuner, Zhao commented
"I believe that decentralized exchanges are the future. I don't know when that future will come – I think that we are at an early stage for that, so I don't know if it will be a year, two years, three years or five years, but we have to be ready for it. We are now actively investing our efforts, our time into this space."