Boba Network Becomes BNB Chain's First Layer-2 Scaling Solution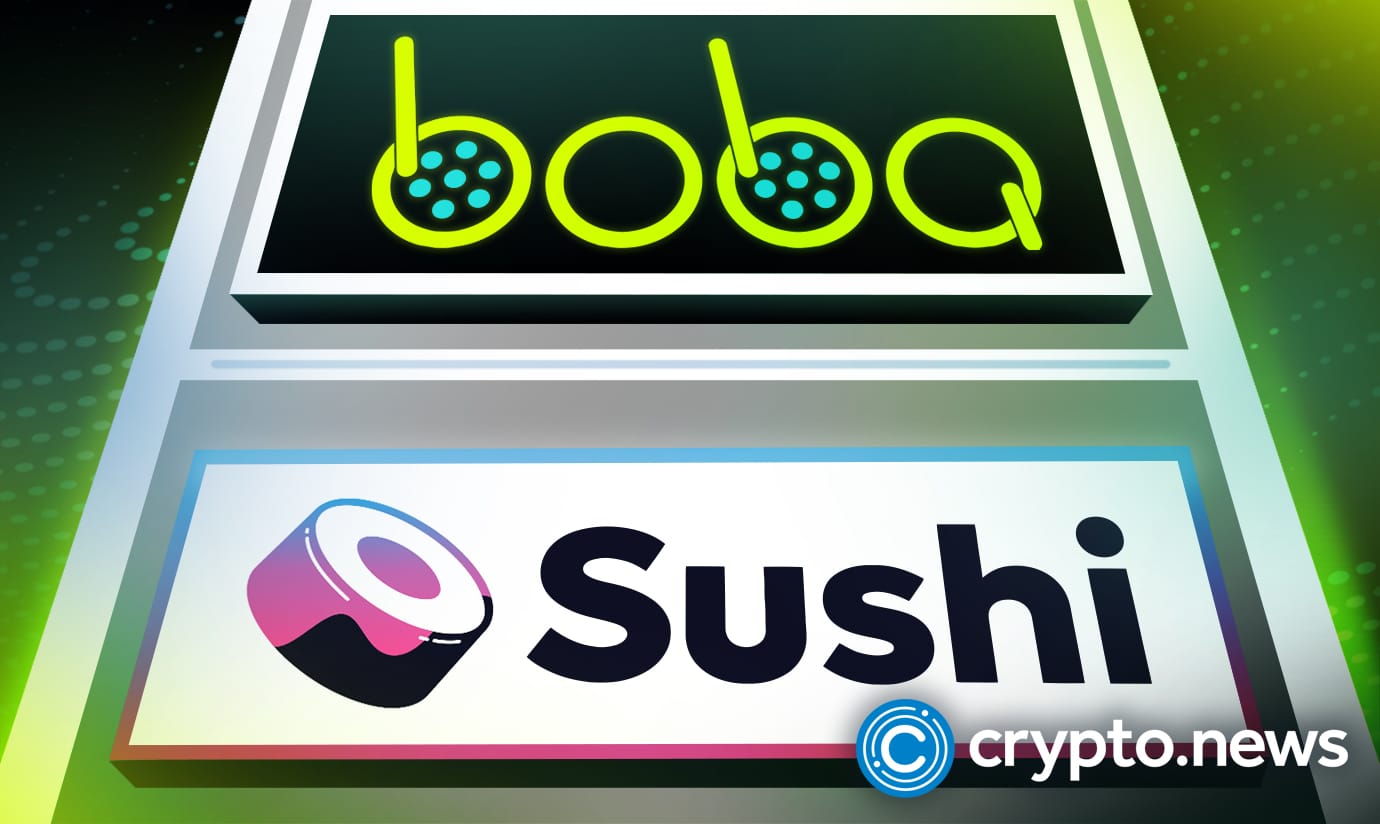 Boba Network has successfully deployed the first layer-2 scaling solution to BNB Chain, bringing improved scalability and low fee computation. The Boba multichain scaling solution is currently available across several networks, including Ethereum, Fantom, Avalanche, and Moonbeam.
Boba-BNB Now Live on BNB Chain
Boba Network, a blockchain layer-2 scaling solution, and Hybrid Compute platform, has become the first layer-2 network to launch on BNB Chain. The deployment of Boba on the network brings enhanced scalability and low-cost computation to the fledgling BNB Chain ecosystem, which is now the third most popular blockchain by total value locked.
In line with its mission of becoming the Web3 world's top multichain layer-2 network, Boba is currently live on several chains, including Ethereum, Avalanche, Fantom, and Moonboom. So far, Boba's scaling solution has been working in a frictionless manner across each chain, making it the go-to multichain scaling platform.
With a TPS (transactions per second) of 300, BNB Chain is no doubt faster than some layer-1 blockchains currently on the market. However, the team says the network will eventually hit a scalability limit as time goes on and as such, scaling the network through EVM-compatible layer-two systems is the only viable way of ensuring unlimited scalability.
On-boarding the Next Billion Web3 Users 
The team expects the latest Boba layer-2 scaling system launch on BNB Chain to open up the BNB ecosystem to the next wave of Web3 users. Thanks to the Hybrid Compute feature of Boba, BNB Chain developers can easily store non-critical computation data off-chain and interact with it on-chain, thereby significantly boosting the ecosystem's scalability potential.
Commenting on the successful deployment, Alan Chiu, Founder, and CEO of Enya.ai, a core contributor to Boba Network, said:
"BNB Chain is one of the most successful chains outside of Ethereum, cementing a rich and innovative DeFi and NFT ecosystem. It is also a key partner for our vision, as it focuses on the average user and aligns with our goals of bringing one billion people to Web3. We are excited to launch on BNB Chain to help that vision come true and grow the multichain Web3 experience."
Boba comes with a secure native bridge for BNB and other tokens. This makes Boba on BNB Chain quite user-friendly. Transaction fees on the network can also be paid with BNB or BOBA tokens, giving users maximum flexibility.
The Boba-BNB deployment will also onboard several DeFi solutions into the network in the coming weeks, including cross-chain decentralized exchange Sushi, Play-to-Mine miningverse Nova, fast-paced 3D RPG game Lady Blur, Foxtrot Command, BIZI, Kyo (ChronoGames) & Nifty Souq.
Nifty Souq CEO, Nabil AlSayed said:
"At Nifty Souq, we're excited to be working with Boba on the first BNB Layer-2 web as it delivers a faster, cheaper, and smarter experience for our users. The solutions that Boba offers allowed us to be the first NFT marketplace in MENA to have the BNB network on our platform."
Boba Network claims to offer lightning-fast transactions plus low transaction fees of up to 60x less than Ethereum. The platform's proprietary Hybrid Compute technology brings the power of Web2 on-chain, with advanced smart contracts and more.
BNB Chain is the blockchain arm of the Binance ecosystem. It consists of BNB Beacon Chain and BNB Smart Chain (BSC), which is compatible with Ethereum Virtual Machine (EVM) and enables a multichain ecosystem.