BNB Chain Ecosystem Roundup: Best Performing dApps, Red Alerts, and More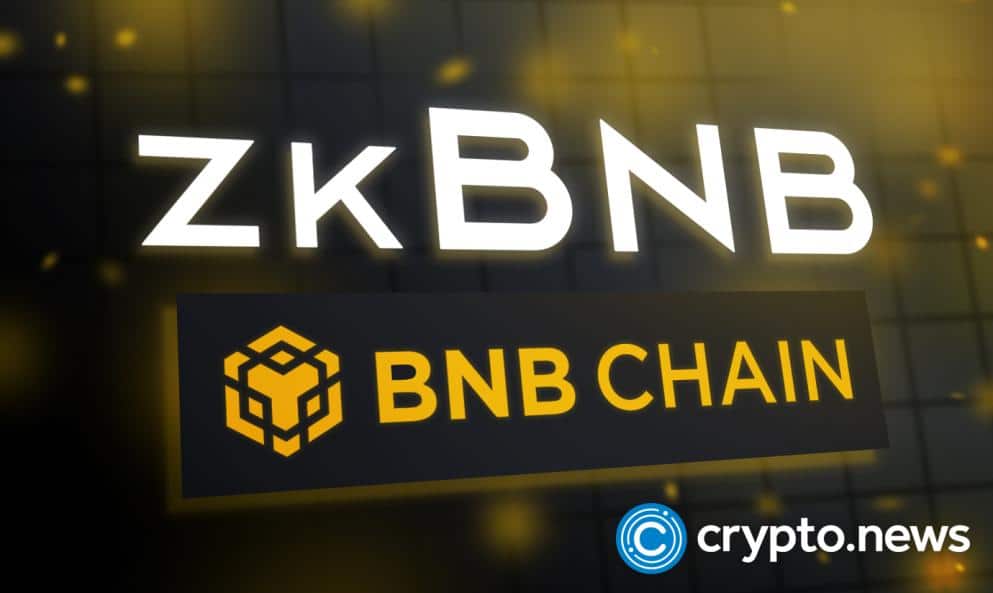 BNB Chain is one of the most used blockchains in the world. Its goal is to deliver its core infrastructure to accelerate the adoption of crypto and blockchain technology.
Here's a roundup of the best-performing decentralized applications (dApps), red alert dApps, and key highlights in the BNB Chain ecosystem in the month of October 2022.
The BNB Chain Ecosystem
Launched by the cryptocurrency exchange Binance, BNB Smart Chain (BSC) is building a future for Web3. The blockchain supports smart contracts and decentralized applications (dApps) designed to accelerate the mainstream adoption of Web3.
Its infrastructure helps users manage digital assets across different distributed ledgers and chains. BNB Chain claims to offer super-fast transaction confirmation, guaranteed security, stability, and more.
Due to the benefits of its dual-chain architecture, a good number of projects and dApps have adopted BNB Chain as their preferred blockchain infrastructure so far. BNB Chain offers a block time of three seconds and cheaper gas fees, as compared to Vitalik Buterin's Ethereum network and some other blockchains. dApps like PancakeSwap and X World Games have grown in leaps and bounds since going live, thanks to the solid foundation laid down by BNB Chain.
As of October 2022, BNB Chain is the largest smart-contracts blockchain in terms of transaction volume. It currently has over 1,300 active dApps in its ecosystem. So, without further ado, let's look at the stand-out dApps on BNB Chain in October.
P12: A Sustainable Web3 Gaming Metaverse
P12 is a Web3 gaming platform and game creation ecosystem that solves the problem of imbalanced economies that has plagued the gaming industry for ages. It incorporates a cutting-edge and developer-friendly game editor with sustainable game economies.
On October 13, 2022, BNB Chain partnered with P12 and Quest 3 to launch "P12 Arcana," a month-long Web3 gaming event at Dota's headline gaming event dubbed The International 2022. The event features an exciting array of activities for players, including lotteries, voting contests, games, and substantial rewards for winners. The carnival started on October 1 and is scheduled to conclude on November 1, 2022.
Over 24,000 users joined the P12 Arcana to compete for USD 100,000 in prizes. This phenomenal reception reflects P12's strong brand recognition and further reinforces its mission to take blockchain gaming to the next level.
Stella Fantasy: A Premium Character Collectible NFT RPG
Stella Fantasy is a P2E blockchain-based Action RPG built by South Korea-based developers, Ring Games. Players can explore virtual worlds while taking on challenges individually or teaming up with other players. Stella Fantasy is designed to include competitive and non-combat content that users can profit from in the form of NFTs.
The developers recently announced the closing of a private funding round that raised Six million dollars for the game's ecosystem development. Users can now try out the Stella Fantasy experience during its beta-test period.
Pyth Network: A Next-Gen Price Oracle Solution
Pyth is a first-party financial oracle network built to publish continuous real-world data on-chain in a tamper-resistant, decentralized, and self-sustainable environment. The solution features more than 70 prominent financial market participants as data publishers for various asset classes and delivers premium, real-world data on-chain on a sub-second timescale.
BNB Chain recently entered into a strategic partnership with Pyth network to deliver high-quality live market data for crypto feeds on the BNB Chain mainnet and Binance sidechain.
Boba Network: A Layer-2 Optimistic Rollup Scaling Solution
Boba Network is a blockchain layer-2 scaling solution and Hybrid Compute platform that claims to offer lightning-fast transactions and cheaper fees. Boba offers fast exits backed by community-driven liquidity pools, shrinking the Optimistic Rollup exit period from seven days to only a few minutes, while giving LPs incentivized yield farming opportunities. The platform is set to launch the first L2 on BNB Chain soon.
XDAO: Multichain DAO Ecosystem
XDAO is a unique tool for creating decentralized autonomous organizations (DAOs) and jointly managing crypto assets seamlessly.
The main idea of XDAO is to allow people to create a decentralized autonomous organization of any size. XDAO is working on delivering a product that reveals a company's full potential on a blockchain by providing it with all the tools they need for successful operations.
Earlier in the month, XDAO launched a Learn-to-Earn campaign with BNB Chain for all crypto enthusiasts in the ecosystem.
Quest3: A Web3 Quest and Event Platform
Quest3 is a Web3 quest and event platform where users can earn tokens and NFT badges by completing quests and viewing ads. The startup provides a variety of permissionless on-chain and off-chain quests for GameFi, DAOs, communities, and projects that will benefit users and propagate the Web3 ecosystem.
Red Alert dApps on BNB Chain
Every week, BNB Chain rolls out a list of high-risk dApps in its ecosystem. The Red Alarm List features a list of dApps considered too risky for newbie investors. Some of these dApps have been identified as rug pulls or scams.
The Red Alarm dApps for October 2022 features dApps across DeFi, gambling, and gaming. Some of the dApps that made it to BNB Chain's infamous 'Red Alarm' list in the month of October include Division Network, Encentive, FBBank, Slavi, Mechcraft, Gamamobi, LotZed, Britishcoin GBPC, Tazor Finance, BohrChain, BRLDigital, LuckyBuy, and Lend.
Some scammy dApps feature many fake tokens pretending to be original projects, including fake versions of Ethereum, Tether, USDC, BUSD, DOGE, ZIL, and more.
Highlights of the Month
The smart contract blockchain enjoyed a positive month in terms of adoption and product development.
On October 26, BNB Chain Launched a $10 million gas fee incentive program to support the growth of Web3 dApps. A day after that, the blockchain network unveiled the 'Binance Oracle,' a decentralized Web3 oracle with a data feed network that links real-world data to blockchain smart contracts.
Despite the solid performace of the BNB Chain platform in October 2022, the platform still had its fair share of gloom.
Earlier this month, BNB Chain suffered an exploit where the attackers managed to steal over $100 million. However, the platform responded by deploying a hardfork upgrade to fix a major bug that led to the heist.