Boba Network Deploys First Layer-2 Infrastructure on Moonbeam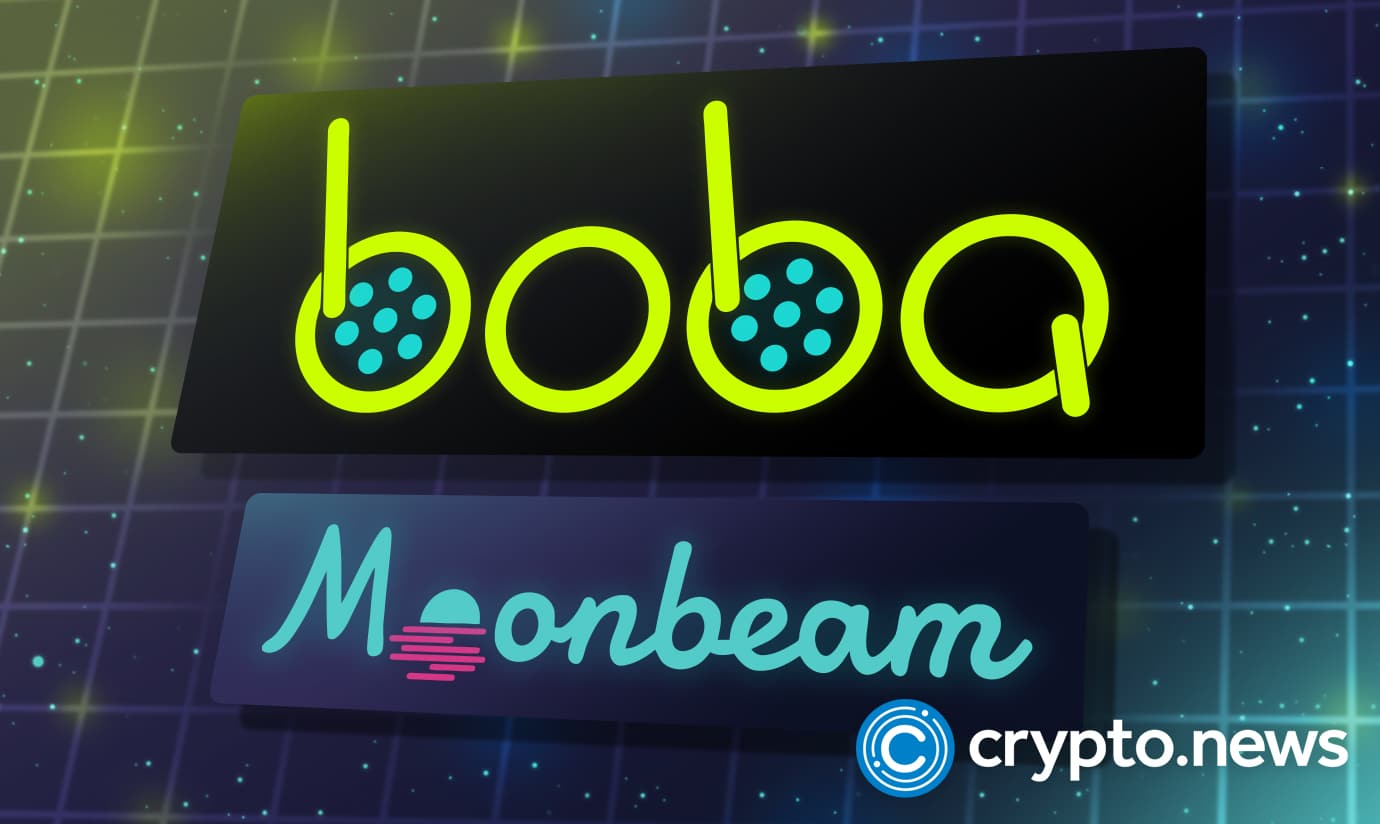 Boba Network has successfully launched its execution layer on Moonbeam to become the first Layer-2 solution to go live on the cross-chain smart contracts platform, Moonbeam. The solution brings improved scalability and more, according to a press release on October 12, 2022.
Boba Network Teams Up With Moonbeam to Launch BobaBeam
Boba Network, a next-gen Ethereum layer-2 optimistic rollup scaling solution designed to offer lightning-fast transaction times and fees up to 60x less than Ethereum, has launched its execution layer on Moonbeam. Dubbed "BobaBeam," the execution layer becomes the first layer-2 platform on the Moonbeam platform.
Moonbeam is a smart contract platform designed to develop cross-chain interoperable applications on Ethereum, Cosmos, Polkadot, and other smart contract platforms.
The CEO of Enya Labs, Alan Chiu, who is also a core contributor to the Boba Network, expressed his delight at the partnership, noting:
"Because of this integration, we believe Moonbeam now has more firepower to offer developers one of the most scalable and interoperable smart contract environments in the industry. We're honored to work with our starting dApps to drive adoption to our combined networks."
Derek Yoo, Founder of Moonbeam, added:
"Moonbeam's vision is to allow developers to combine functionality from multiple specialized blockchains to help projects scale and improve user experiences. Boba provides an excellent solution for teams that require high transaction throughput and fast block times. By integrating Boba and Moonbeam, developers now have access to both the scalability and throughput that Boba provides and the interoperability that Moonbeam natively supports."
According to the announcement, BobaBeam will feature Firefly, an order book DEX for perpetual swaps and options launched on the Moonbeam network. The integration is expected to scale Firefly's transaction throughput significantly.
Zabi Mohebzada, the co-founder of Firefly, said:
"With the BobaBeam Layer-2 integration, we are excited to bring our decentralized perpetual swap marketplace to the Moonbeam and Polkadot ecosystems. By leveraging the instant finality and performant trade execution provided by Boba's infrastructure on Moonbeam, Firefly will offer traders a fast, secure and easy user experience."
Boba Network: Bridging Web2 and Web3
One of the core features of the Boba Network is the Hybrid Compute Platform, with which developers of Web2 applications can easily transition to those of Web3 by enabling smooth interoperability for smart contracts.
Now that Boba and Moonbeam are integrated, developers may take advantage of the scalability and throughput of the two platforms. Users will also be able to leverage the interoperability that Moonbeam naturally supports.
Boba Network recently secured a partnership with DeFi protocol, SushiSwap, to deploy DeFi tools from Sushi to increase its liquidity in the network.
Meanwhile, Moonbeam Network recently announced that USDT would be available for trading on the platform. With the help of Polkadot's Cross-Census Mechanism (XCM), network users can move assets like USDT to Moonbeam, where they can be deposited as XC-20s and used like any other Moonbeam-based tokens.
In August 2022, Moonbeam integrated LayerZero, the cross-chain messaging protocol, to enhance Web3 interoperability within its ecosystem. The integration is expected to provide more comprehensive messaging services across various chains.