Sushi Products Now Available on the Boba Network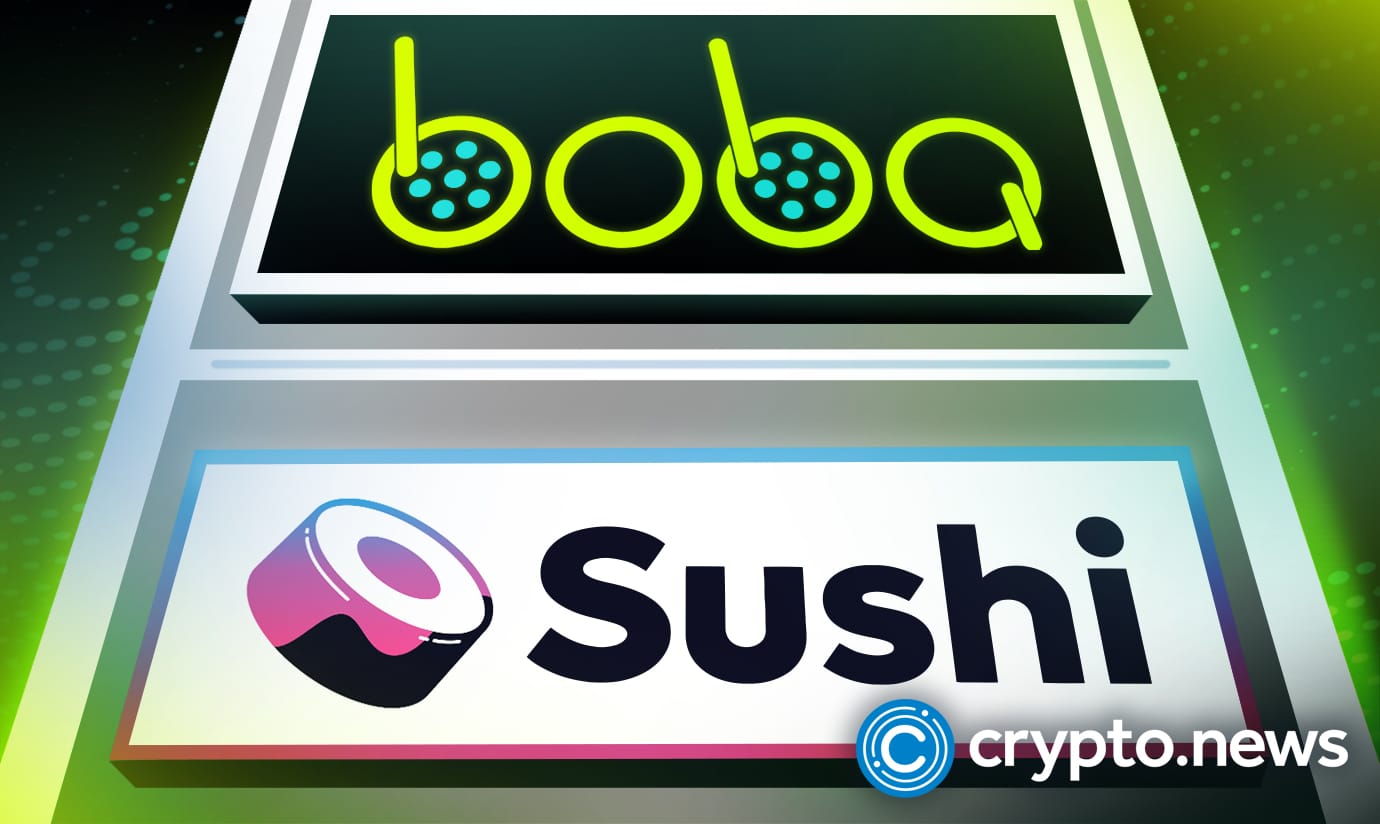 Sushi, one of the biggest providers of DeFi tools like SushiSwap, has announced a partnership with Boba Network. The new collaboration will see the platform deploy its comprehensive set of products to Boba Network. 
Boba Network Forges a Partnership with SushiSwap
Boba Network is the world's first multi-chain Layer-2 blockchain scaling solution and Hybrid Compute platform that supports sidechains and off-chain transactions. The network has finally adopted DeFi tools from Sushi to increase its liquidity and usage. It is already in similar arrangements with other decentralized exchanges including 0x, Radar Relay, and Kyber Network. 
SushiSwap is one of the biggest providers of DeFi tools like Sushi Swap. It is also an open-source protocol for trading crypto assets using Zero-Fee Trading Bots with advanced AI algorithms that automate all trades on exchanges. It allows traders to trade crypto assets without leaving their desktops or using any hardware wallets or bots. 
Traders can simply use their existing trading accounts without needing any extra software or hardware to trade on their favorite exchanges without ever having to leave their home or office! These characteristics have made Boba network to settle for them as a solution to their need for improved liquidity.
Alan Chiu, CEO of Enya and the core contributor to Boba Network, said:
Sushi is one of DeFi's OGs, so naturally we're excited to welcome it to Boba. Both Boba and Sushi users will benefit from this integration, as the Boba community will get to use some of the most trusted DeFi products out there, while the Sushi ecosystem will tap into new liquidity, new users, new developers, & new communities.
Sarang Parikh, Lead Dev at Sushi, added:
We are excited to deploy our product suite to Boba, which allows us to serve an ever growing user base with all the dApps a DeFi user needs. We can't wait to make Sushi scalable.
What's Special About the Merger?
Sushi will provide Boba with a full range of its products. As it stands, Legacy Swap will go live first—this means that you'll be able to swap your assets between any two tokens on the market. This is great news for traders looking for more than just margin loans.
Kashi's margin lending platform will also be available on Boba shortly after this deployment. The platform allows users to borrow against their cryptocurrencies at lower rates than other lenders currently offer. This is perfect for those who want to trade smaller amounts but still have access to high-yield investments through margin lending programs like Kashi's.
Finally, Bento Box will also be available soon after this deployment! Bento Box is a closed-loop ecosystem that allows users to buy and sell tokens using only credit cards or stablecoins like TUSD or USD Coin (USDC).
In order to boost usage and liquidity, Boba Network and Sushi have also agreed to provide liquidity mining rewards for a year following deployment. This deployment will assist Boba in attracting additional liquidity and diversifying its DEX offering.
This partnership is expected to be beneficial to all DeFi users in SushiSwap, Boba network, and the crypto space as it sets new standards for the future of the sector.