Boeing Partners with SparkCognition to Launch Blockchain-Powered Airspace Management System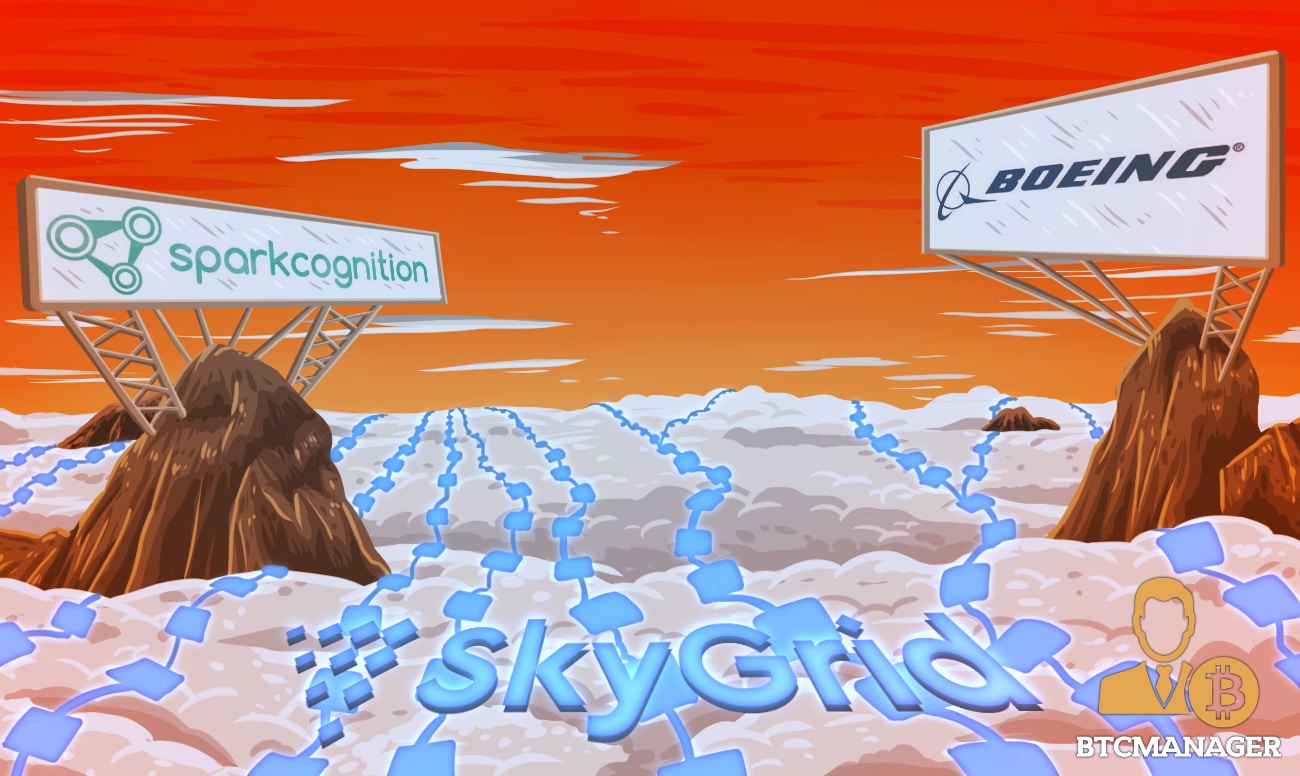 Boeing, a highly reputed manufacturer of commercial jetliners, defense, space and security systems, has allied with SparkCognition, a multinational company that builds cutting-edge artificial intelligence (AI), industrial internet of things and defense systems, to launch SkyGrid, a startup that will use blockchain technology and AI for airspace management, according to a press release on November 20, 2018.
DLT For Airspace Management
In a bid to revolutionize the aerospace ecosystem and eliminate some of the bottlenecks in urban aerial mobility, Boeing has partnered with SparkCognition to launch SkyGrid, a company that will develop a distributed ledger technology (DLT) powered platform that will handle the safe, secure integration of autonomous cargo and passenger airplanes in the global airspace.
As stated in the press release, SkyGrid's airspace management system will expertly make use of DLT, artificial intelligence-enabled dynamic traffic routing, data analytics, and cybersecurity.
In essence, the platform will go beyond unmanned aircraft systems (UAS) traffic management (UTM).
The team says SkyGrid customers will be able to use UAS for package delivery, industrial inspections and emergency assistance.        
Commenting on the development, vice president and general manager of Boeing NeXt, Steve Nordlund said that the SkyGrid blockchain powered system would function as a digital infrastructure that will allow a significant number of people across the globe to have access to safe, frictionless commercial and personal air transportation.    
"SkyGrid merges expertise in AI, the blockchain, security, and aviation to deliver groundbreaking technological advancement for the fast-growing urban aerial mobility world," noted founder and CEO of SparkCognition, Amir Husain.
Husain, who will also work as the CEO of SkyGrid, added that SkyGrid would make large-scale air vehicle applications more practical and accessible by offering highly scalable and robust capabilities in a single integrated platform.
Blockchain Technology Everywhere
Established in July 1916 by William Boeing as Pacific Aero Products Co. in Seattle, Washington, before rebranding as Boeing in 1917; the firm is a world power in the manufacturing of airplanes, satellites, missiles and more.
Boeing's distributed ledger technology initiative goes a long way to show the firm strongly believes in the potentials of the nascent technology at a time when some firms still doubt the capabilities of blockchain technology.
It's worth noting that Boeing is not the only company in the aviation space that has joined the DLT bandwagon.
Earlier in October, BTCManager informed that Air Canada and Winding Tree had joined forces towards a blockchain-based air travel distribution system that would transform the industry.