TransferWise Chairman: Distributed Ledger Technology Is Very Hard To Use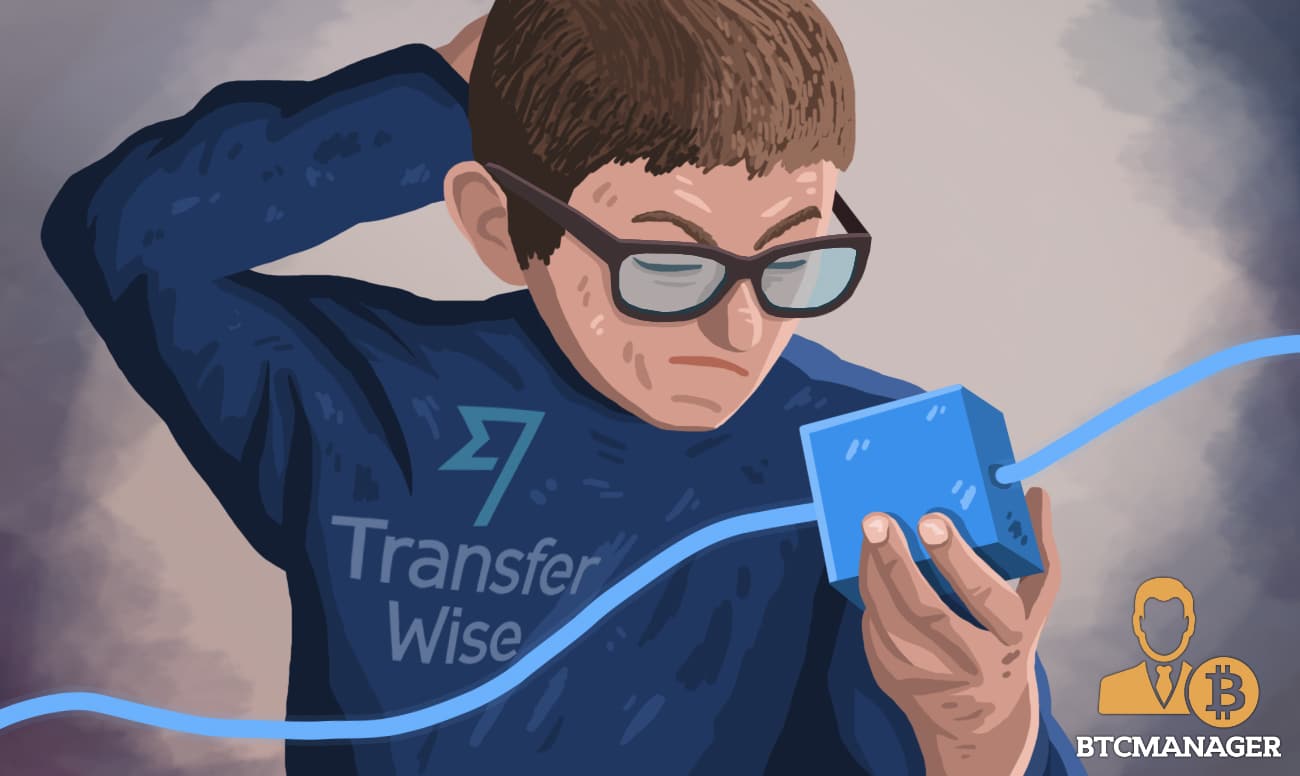 Blockchain technology, which undergirds bitcoin and other digital assets is slowly but steadily making its way into mainstream finance, but some financial institutions remain unconvinced about its potentials.
TransferWise, a London-based payments platform has stated it is yet to see anything good in the nascent technology, reported  Fortune on November 19, 2018.
TransferWise Not Keen On Blockchain Technology
TransferWise,  an Estonian developed and UK-based firm that allows clients to send money across 70 countries in a fast and cost-efficient manner, has made it clear it sees nothing good in blockchain technology and as such, will not be joining the distributed ledger technology (DLT) bandwagon anytime soon.
Speaking at the latest episode of Fortune's "Balancing the Ledger" weekly show, the co-founder and chairman of TransferWise, Taavet Hinrikus reiterated that although blockchain technology looks good on paper, in the real world, putting it to use is an arduous task that makes no sense in the long run.
"We've heard this dream many times from different sources. However if you start digging into it, you realize it looks good on paper, but in reality, it's tough to make use of it," said Hinrikus.
The TransferWise boss also claimed that while the firm has experimented with a vast array of distributed ledgers, including Ripple, it has, however, not succeeded in discovering any blockchain platform that enhances its operations by allowing it to transfer money in a cheaper or faster manner than its existing systems.  
Per Hinrikus, it takes TransferWise only 15 seconds to send money from Australia to the United Kingdom, with as little as 1 percent service charge or less.
Further, he claimed that the firm has remained profitable for two years in a row despite its low fees.
Open to Change; DLT Adoption Still Very Low
Founded in 2011, TranferWise does not rely on SWIFT to carry out cross-border payments. Instead, the firm uses its proprietary payment network to send money via the internet straight to the bank accounts of clients, thereby eliminating intermediaries and operating in a cost-efficient way.
Interestingly, even with its highly efficient business processes, Hinrikus has made it clear that TransferWise remains a massive fan of Ripple and blockchain technology and won't hesitate to integrate the nascent technology into its operations if it sees the need to do so.
"…If Ripple or any other blockchain gets significant adoption, and it materially helps us do things cheaper and faster, we'd love to [integrate it], but so far we haven't found one," he concluded.
While TransferWise may not be interested in joining the DLT movement anytime soon, it's worth noting that blockchain technology is making lives easier for traditional financial institutions across the globe.
On November 17, 2018, BTCManager informed  that Malaysia's CIMB Group had allied with Ripple to use RippleNet for cross-border payments.