Legendary Bollywood Actor Amitabh Bachchan Drops NFT Collection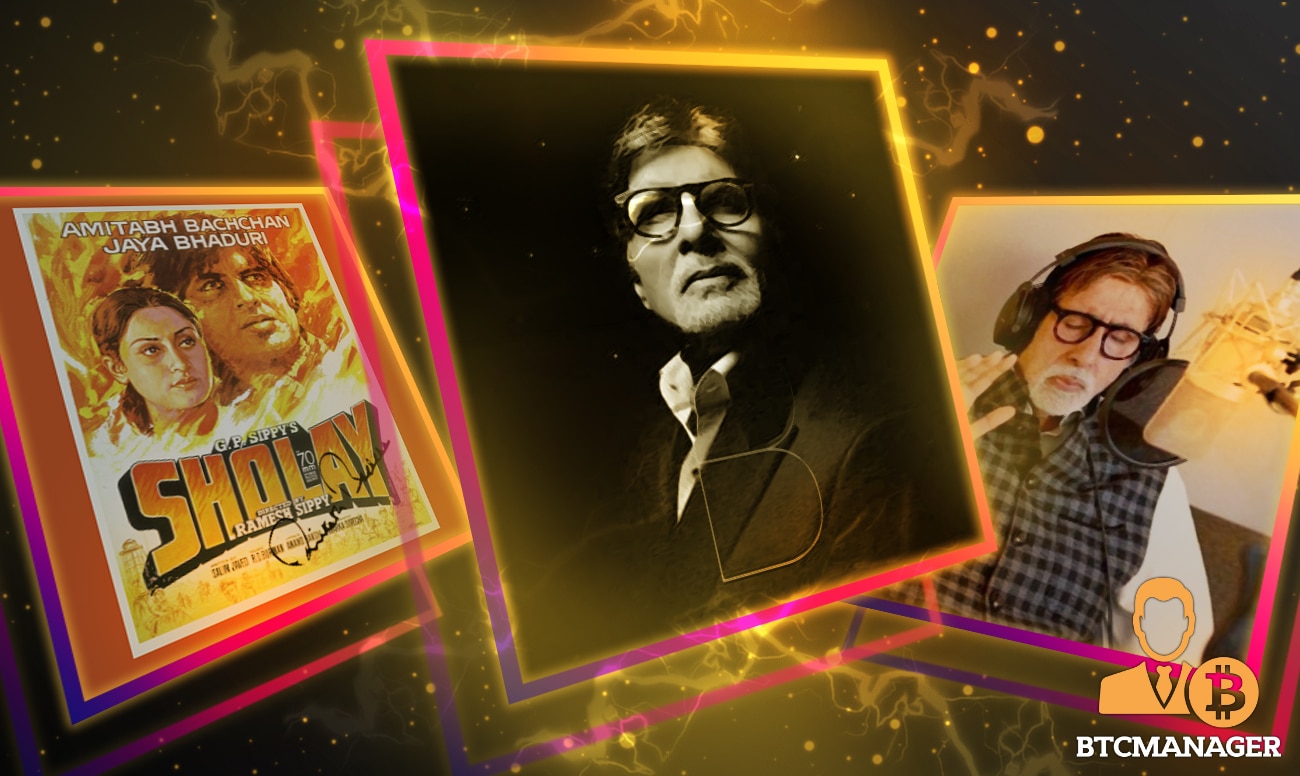 Iconic Bollywood actor Amitabh Bachchan is the latest celebrity to join the NFT bandwagon.
Bollywood Legend Amitabh Bachchan to Launch NFT Collection
The popularity of non-fungible tokens (NFTs) continues to rise with the latest nod of approval coming from one of the most influential personalities and actors from the Indian Hindi film industry, Amitabh Bachchan.
According to a report by NDTV Profit published today, Bachchan has become the first Indian actor to embrace NFTs.
Specifically, Bachchan's NFTs will be available for purchase on Beyondlife.club and will be developed by Rhiti Entertainment in partnership with GuardianLink.io.
Arun Pandey, the Chairman and Managing Director of Rhiti Group displayed his excitement over the launch of NFTs through a tweet. Pandey tweeted:
"While growing in Varanasi, we used to watch/admire the legend of Century Amitabh Bachchan. And, never thought that I will be launching his NFT. I will always be grateful to the legend. Having Keyur Patel as a partner who is legendary in the tech world."
Various NFTs Up for Grabs
Among the collection of NFTs up for grabs, one is Bachchan's recital of poems from Madhushala, the famous collection of poems by his father Harivansh Rai Bachhan.
Further, the collection consists of Bachchan's anecdotes and "personally signed posters highlighting the biggest milestones" of the actor's career and other gifts that are yet to be disclosed.
What's more, the Beyondlife.club website also allows users to share their NFT idea on the platform which will subsequently be communicated to the Bollywood legend. This could mean that users can make their own personalized NFT gift which could be an audio clip, a signed poster, or even a meet and greet.
The website said in a statement:
"Bollywood megastar Amitabh Bachchan will be the first one to roll out his NFT collection through BeyondLife.club. These collectibles will represent his legendary status and mark the opening of this maiden NFT platform."
Pandey noted the biggest incentive to launching the collection was to "empower artists, celebrities, and athletes globally and at the same time, help the diehard fans to get their hands over the purest form of the content."