Bollywood Superstar Salman Khan to Drop NFT Collection for Fans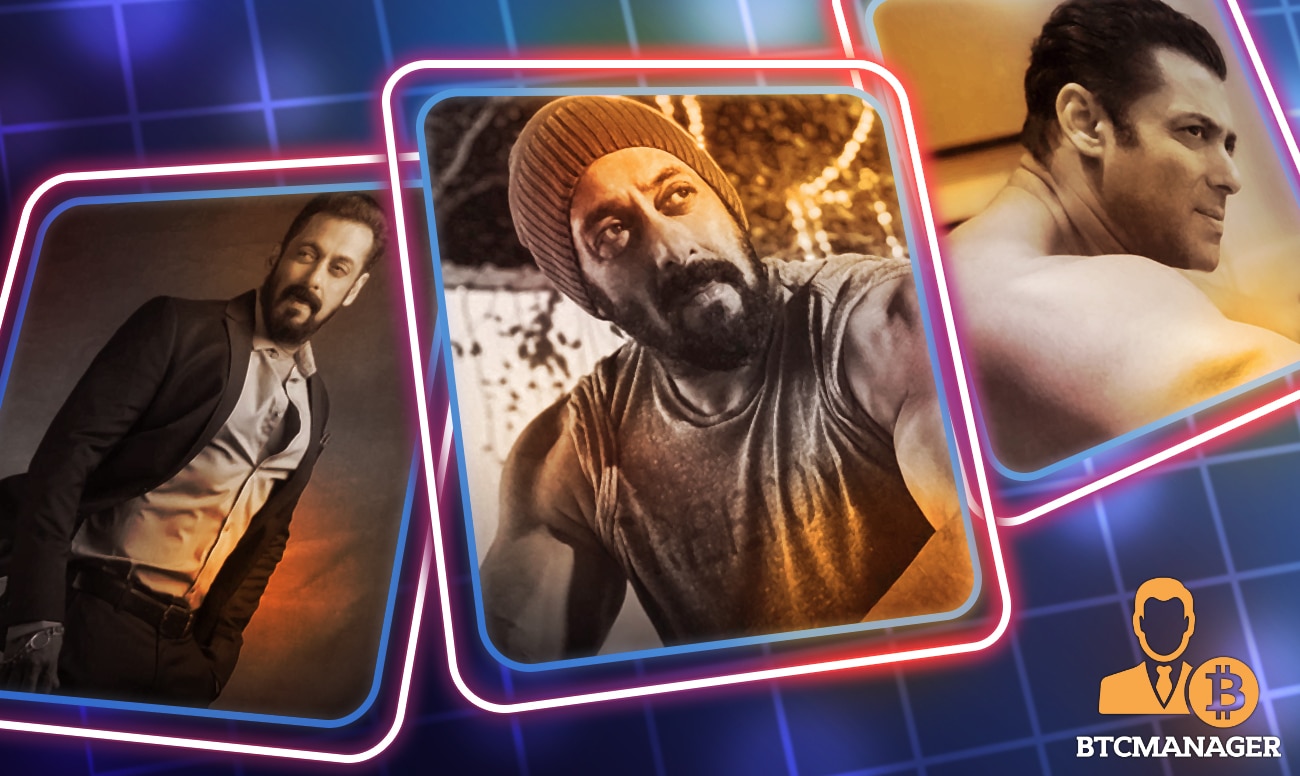 Indian movie stars seem to be catching the NFT frenzy with Salman Khan being the latest entrant in the budding landscape.
Salman Khan to Drop NFT Collection
According to a report by The Economic Times published on October 13, Bollywood superstar Salman Khan is set to drop his non-fungible token (NFT) collection for his fans soon.
Notably, the actor has partnered with Bollycoin, a Bollywood theme NFT marketplace for the NFT drop.
It is worthy of note that the NFTs will be auctioned on the Ethereum blockchain that will provide the Indian film industry fans from around the world an opportunity to own their favorite stars' NFTs.
Commenting on the development, Sharat Chandra, a blockchain and emerging tech expert, said:
"NFTs have caught the imagination of Bollywood superstars. Amitabh Bachchan and Salman Khan have set the ball rolling."
Adding:
"More mainstream Bollywood artists and creators would follow their footsteps in utilizing blockchain technology for creating superior fan engagement experience through fan tokens, digital collectibles and avatars."
Bollycoin is eyeing to establish itself as the world's largest Bollywood NFT marketplace. To that effect, it continues to partner with the biggest and most influential producers and celebrities in the industry to develop iconic and exclusive one-of-a-kind NFTs.
Notably, Bollycoin has Atul Agnihotri, Armand Poonawala, Kyle Lopez, Aaliya Kanuga, Karamvir Sachdev and Sujith Somraj on the board, apart from partnering with Arbaaz Khan Productions, Salman Khan Films, Sohail Khan Productions, and Reel Life Productions.
According to BollyCoin's whitepaper, the token will function as the governance token of the blockchain. The whitepaper further clears that the token is not intended to be a medium of exchange nor can it be used as an instrument to discharge any debt obligations.
For every NFT sold on the marketplace, 10% of the sale value will be credited to BollyCoin holders in the form of BollyCredits. These rewards can later be used to purchase NFTs on the platform when it goes live.
In related news, BTCManager reported that legendary Bollywood actor Amitabh Bachchan had launched his own NFT collection for fans.
With Khan now joining in the bandwagon, it is expected a lot more Bollywood celebs would drop their NFT collections soon.