Bondly Finance Exploited, Community Advised to Stop Trading BONDLY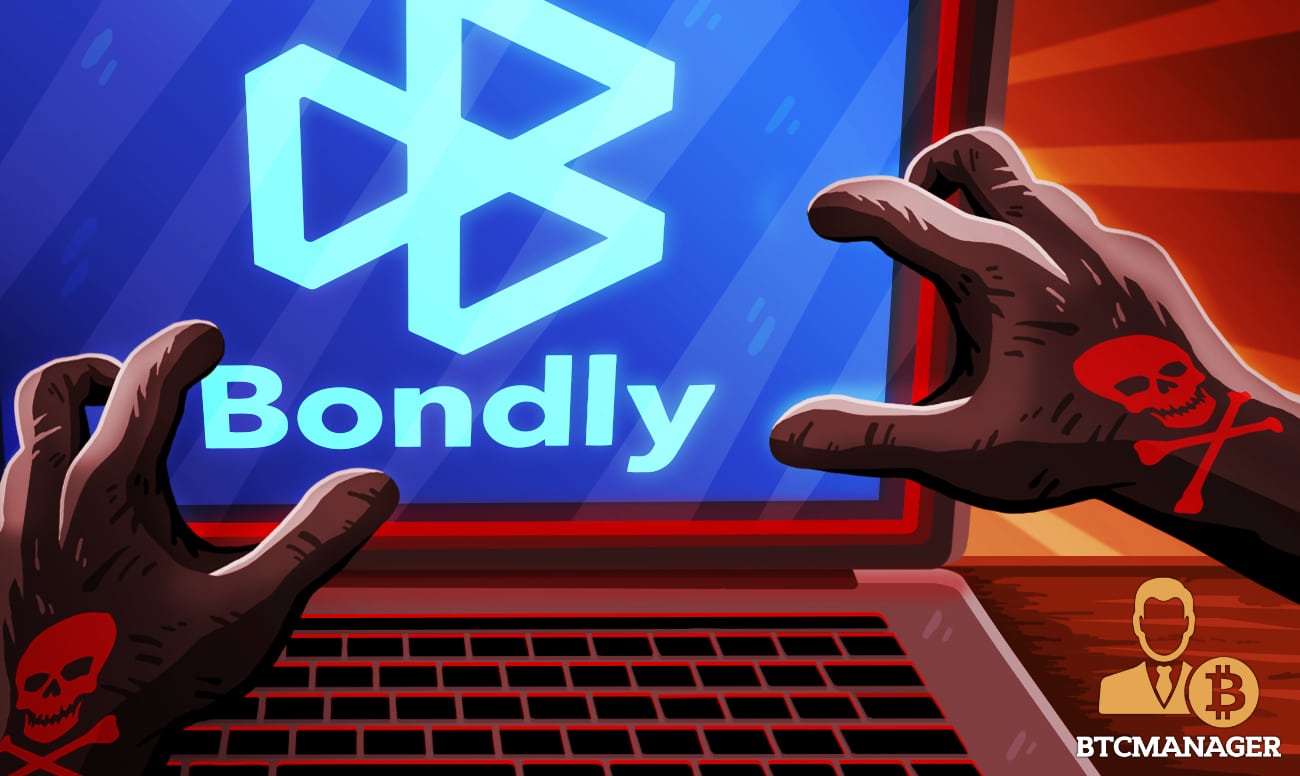 Bondly Finance, a decentralized e-commerce platform, is the latest victim of an exploit in the decentralized finance (DeFi) and NFT sector. Following a potential vulnerability, the development team urged the community on July 15 to cease trading BONDLY, the platform's native token.
PeckShield Cries Rug Pull
Bondly Finance has yet to disclose information about the attack, other than the fact that it was exploited by an unknown entity. DeFi Prime released the address implicated in the alleged vulnerability around an hour before the alert.
PeckShield, a blockchain security, and data analytics firm, also released foggy specifics of the attack, claiming that there had been 373 million BONDLY minted on Ethereum, causing the price to plunge. If these tokens had been converted into stablecoins and withdrawn from the system before the token crash, they would have been valued at approximately $22 million. The security company also says that the massive Ethereum minting was carried out by the owner's address, accusing Bondly of pulling a rug.
Bondly token prices plummeted by more than 60% within three hours of the attack. Prior to the incident, BONDLY reached an intraday high of $0.063 and has since fallen to $0.019.
Bondly, founded by Brandon Smith, a former managing partner at Shuttle Capital, was launched in 2020 as an NFT and DeFi protocol with the primary intent of "offering an ecosystem of decentralized products that enable anyone to execute digital payments between peers."
The project markets itself as an interoperable, transparent, and portable swap protocol that aims to transform conventional escrow systems. Its BondProtect solution is a DeFi enabled e-commerce gateway that specializes in token staking integration into major online marketplaces.
By offering a peer-to-peer exchange called BondSwap, a payment rail platform called BondDex, and the aforementioned decentralized escrow service, BondProtect, the Polkadot-based protocol seeks to enhance DeFi.
DeFi Unsafe?
Within the DeFi ecosystem, flash loan assaults, rug pulls, and exploits are not uncommon. In May, a hacker stole over $200 million worth of crypto assets from PancakeBunny, a famous decentralized financial system based on Binance Smart Chain (BSC).
Bogged Finance, another BSC-powered DeFi initiative, experienced a flash loan exploit that drained $3 million, or half of the platform's liquidity at that time.