PancakeSwap, Cream.Finance Suffer DNS Attack, Urge Users to Exercise Caution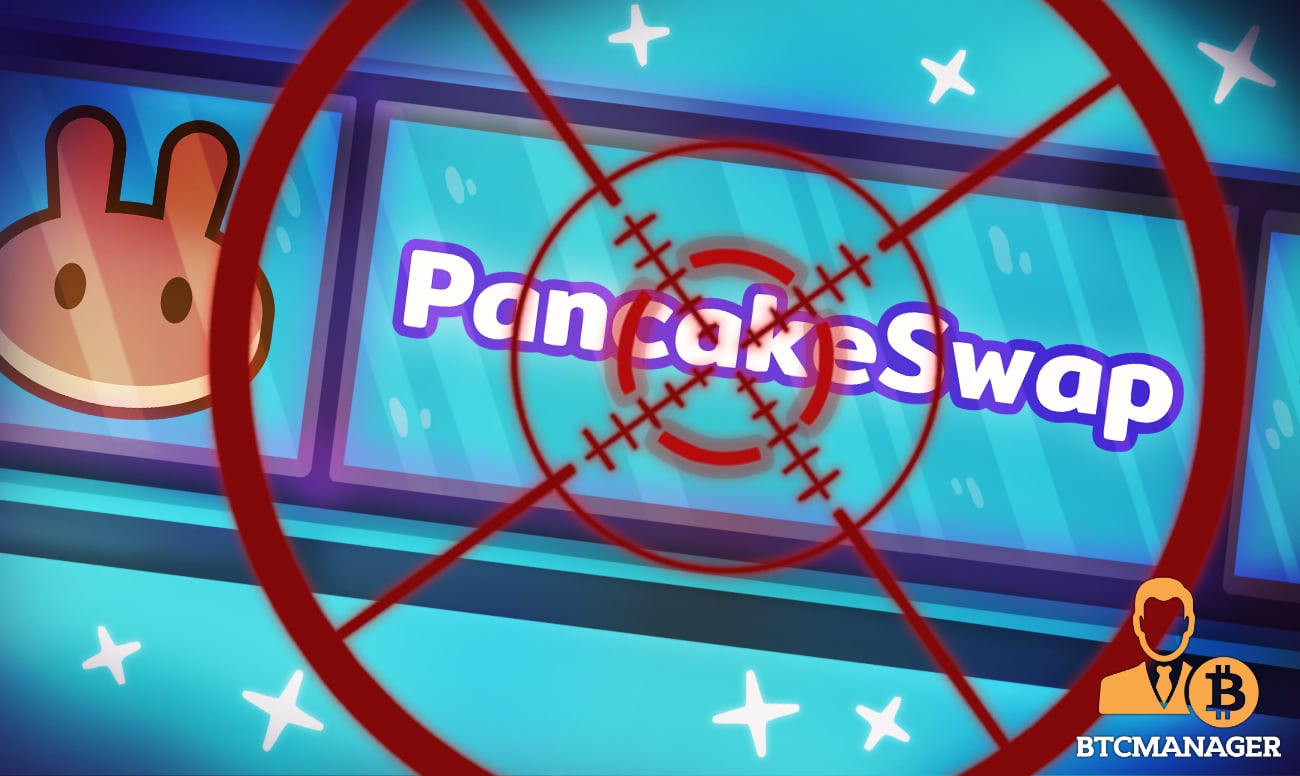 Cream.Finance and PancakeSwap tweeted they are under a DNS attack by a third-party.
Users Urged to Be Cautious
In tweets made today, DeFi protocols Cream.Finance and PancakeSwap reported that their DNS had been compromised leading to a pop-up on the website that asks users for their seed phrase as a precondition to using the dApp.
This is now confirmed.

DO NOT go to the Pancakeswap site until we confirm it is all clear.

NEVER EVER input your seed phrase or private keys on a website.

We are working on recovery now.

Sorry for the trouble. https://t.co/JN7TXlo9od

— PancakeSwap 🥞 #BSC (@PancakeSwap) March 15, 2021
Both, Cream.Finance and PancakeSwap have urged users to not, under any circumstance, enter their seed phrase (private key) on their websites. As a precautionary measure, users are requested to not use the sites until the issue is fixed.
Binance CEO, CZ reiterated the same by tweeting that a number of DeFi projects are unfortunately under a DNS hijack attack. The crypto mogul urged users to spread about the same and not use any of the impacted platforms until the bug is fixed.
A number of DeFi projects are under DNS hijack attack. Pancake, Cream, etc. Please be VERY VERY careful and not use them until they recover the situation. Please also help spread the awareness. https://t.co/rG8Ad77nYF

— CZ 🔶 Binance (@cz_binance) March 15, 2021
It is worthy of note that a DNS attack does not mean that the underlying blockchain network has been compromised. In fact, DNS attacks are extremely commonplace over the Internet and can easily be executed by targeting specific domains which, in this case, happened to be those of Cream.Finance and PancakeSwap.
Hackers Continue to Attack Inexperienced DeFi Users
Decentralized finance or DeFi is a fairly novel phenomenon. However, its popularity has skyrocketed in the past year or so which reflects in the fact that there is more than $40 billion worth of digital assets locked in all DeFi protocols in existence.
Unfortunately, the surging popularity of DeFi has also attracted the attention of nefarious elements on the web which has made DeFi protocols an attractive area of assault for hackers and cybercriminals looking to make a quick buck.
During the famed "DeFi Summer of 2020," BTCManager reported how DeFi protocol Balancer had been exploited by a bad actor who was successful in stealing more than $500k worth of digital assets from its lending pools.
Similarly, in November last year, bZx suffered a major hack that led to a loss of funds to the tune of $8 million.
On a recent note, BTCManager reported how major crypto exchange Binance halted all trading and deposits of Cover Protocol's token after the latter suffered a brutal attack from a sophisticated hacker.