Bone ShibaSwap rallies amid Shibarium's release announcement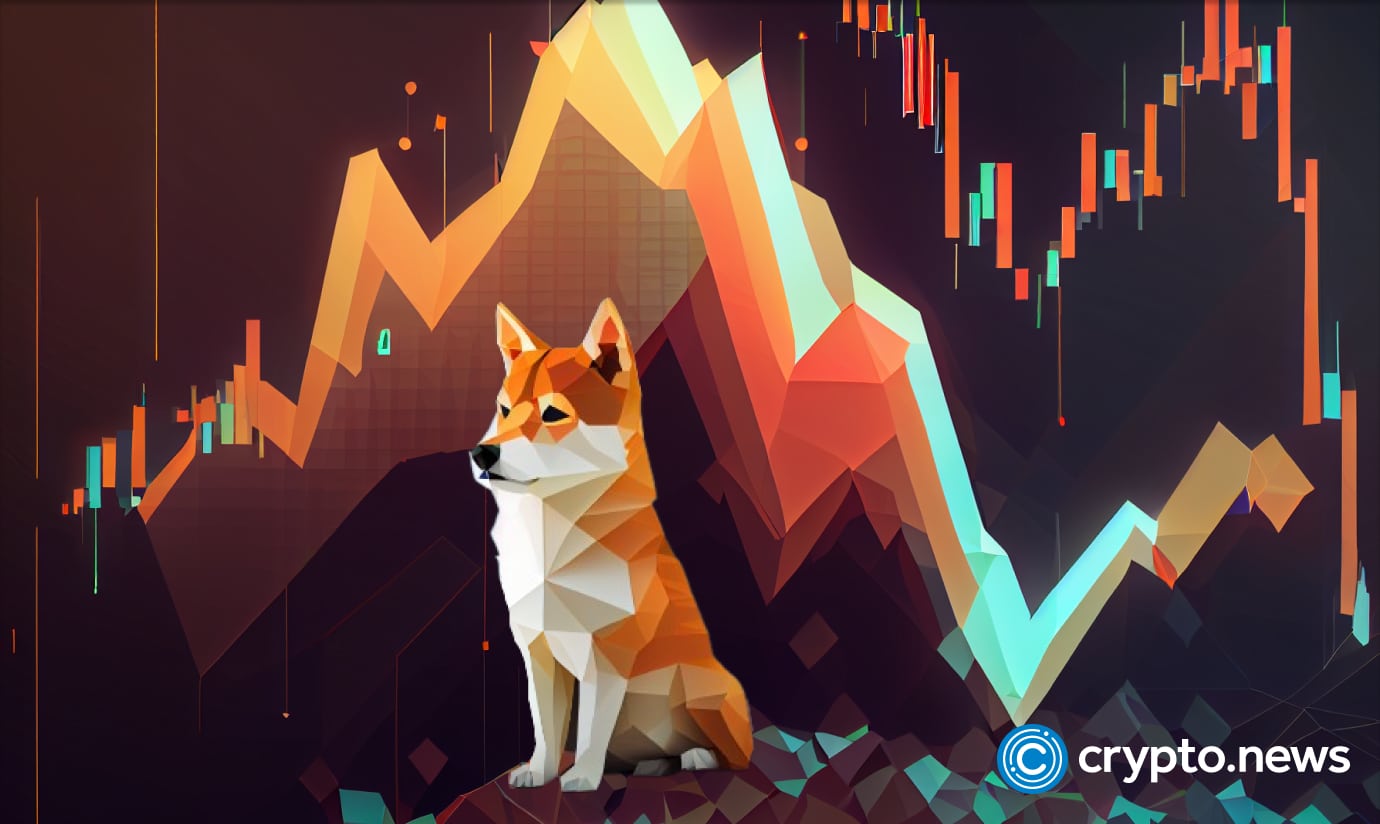 While the value of Bone ShibaSwap (BONE) continues to skyrocket, Shiba Inu's Shibarium has announced that the public beta launch is imminent.
The solution for layer-2 scaling that Shiba Inu eagerly awaits, The Shuttle Shibarium, is almost ready to take off. According to the official Shibarium Twitter account, the countdown has begun, and the launch of a beta version of the platform is scheduled for next week.
The developers of Shibarium have stated that the launch would be accessible to the whole public. This will allow anyone to acquire a feel for the new protocol.
Bone price on the rise
Bone ShibaSwap, which has experienced a couple of rallies thanks to the frequent Shibarium news, seems to be having a good day amid the announcement, having gained close to 10% in just 24 hours, showing how much interest the asset has garnered from bulls. BONE was trading at $1.68 at the time of writing.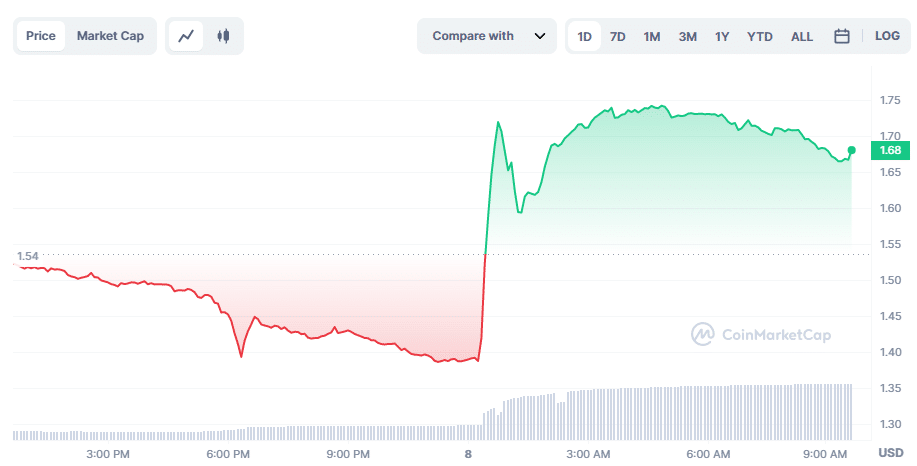 The asset's trading volume increased by over 600% in the same period, and the total market cap increased by 9%. This chart analysis from CoinMarketCap shows that the bulls have a firm grip on the assets market.
Why wait for Shibarium
Shibarium, the Layer 2 blockchain solution for Ethereum, aims to enhance the scalability of the Shiba Inu ecosystem while providing several benefits. The creator of Shiba Inu, Ryoshi, envisions Shibarium as a platform that can enable quicker and cheaper transactions, allow for the creation of decentralized applications and metaverse initiatives, simplify Shiba Inu NFT gaming, and reduce transaction fees. By offloading transaction processing to Layer 2 protocols, Shibarium can alleviate strain on the blockchain network and improve the performance of gaming and metaverse applications. 
Additionally, the development platform provides powerful functionality for the community to integrate their ideas into the blockchain, promoting the creation of decentralized applications essential for web3 development. Shibarium can transform the Shiba Inu ecosystem by stabilizing token values and providing liquidity through a decentralized exchange. With its speed, cost, and functionality benefits, Shibarium aims to revolutionize the crypto industry and unlock the potential of web 3.