Boxer Manny Pacquiao To Launch Cryptocurrency, Supports Bitcoin Regulation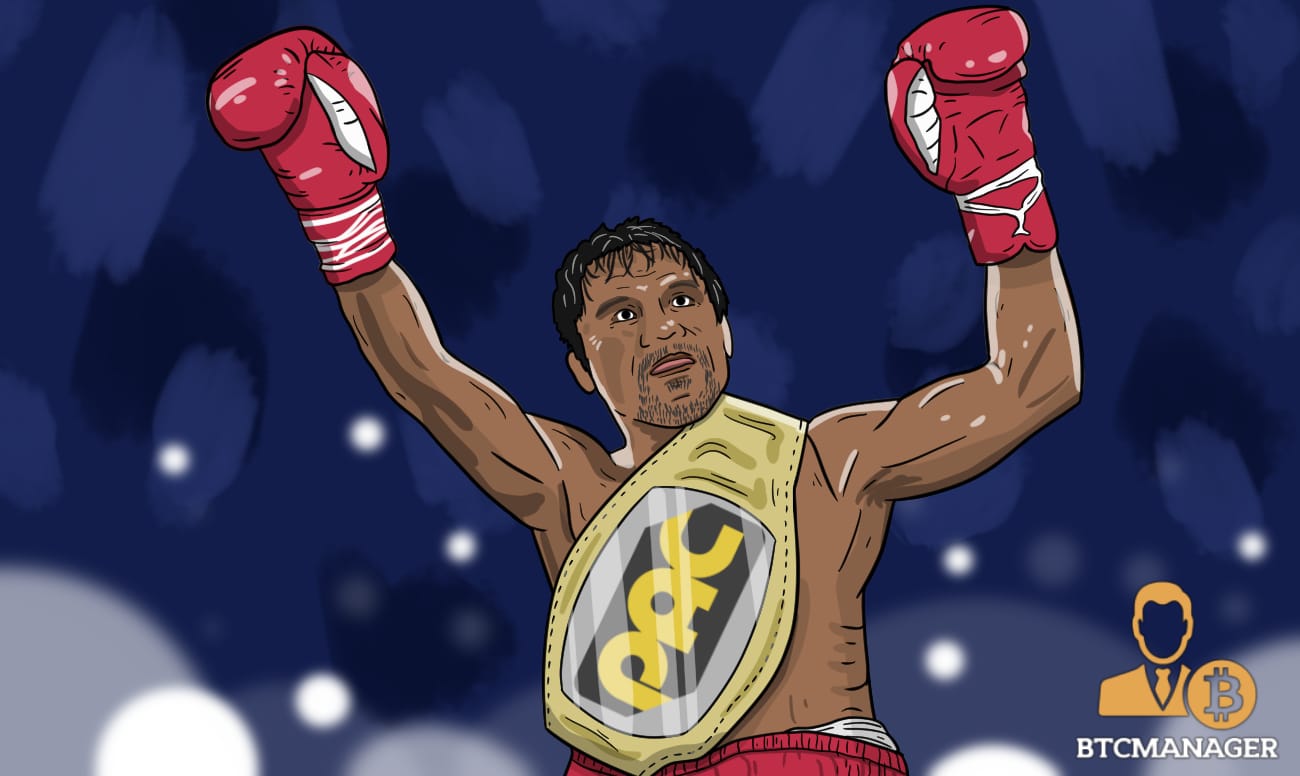 Boxing champion Manny Pacquiao plans to launch a cryptocurrency called the PAC Token in late-2018 and supports the regulation of bitcoin and other virtual currencies.
Pacquiao said he wants to roll out his own crypto to connect with his fans around the world. "It can be a way to be in touch with the fanbase," Pacquiao told AFP on April 18. "And there are a lot of things we can do with this cryptocurrency."
The PAC Token will be unveiled later in 2018 on the Singapore-based Global Crypto Offering Exchange (GCOX), which Pacquiao has invested in.
Pacquiao is currently a senator in his native Philippines. He went into politics after a storied 21-year boxing career that included 11 world titles across eight different weight classes. That is a feat unmatched in the history of boxing.
Pacquiao: Crypto Should Be Regulated
Lawmakers in the Philippines have proposed harsh penalties for cryptocurrency-related crimes. As a member of the Philippine Senate, Pacquiao supports regulation of the budding industry.
"It is already regulated in other countries," he said.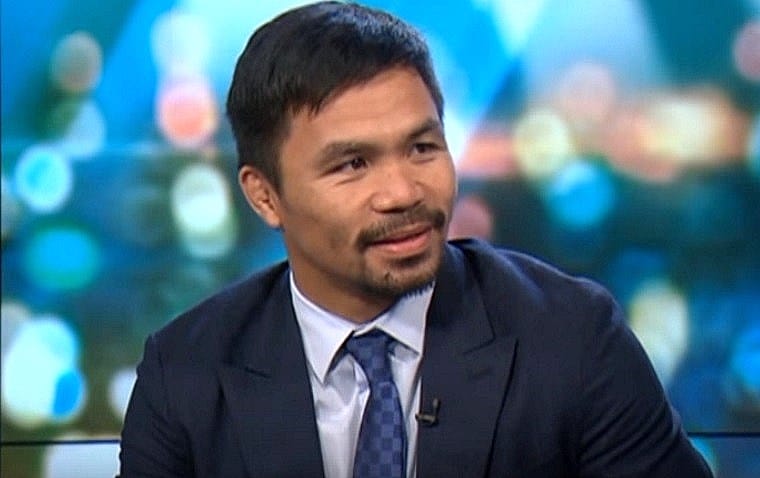 Boxing champ Manny Pacquiao supports bitcoin regulation. (screenshot)
Hopefully, Manny will steer clear of scammers and con artists by not following the lead of fellow boxing legend Floyd Mayweather.
In early-April 2018, the co-founders of an initial coin offering that had been heavily promoted by Mayweather and music producer DJ Khaled were arrested and charged with securities fraud.
Sohrab "Sam" Sharma and Robert Farkas, the co-founders of cryptocurrency startup Centra Tech, were accused of raising more than $32 million through a sham ICO, as BTCManager has reported.
Celebrities May Be Sued For Promoting Bogus ICOs
While Floyd Mayweather and DJ Khaled were not charged in the Centra Tech lawsuit, securities lawyers warned that celebrities who endorse sham ICOs could be sued for aiding and abetting fraud.
Former Securities and Exchange prosecutor Nick Morgan said the fact that the SEC noted that celebrities had endorsed Centra "left the door open" for them to be sued.
"There was nothing in there that I think anyone should take comfort from, just because they were not individually named," Morgan told the Financial Times.
Despite Manny Pacquiao's rags-to-riches life story, he has a reputation for being humble and generous. Pacquiao, who grew up in poverty, was ranked No. 20 on Forbes magazine's 2017 list of the highest-paid athletes of all time, with career earnings topping $510 million.
At 5-foot-5 and 146 pounds, Manny said he remembered vividly what it was like to be hungry, and used that as motivation to work hard:
"I remember as a little boy I ate one meal a day and sometimes slept in the street. I will never forget that, and it inspires me to fight hard, stay strong and remember all the people of my country trying to achieve better for themselves."
Pacquiao doesn't just hoard his riches or flaunt it by buying extravagant things like flashy Lamborghinis. He has reportedly donated more than $200 million during his career. "After each fight, half of my income goes to the poor," he said.
Pacquiao has also built more than 1,500 homes for the poor in the Philippines and bought new boats for a group of fishermen in a poor coastal community.