Brave (BAT) Taps 0x API to Build DEX Aggregator Brave Swap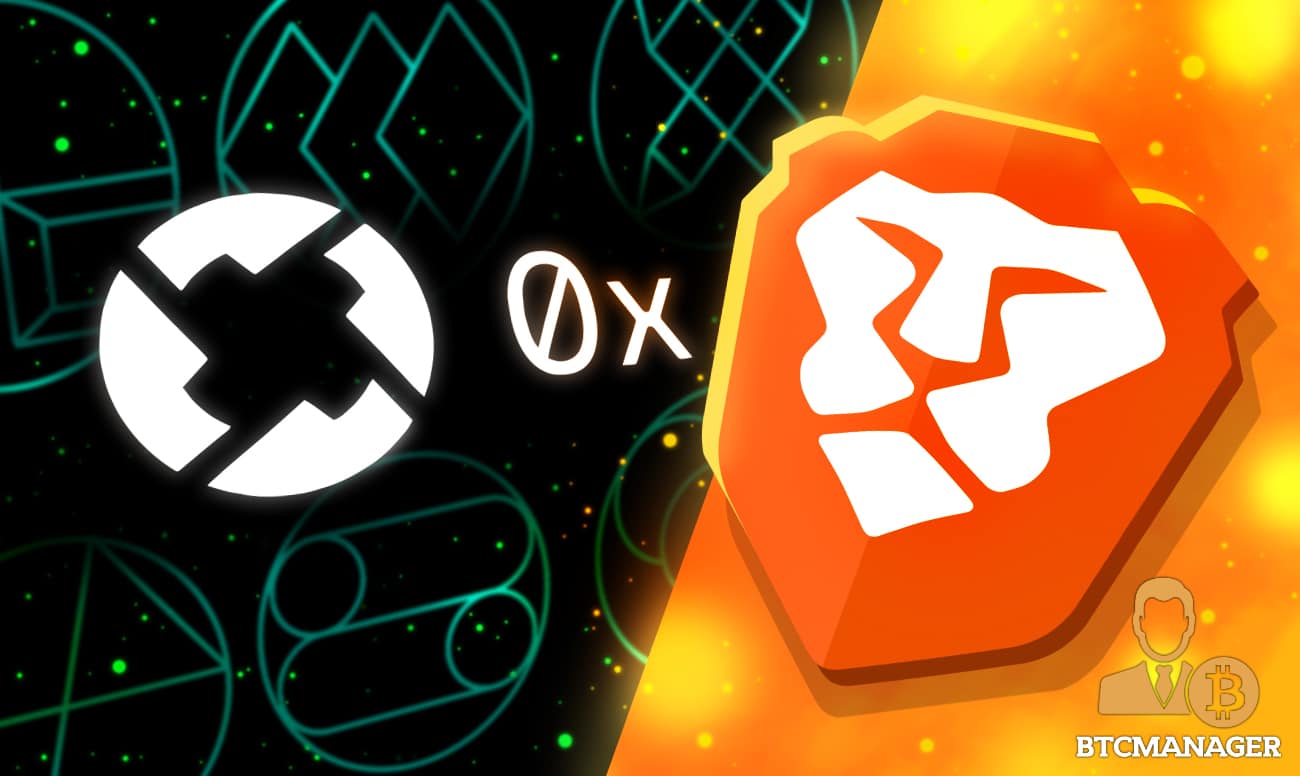 Leading privacy-preserving web browser Brave (BAT) has partnered with 0x to tap the latter's 0x API to make DeFi accessible to everyone.
Making DeFi and Crypto Easier to Access
In an announcement made today, the 0x team said its famed 0x API is now officially powering the Brave browser-based decentralized exchange (DEX) aggregator called Brave Swap.
It must be noted that on July 7, Brave shared details pertaining to its ambitious BAT Roadmap 2.0 which, among other offerings, talks about the Brave Wallet and Brave Swap.
Powered by the 0x API, Brave Swap enables users to seamlessly swap their favorite tokens at the best market prices from within their Brave crypto wallet.
While no details are yet known about the technical nitty-gritty of Brave Swap, it is speculated that it will function pretty much like the leading DEX aggregator 1inch Network.
Making Brave Wallet Multi-Chain
Further to its Brave Swap announcement, Brave noted it was building a native C++ implementation of an Ethereum remote client and will also support other EVM-compatible blockchains.
Ultimately, Brave aims to go beyond Ethereum as it added that it is adding support for Bitcoin, Polygon, and more chains and L2s.
Describing the features of the revamped Brave Wallet, the announcement reads in part:
"The new Brave wallet will be home to a user's self-custodial (where the user controls the private key) cryptocurrency wallet, the Brave Rewards wallet *, credit cards, and other exchanges and custodians that we support (via OAuth) such as Uphold, Binance, and Gemini, among others. We may support DID cards in the wallet in the future, analogous to the identity cards in your physical wallet."
Brave Continues to Blaze the Trail
It won't be a stretch to say that before the rise of DeFi and NFTs, Brave was one of the handful of projects in the crypto space with an actual working product creating value for its stakeholders.
Staying true to its course, Brave continues to deliver to its community with robust and innovative features time and again.
As reported by BTCManager on June 23, Brave unveiled the crypto-native Brave Search beta which offers users the first independent privacy search browser alternative to big tech.