Brave (BAT) Integrates Gemini Trading Widget for Seamless In-Browser Crypto Trading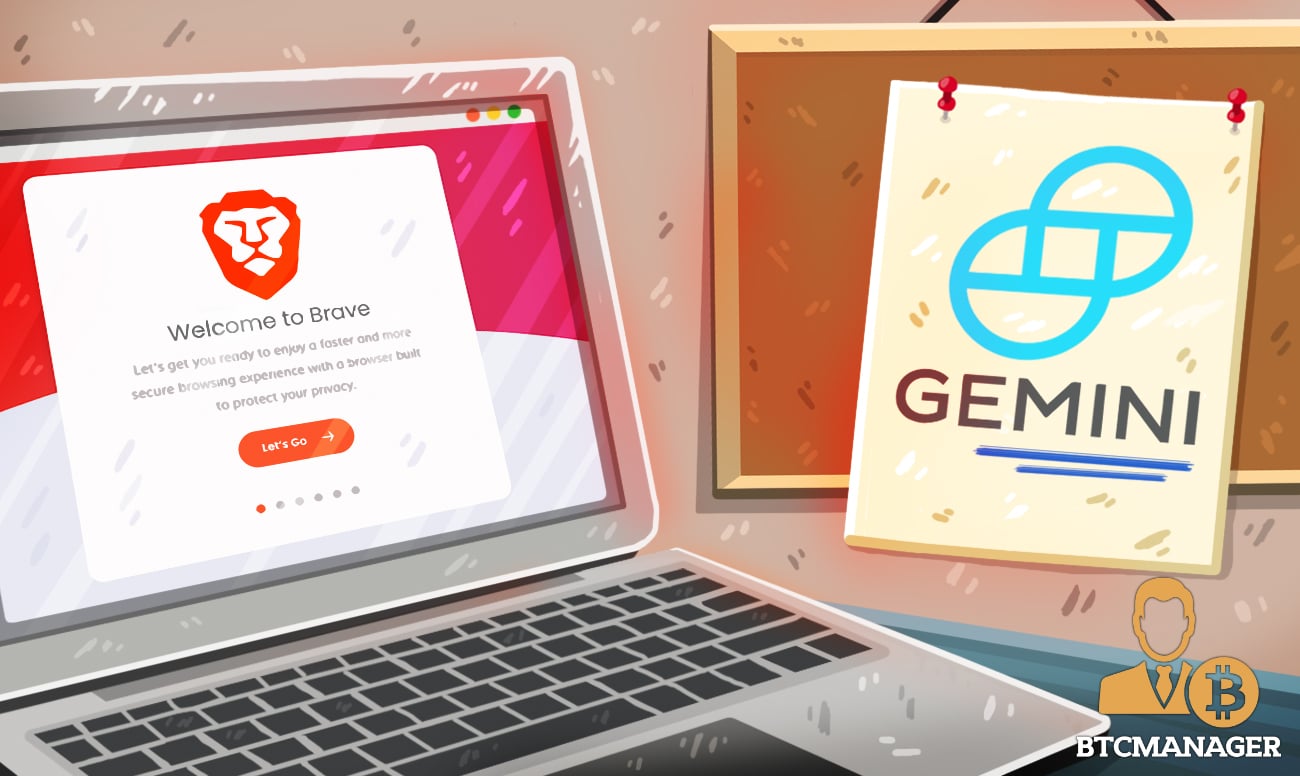 In an announcement made yesterday, privacy-preserving Internet browser Brave (BAT) partnered with New York-based Gemini cryptocurrency exchange to make it easier for users to buy, sell, store, and earn cryptocurrencies when using the browser.
Brave Integrates with Gemini for Trading and Wallet Support
Brave browser has integrated the Gemini Trading Widget to enable its users to engage with cryptocurrencies in a simple and secure manner. As of now, the Gemini Trading Widget is available on Brave's Nightly version, with plans to make it available on the general version soon.
Users of Brave's Nightly version can now access the Gemini Trading Widget (the "Gemini Card") from the browser's New Tab page to trade any digital asset listed on the Gemini exchange. The integration also allows Brave users to view their account balances and access their deposit addresses without having to leave the secure browser ecosystem.
Further, the integration enables Brave-verified content creators to safely custody their crypto assets in a Gemini Creator Wallet, meaning they can receive their BAT payments directly into their Gemini Creator Wallet in any of the cryptocurrencies supported by the exchange.
How to Set Yourself Up
Brave browser users can use the Gemini Trading Widget from the New Page tab. From the new tab, users should open the Gemini Trading Widget or select "Add Card" and choose Gemini if it is not active currently.
Once activated, users need to select the "Connect to Gemini" option which will prompt them to sign in with their Gemini credentials or create an account if they don't have one yet.
Content creators can register or login to their creator account at https://creators.brave.com/
Once registered, content creators are required to follow the prompts under "Wallet Services" to connect their Brave creator account to Gemini. Interested individuals can learn more about the integration at Gemini's website here.
In similar news, BTCManager reported in April that Brave had inked a partnership with Binance to enable users to seamlessly trade cryptocurrencies through the Binance Widget.
Brave's Popularity Continues to Surge
Brave browser is a breath of fresh air in the increasingly monopolized web browser space which has typically been dominated by a handful of players. Brave's offering keeps user-privacy at its core which has become tremendously popular among privacy-concerned web surfers.
Recently, BTCManager reported that Brave browser had crossed 15 million monthly active users and 5 million daily active users in May 2020,