Brave Browser Partners with TAP Network to Drive BAT Adoption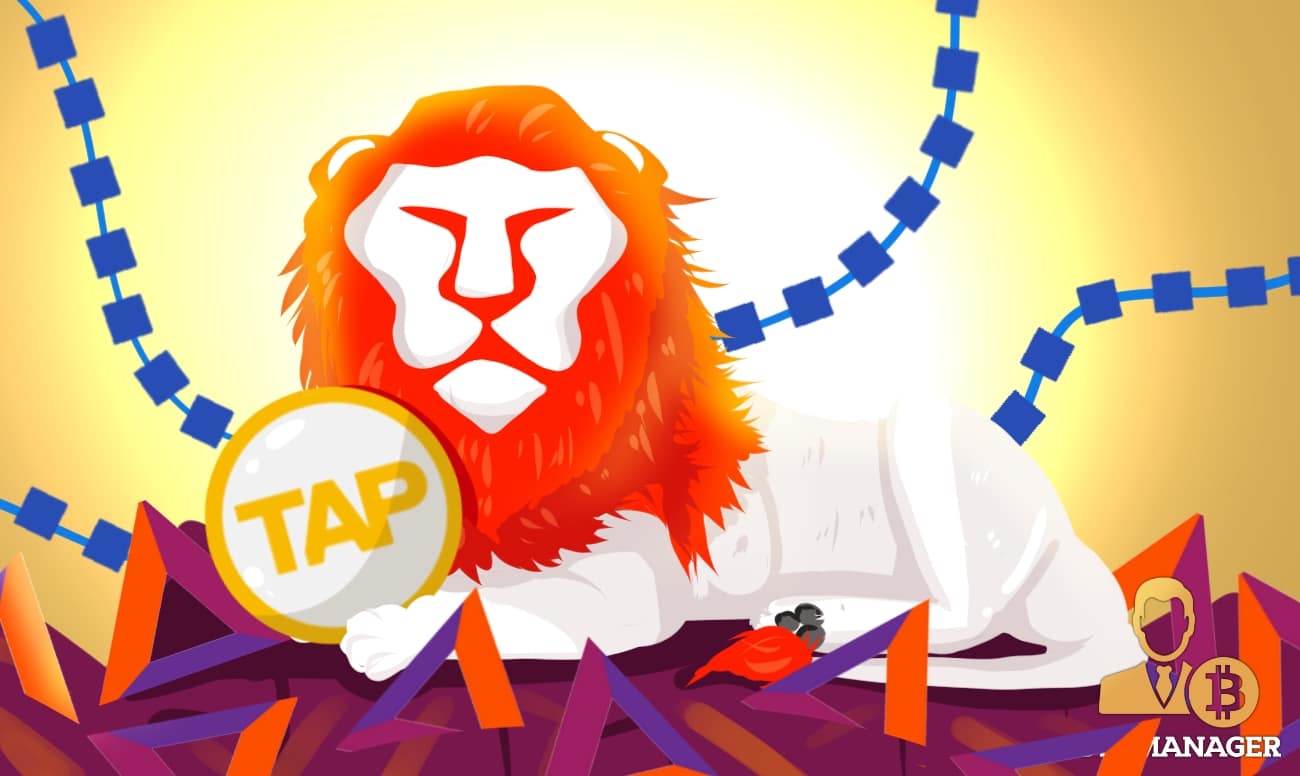 On February 26, 2019, Brave Software announced that it has entered into a strategic partnership with TAP Network. The partnership announced at Mobile World Congress will enable users of Brave internet browser to redeem Basic Attention Token (BAT) for rewards offered by more than 250,000 brands in the TAP Network.
Redeem BAT at over 250,000 Global Brands

Brave, the browser that aims to give the control of personalized data back to users, has had quite a spike in value over the past week. At the time of writing, BAT trades at $0.16, up by more than six percent in the last 24-hours accompanied by a healthy trading volume.
One of the reasons which could be attributed to this renewed interest in the digital currency is the browser's newly unveiled partnership with TAP Network.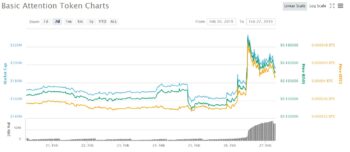 (Source: CoinMarketCap)
Per the announcement, users who earn BAT by opting to view private and personalized ads from Brave's brand partners will now be able to redeem the token for real-world rewards. Notably, the browser launched trials for opt-in advertisements that reward users with BAT in June 2018.
Existing users of Brave's desktop browser have the option to view exclusive offers and ads from top brand advertisers to earn BAT. The incentive for brand advertisers is that they are guaranteed to reach an engaged audience that has voluntarily chosen to view the advertisements based on their preferences.
Often touted as the "best disruptive pull marketing," TAP Network's flagship permissioned data and rewards technology has helped famous brands like Paramount Pictures and Red Bull reach out to millions of consumers.
Holders of BAT can redeem the cryptocurrency for hotel stays, restaurant vouchers, exclusive entertainment experiences, and gift cards from popular brands like Amazon, Starbucks, Uber, and Apple, among many others.
Users can also help social causes by donating BAT to global non-profits like Red Cross, Habitat for Humanity, WWF, and a host of other charity concerns through TAP Network.
Brave has plans to extend this partnership to mobile platforms by the end of 2019. Brendan Eich, CEO and co-founder of Brave Software, shared his thoughts on the partnership:
 "We're excited to welcome TAP Network as a partner for our ad platform that's built completely on privacy, and together, reward users for their attention while opening doors for brands that are looking to connect ethically with new audiences."