Brave Hits 100,000 Publishers, User Growth Surges as Advertisements Go Live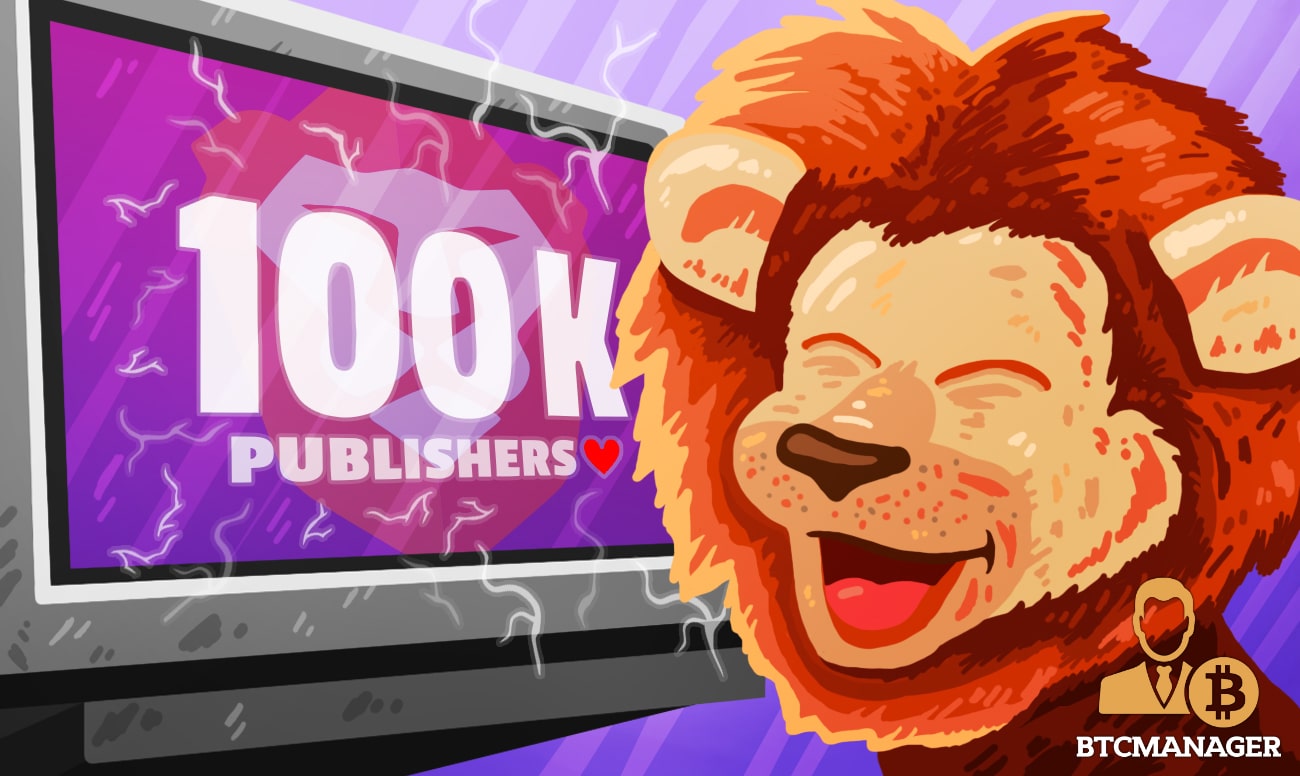 Basic Attention Token (BAT) now has 100,000 publishers who accept the token as a form of payment and tips for their services. BAT is the native token of the Brave browser and users who use the browser can now earn tokens by viewing advertisements.
Giving Chrome and Safari a Run for Their Money
Ever since the browser launched, it has been lauded for its speed and ad-blocking capability. The newest feature now allows users to view malware-free ads and be compensated for the same. Brave blocks all advertisements that show up when a user visits any website.
There is an additional feature to disable all trackers and third-party cookies so user data cannot be captured and used for analytics. All HTTP websites are automatically upgraded to HTTPS, a more secure version of the text transfer protocol.
User and publisher growth have been surging since early in February 2019. In January, the developers announced they had 28,000 verified publishers. On April 27, 2019, there were officially 100,000 verified publishers who accepted Brave's token, BAT.
Instead of charging a card or using PayPal, one can contribute to their favorite websites, YouTube channels, and Twitch channels through a hassle-free process with browser-integrated tokens.
Archive.org was also recently added as a verified publisher. In the span of a week, they accumulated nearly $2,500 (9,000 BAT) worth of donations. This is potentially setting the trend for a new age of browsers and community-led donations.
Future Plans and Outlook
With an all-star team including the likes of Brendan Eich, ex-CEO of Mozilla and an integral member of the engineering team at Netscape, Brave has come a long way from the 2017 ICO
The whitepaper shows they planned to unravel new integrations in a three-step process: first launching the browser, then issuing the tokens, and then integrating the tokens onto the browser.
Currently, commentators are witnessing the third step moving into an advanced stage. The next steps are to get publishers to accept BAT as payment for services offered. One hypothetical use case could see users buying t-shirts from a website using BAT tokens. The use case for BAT is dependent on browser adoption and the development team's ability to create simple UI, of which they have proven they are capable.
People have also started to become wary of their privacy in recent times. In light of questionable data collection procedures by Google coming under public scrutiny, the importance of keeping personal data safe is a hot topic. Brave stores all user data on their own device, meaning a user's personal information never leaves their hands. As a result of this, the advertisements shown are completely unrelated to browsing habits. While this is superior from a privacy standpoint, critics have argued that it reduces the efficacy of advertisements.
In recent years, there have been a number of attempts by Google to block other browsers. A notable incident is that of an ex-Mozilla engineer accusing Google of sabotaging Firefox so Chrome would perform better. While it is likely Brave will see fierce competition from existing players, they have proven their mettle as a fast and ad-free browser. With privacy as their focus, Brave may be spurring on a new era of browsers.