Brazilian Security Firm Launches A "Hack-proof" Android Smartphone For Storing Cryptocurrencies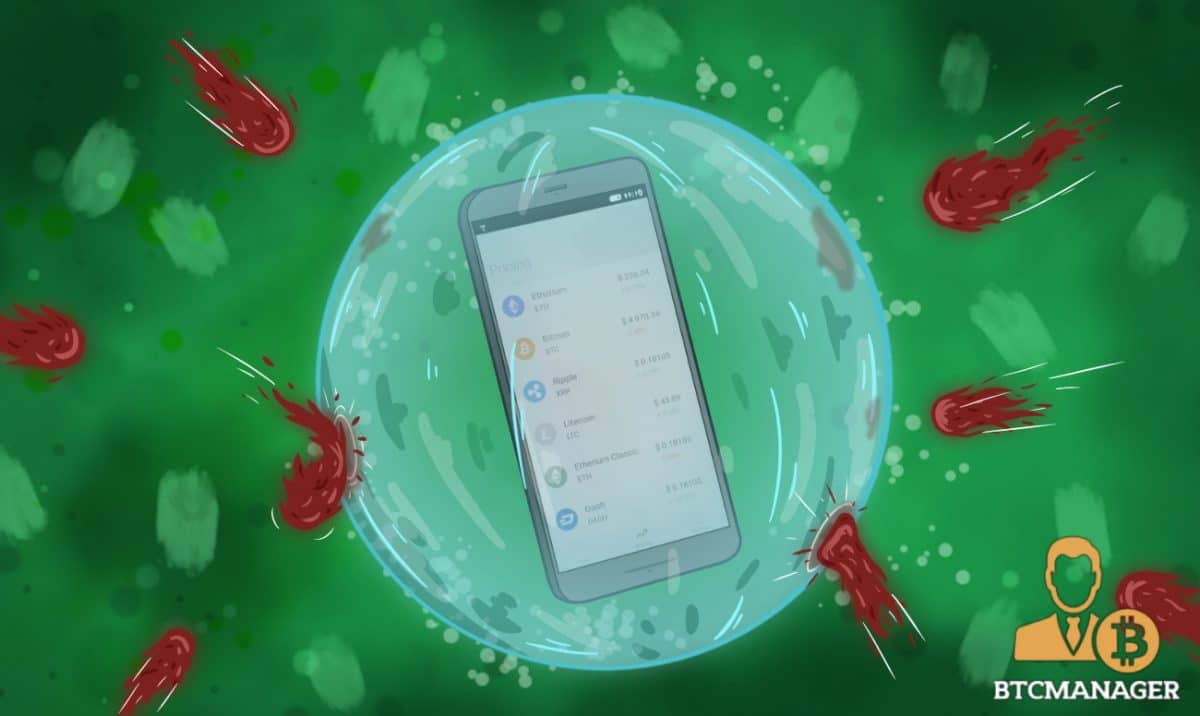 In what appears to be a first-of-its-kind handset, Brazilian security firm Sikur has rolled out a smartphone with a built-in cryptocurrency wallet at the Mobile World Congress 2018 in Barcelona.
Unhackable Hardware
The company claims that the security-focused new handset, dubbed SIKURPhone, is a perfect choice for anyone with a sizeable cryptocurrency fortune. It promises a fully-encrypted and a hack-proof robust security mechanism for safe storage of cryptocurrencies.
"At the end of second quarter of 2018 we will deliver a crypto wallet inside our platform, expanding the wallet use beyond SIKURPhone, it means that our customers should be able, through a physical device, to securely store their crypto coins," Cristiano Lop, Sikur's CEO, said in a conversation with the CNBC.
Apparently, Sikur challenged bug bounty company HackerOne to try out SIKURPhone's impenetrability over a two-month period. After a series of rigorous testing, HackerOne reportedly told the company that it couldn't manage to breach the handset's security.
In addition to the ability to store digital currencies, the handset also promises overall "impenetrable security," as well as a much-improved interface compared to its predecessor, the GranitePhone.
Powered by a heavily modified variant of Android, SIKURPhone brings along a simple dashboard offering basic phone functions such as phone calls, text messages, document storages, as well as a few other handy features.
In case you want to access third-party Android apps, you will need to get in touch with the Sikur team to have those applications configured individually, so they're compatible with its high-security platform. Alternatively, you can also access various services and websites such as Twitter, Instagram, Facebook, etc. using the handset's secure web browser.
SIKURPhone comes equipped with a 5.5-inch full HD Gorilla Glass display, 4GB of RAM, 2800 mAh battery, 13MP rear camera, 5MP front camera, and 64GB of internal storage. It also has a built-in fingerprint sensor for user authentication. The company claims that its unique fingerprint authentication system can help recover personal data if the user forgets their password or should lose access to the device.
https://twitter.com/WebWizSolutions/status/968639344297762816
Sikur has also promised to cut off customers from using its services if they exhibit suspicious or criminal behavior. The company has vowed to cooperate with law enforcement authorities during criminal investigation saying that while it wants to offer a secure platform for people to store their crypto assets, it is probably not in favor of protecting criminals.
The presale of the new handset began on February 27, 2018, at a promotional price of $799. Initially, only 20,000 units of the device will be made available for sale.