Brazil's BTG Pactual Bank Launches Bitcoin (BTC) Trading Platform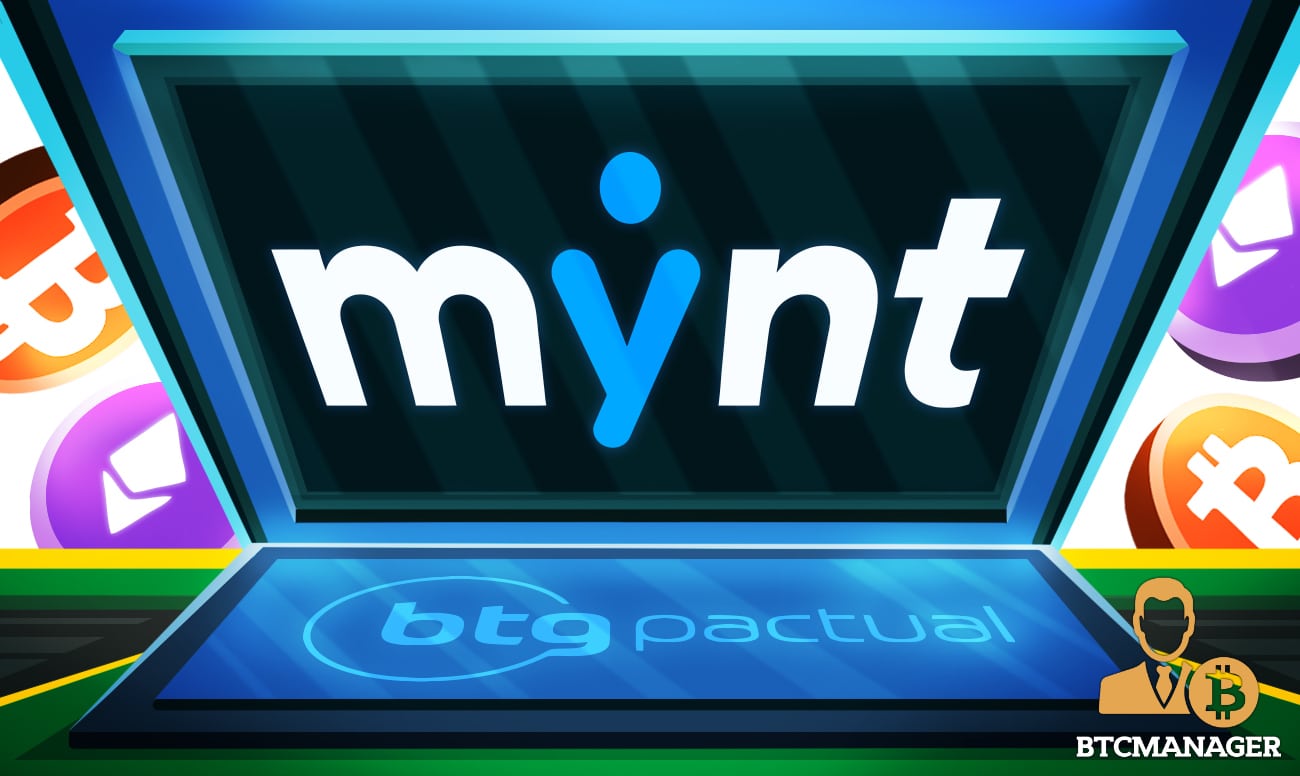 BTG Pactual has announced the launch of its crypto trading and custody platform. Dubbed Mynt, the solution allows BTG Pactual Digital and BTG+ clients to trade bitcoin (BTC) and ether (ETH) directly, with more cryptocurrencies to be added soon, according to a press release on September 20, 2021.
BTG Pactual Unveils Mynt
BTG Pactual, a 38-year-old Brazilian financial institution that claims to be the largest investment bank in Latin America, with annual revenue of over $1.8 billion, has taken its digital assets foray to a whole new level.
As stated in a press release, BTG Pactual has successfully rolled out Mynt, a digital currency trading platform that will offer the bank's clients direct exposure to bitcoin and established altcoins like ether (ETH).
While Brazil is one of the Latin American nations with a fledgling digital currency ecosystem, BTG Pactual claims it's the first lender in the region to launch a dedicated cryptocurrency trading platform, which will also support other blockchain-based assets later on.
Andre Portillo, head of Digital Assets at BTG Pactual said:
"At first, we will have the two main assets of the market, but we will include other cryptos for trading over time. We plan to have a complete platform with blockchain-based assets."
Fostering Crypto Adoption
Roberto Sallouti, CEO of BTG Pactual says the bank has seen serious demand for crypto from its clients in recent times and he believes that the creation of Mynt will provide them with a regulated and secure environment for trading cryptoassets.
In addition to enabling its clients to easily trade digital currencies via Mynt, BTG Pactual has hinted that it plans to educate newbies about cryptoassts and guide them on how to take advantage of the innovative investment vehicle.
"Mynt's launch is in response to demand from our customers who wish to trade cryptocurrency. As a new asset class, we will also have content to educate and inform our customers about these assets and the underlying blockchain technology," said Sallouti.
As reported by BTCManager in January 2019, BTG Pactual launched ReitBZ (RBZ), a security token designed to offer its holders access to Brazil's real estate market.
More recently, in April 2021, BTG Pactual joined forces with Gemini exchange to launch its Bitcoin 20 Mult-Market Investment Fund, making it the first Brazilian bank to roll out a bitcoin fund
At press time, bitcoin (BTC) is exchanging hands for $43,380, with a market cap of $815.82 billion, according to CoinMarketCap.