Breitling Watch Certificates Now on the Ethereum Blockchain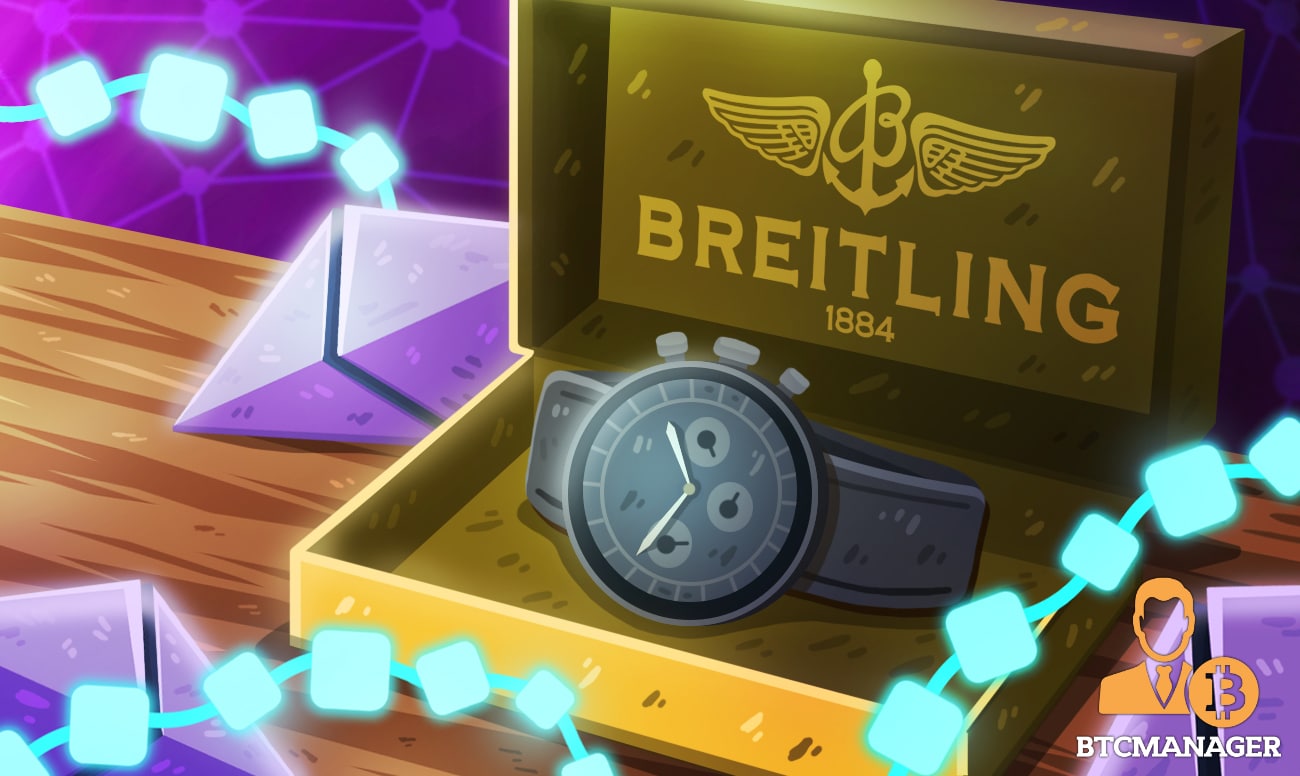 Breitling–a luxury watchmaker, is partnering with Arienee—who describes themselves as a digital identity consortium building perpetual trust between brands and owners, to issue authenticating digital certificates for Breitling watches on the Ethereum blockchain as per a blog post on Oct 14. The certificate won't be tied to any name or email address.
Breitling Watch Certificates Now on the Ethereum Blockchain
Instead of physical certificates, the watchmaker will together with Arienee issue digital identifiers certifying the history of the watch based on the Arienee protocol launched from the Ethereum blockchain. 
The digital passport adheres to the ERC-721 standard. Therefore, each certificate will be unique and not fungible.
Commenting, Antonio Carriero, Chief Digital and Technology Officer of Breitling, said:
"Here, we are truly making an industry change: we are empowering the customer not only through the watch on their wrist but also with a digital passport in a secured digital wallet, always providing tailored suggestions throughout the ownership experience."
By launching on the Ethereum blockchain, certificates will be tamper-proof and can be altered by any agent without authorizing private keys. 
In the future, the watch owner can prove ownership since records on the blockchain remains immutable. This comes in handy especially when the owner wants to dispose of the watch and the buyer demand proof that the watch is truly his/hers.
Privacy Baked-in
To retrieve the history of the watch, the owner must first download the Arienee application on their mobile phone and add the watch to the digital wallet. Each purchase comes with a guarantee card whose owner can at any time scan. 
The watchmaker can add information related to the watch. Tracking on events like repairs or other maintenance is recorded and included in the associated certificate, a feature that helps buyers at an instant view the whole history of the watch through a simple swap.
Overly, the incorporation of blockchain augments ownership, proving the ERC-721 applications are diverse, transcending gaming and art. Notably, the Arienee Protocol is fitted with special features ensuring perpetuity, security, and security without compromising privacy.
Non-Fungible Tokens (NFTs) is gradually gaining traction, especially in gaming. BTCManager recently reported the launch of CrossLink a game that merges blockchain with GPS. Its smart contracts will run on the IOST blockchain.