British MP Wants to Probe Facebook's Libra Cryptocurrency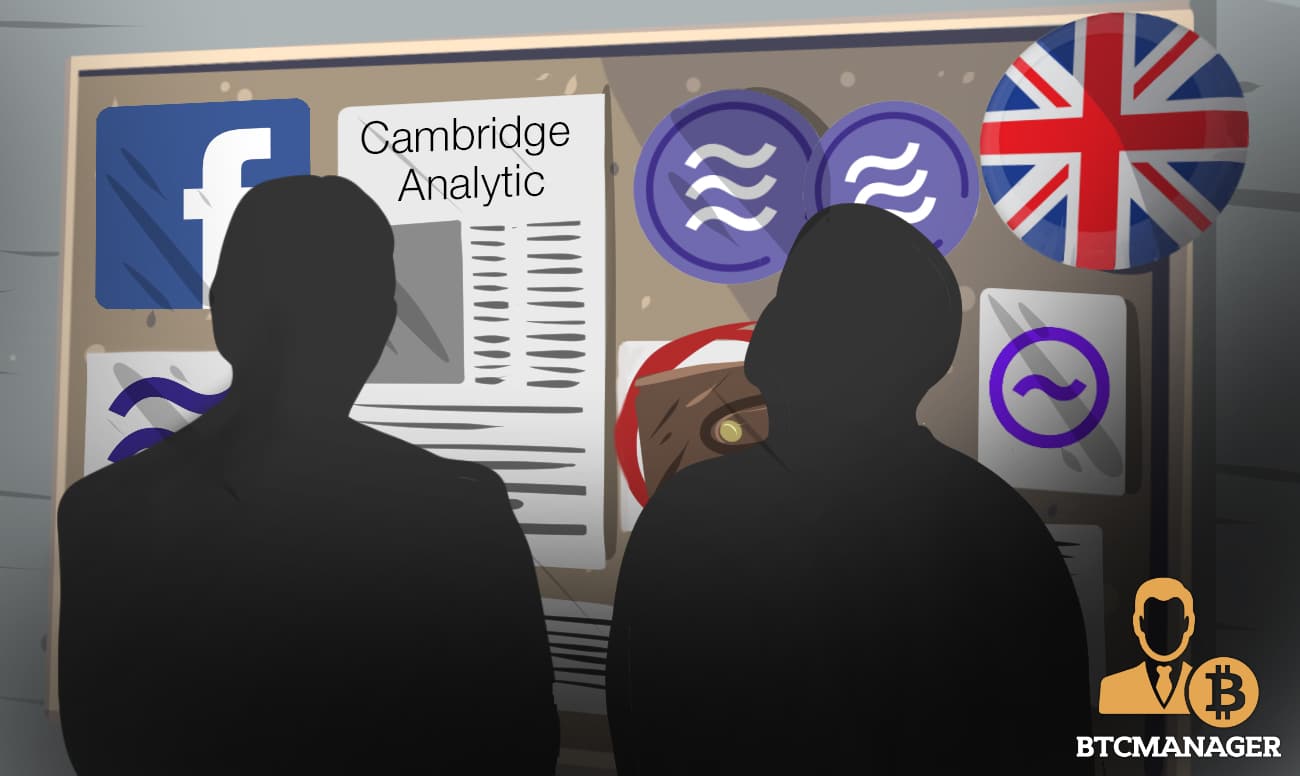 A member of the British Parliament wants to probe Libra over concerns user data privacy. The news comes following similar legislative appearances before the U.S. Congress and adds to the growing negative sentiments around the project from across the globe. This according to a report from Financial News, July 22, 2019.

Libra Gives Facebook Too Much Control, Says MP
After facing days of Congressional Hearings in the United States, Libra — the Facebook cryptocurrency project, may have to repeat the process but this time in Britain. Speaking to London-based media outlet Financial News, British MP Damian Collins said the Libra project granted Facebook far too much power.
According to MP Collins, given Facebook's antecedents, Libra would create a financial environment rife with fraud. Also, the British MP opined that the project effectively makes the company become a country controlled only by the select few chosen by the "Facebook walled garden."
An excerpt from the interview reads:
"If we're going to have this payment system created by Facebook that exists within a Facebook walled garden, which no one really has access to or can question, then our concern has got to be that this system is going to be open to massive fraud."
MP Collins who is the head of the Digital, Culture, Media and Sports Committee of the British Parliament has a history of probing Facebook. In the wake of the Cambridge Analytical data saga, Collins chaired a one-and-a-half-year investigation centered around the company.
Earlier in the year, Collins also came for Facebook as part of a call within the British Parliament for an end to the self-regulation regime of the digital industry. For Collins, social media companies like Facebook are increasingly breaching privacy laws. Also, the MP believes American tech companies continue to treat British authorities with contempt.
Libra Project Attracting Negative Attention
The call from Collins could see Facebook appearing before the British Parliament as it did in the U.S.; while testifying before Congress, David Marcus, the Head of Calibra, tried to downplay fears that the Libra project could lead to Facebook's monopoly of the digital payment arena.
Outside Britain and the U.S., the Libra project continues to draw negative attention from government and regulatory bodies. As reported by BTCManager, U.S. Treasury Secretary Steve Mnuchin says the G7 is also wary about Libra.
The debate over Libra also seems to be spilling into the broader crypto arena. Regulators and government officials in various jurisdictions are having to consider firming up crypto laws in their respective countries.