China and India Are not Comfortable with Libra, Need More Information and Clarity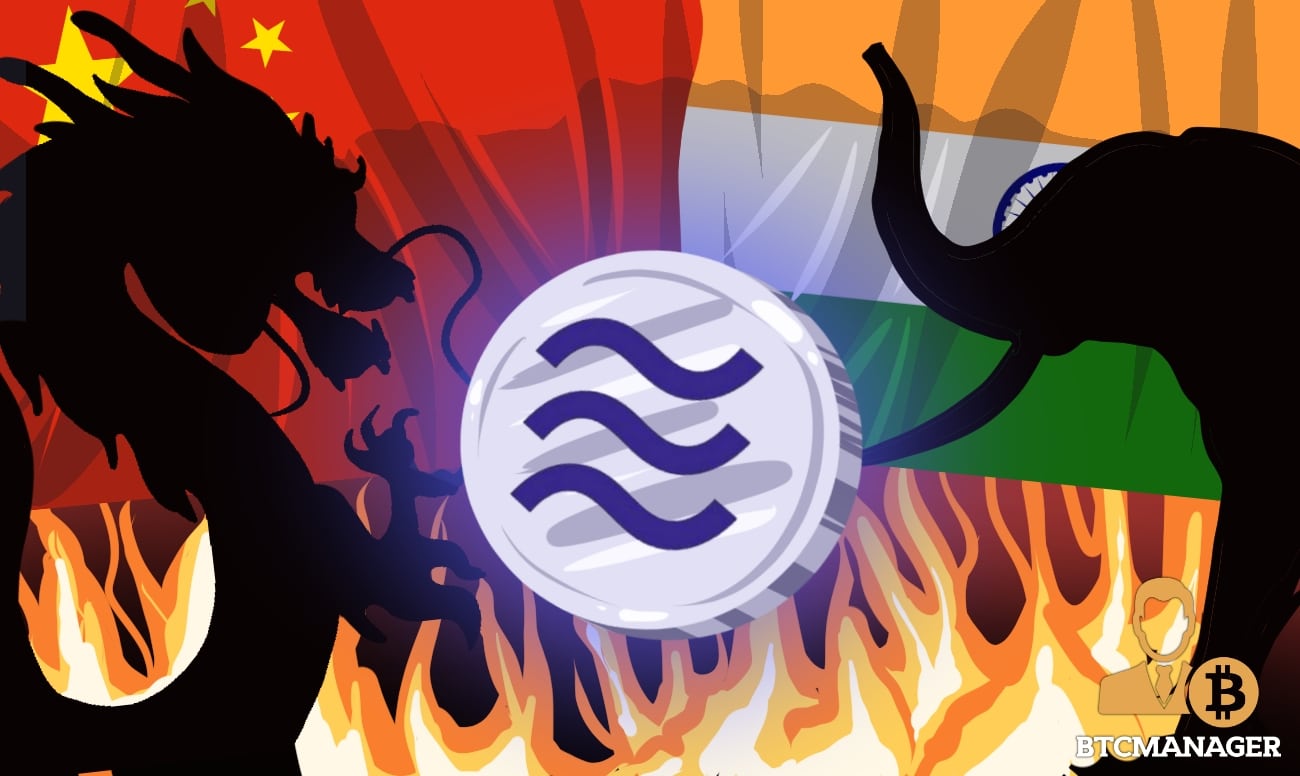 China and India combined comprise nearly 35 percent of the world population. Bloomberg reported that the People's Bank of China (PBOC) wants Facebook to reveal more information about Libra while Economic Times noted that the Indian Secretary of Economic Affairs believes the country is not comfortable with private currencies, July 9, 2019.
China Wants More Disclosures
Deputy Director of the People's Bank of China, Mu Changchuan, believes Libra won't be sustainable without the support of global central banks. As a cross border protocol, Libra can be used for lending and even disrupt sovereign monetary policy by eroding the government's power over the money supply.
Changchuan has four distinct problems with Libra, including foreign exchange risk, monetary policy, KYC, and nature of decentralization.
Foreign exchange risk stems from the potential to grant loans in Libra and change the dynamics of global money multiplier ratios. The basket of Libra's currencies will have to be carefully examined so countries don't engage in competitive devaluation in exchange for more Libra.
Monetary policy is predicated on Libra's clear potential to disrupt the financial system to an extent most economists cannot fathom, including large scale lending activities across the globe. Reserves on Libra may not be enough to facilitate such activity, leading to potential financial crises and reduce the utility of government policy to mitigate such risk.
The Facebook and the Libra consortium have not addressed KYC concerns of various governments, but since it would be tied to Facebook or WhatsApp accounts, personal details of each user would be well documented in most cases.
Finally, Libra promises 1,000 transactions per second using its proprietary blockchain. This is nowhere near what is required to facilitate transactions across the world. Changchuan believes they will have to integrate distributed systems with centralized mechanisms to reach realistic throughput to execute their objectives.
India as a Growth Catalyst
It's no surprise that most consider India to be a make-or-break factor for Libra's success. With nearly 300 million users, India is Facebook's biggest market and potential growth driver considering the state of financial inclusion.
The government is very skeptical about cryptocurrency, and the head of economic affairs has openly stated they are not comfortable with a private currency. If India blocks Libra as planned, it could be disastrous for Facebook's plan.
What's being made evident is that Libra genuinely has the potential to disrupt the efficacy of government authority over the direction of the financial system – and this is visibly frightening them.